Skeem Saam actress Pebetsi Matlaila open to getting married again
Skeem Saam actress Pebetsi Matlaila open to getting married again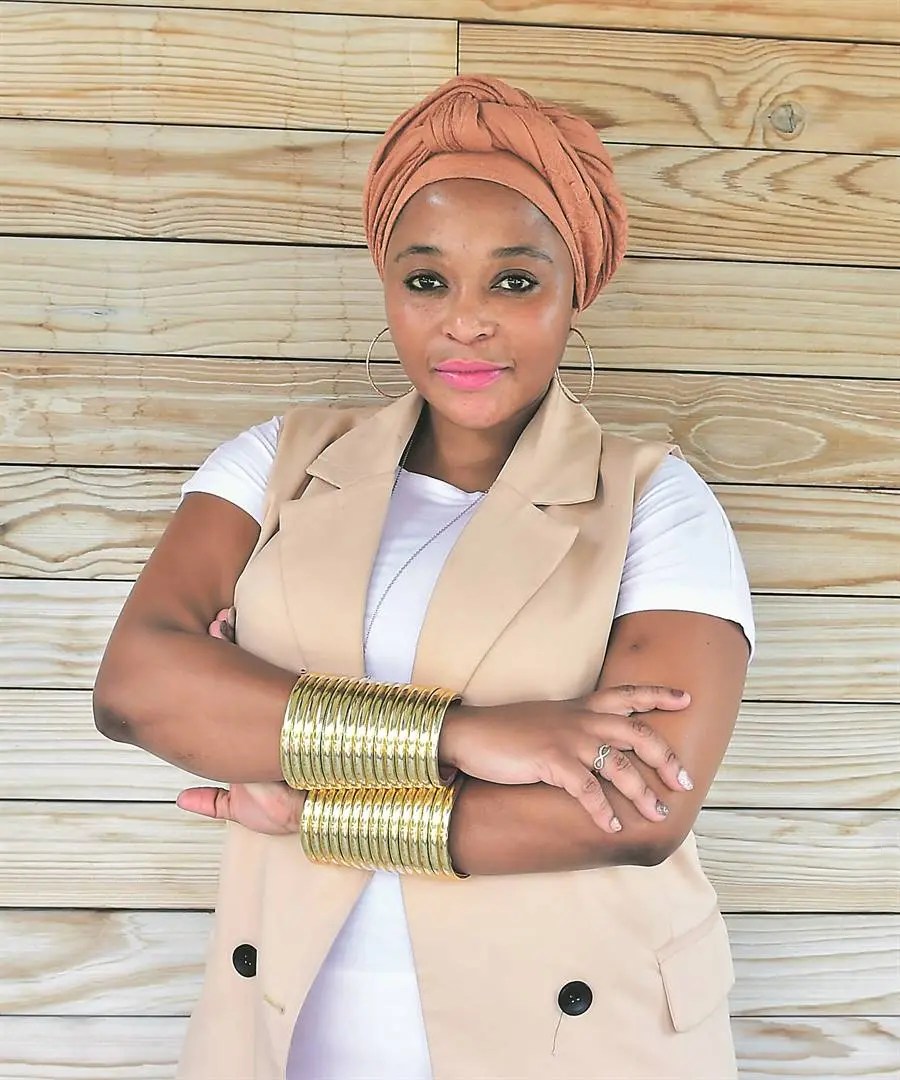 Skeem Saam actress, Pebetsi Matlaila popularly known for portraying Mokgadi Matloga is not opposed to the idea of getting married again but wants to heal first.
Yes… I could be open to the idea of getting married again… but first we heal…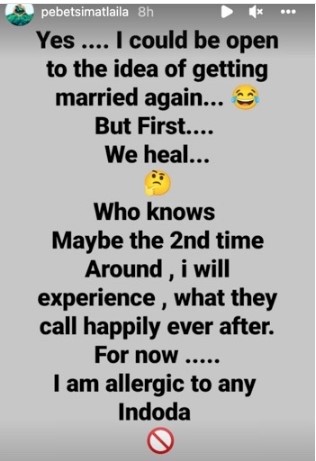 "Who knows maybe the 2nd time around, I will experience, what they call happily ever after. For now… I am allergic to any Indoda."
In September 2021, the actress opened up about the abuse she suffered at the hands of her ex.
"There is a lot that has been going on in my life in the year 2021. I personally believe that the devil is after me.
"I encountered severe near-death abuse from somebody that I thought I would spend forever with."
Her fans speculated that she was talking about her husband.
Towards the end of 2020, Pebetsi announced that she had got hitched just weeks after taking to social media to slam the union of marriage.
Sharing the news on social media Pebetsi revealed that she was nervous and thanked everyone who had shown her support.
"I just wanted to take this moment to thank you all for the wonderful wishes and blessings and the vote of confidence that I got as well as the encouraging words.
"Also to those ladies who sent me messages about marriage and how you have to make it your own and not compare it to anybody else's, even though I was scared of taking this new phase of mine, thank your messages. I saw them and I really appreciate them," she said in a video posted on social media.
I don't know yet, how I survived, I'm told most women with pre-eclampsia don't. I cannot wrap my head around it yet or comprehend what happened. I am told we were brought back from death and shocked Dr. One day I will share the story. I don't know why God chose us. For now, I appreciate health, and am deeply grateful for life," she wrote.
"Since this year began actually, my existence on earth has been tried and tested. High health risks, car accident, Depression and Anxiety, fatally challenging birth experience. So literally, God gave me a second chance at life. I will never take it for granted again."
By God's grace, she survived all the challenges that came her way. Her doctors told her that it was a miracle that she survived.
"God's promise is that: No weapon formed against me shall prosper. I like to joke and say, I am one of God's favourites. Because of his constant favour upon my life. Some may just look at it as pure luck. But God always favours me in ways that I even get surprised. This near-death experience, which doctors are calling a miracle, said to me… God is not done with me yet. I wanted to get comfortable and complacent, God shook me and woke me up, literally," she shared.
These days Pebetsi is focused on her thriving acting career and being a great mother to her two children.