Skeem Saam Actor Clement Maosa Buys A Monster Of A Car
Skeem Saam Actor Clement Maosa Buys A Monster Of A Car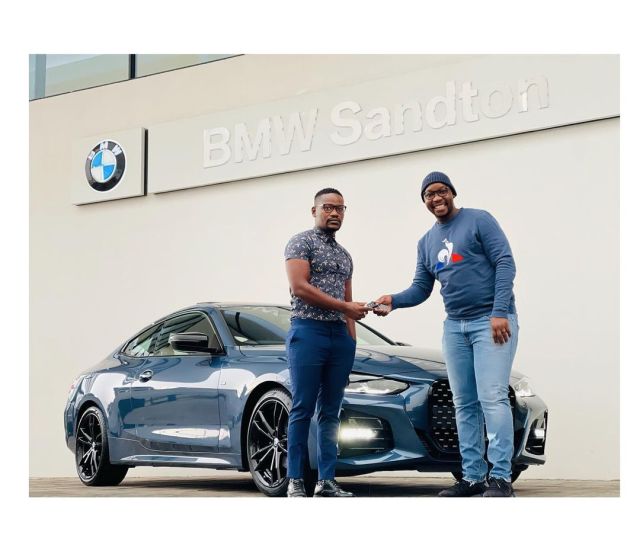 The pandemic clearly hasn't affected Skeem Saam's Clement Maosa that much. The actor, who plays Zamokuhle Seakamela on the soapie recently took to social media to show off his brand new car, A BMW 4 Series couple.
Asking his fans to say Hooray, Moasa thanked the salesperson who assisted him for the excellent service.
"Ngicela nithi hooorayyyy." Posted Clement. "It's time to celebrate with this beast behind me. My brother @ntsakob just handed over the keys after such a great service…. hit him up. Danko!!!"
The actor recently revealed, in an interview on Massive Metro, that he wants to protect the rights of artists. Maosa, who studied law, says that as soon as he is admitted as an advocate, he'll be opening his firm to help artists.