Skeem Saam actor Charles Big Boy Maja gets a tombstone
Skeem Saam actor Charles Big Boy Maja gets a tombstone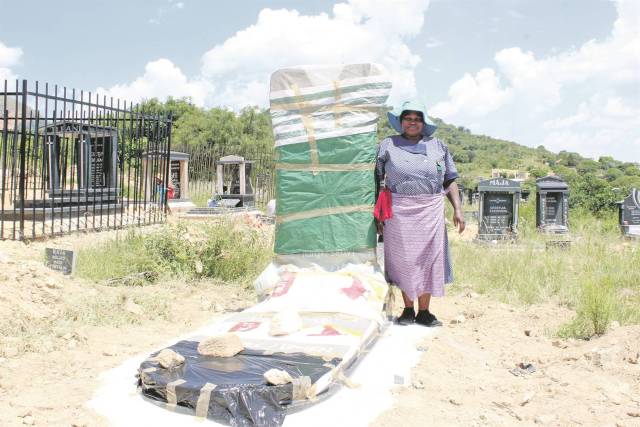 The family of late Skeem Saam actor Charles "Big Boy" Maja is happy his tombstone was finally erected.
This after waiting for almost a year for Bataung Memorial Tombstone to erect it.
The R75 000 tombstone was a donation from Bataung through Limpopo Artist Movement (LAM).
It was erected at his home village in Ga-Maja outside Polokwane, Limpopo over the weekend.
Charles' widow, Sophy (54), said she couldn't believe it when she got a call from Bataung that they were erecting the tombstone.
She said that she gathered the family to witness the moment.
"We watched them as they erected it. I was happy and sad when they erected it.
We had waited for the tombstone for a very long time," said Sophy.
She told Daily Sun that she believes her husband would now rest in peace.
"His memory remains alive and will live on. We're delighted Bataung finally delivered on their promise and I will now sleep peacefully knowing my husband is resting in peace," she said.
She said that the family would meet soon to discuss and choose a date for the tombstone unveiling.
"We will invite those who could not come to his funeral, including his fans to the unveiling so they can also find closure," said Sophy.
LAM chairman Mphoza Mashabela said they were relieved to finally hand over the tombstone to the family.
Big Boy was our loyal member and we wanted to honour him as he was a legend in the entertainment industry," said Mashabela.
Bataung's general manager, Leigh-Ann Vermaak, said they believed in creating legacies for people's loved ones.
"We appreciate the opportunity to donate a tombstone for the late Charles Maja. May his beautiful soul rest in peace," Vermaak told the People's Paper.