Sizwe Dhlomo Unapologetic For Unathi's Dismissal
Sizwe Dhlomo Unapologetic For Unathi's Dismissal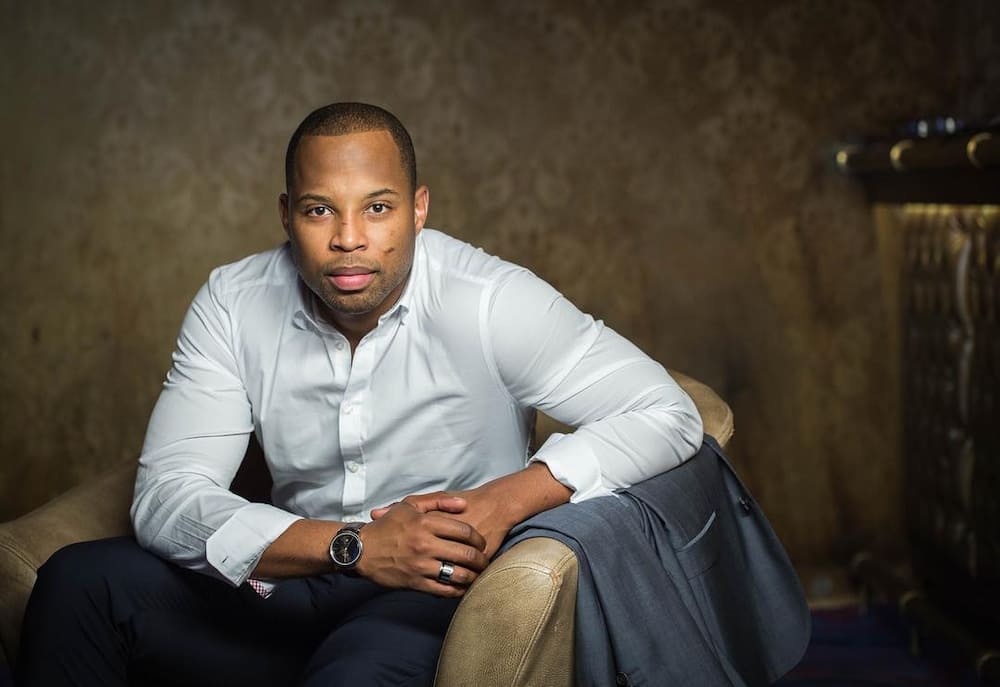 Veteran broadcaster and singer-songwriter Unathi Nkayi recently made headlines again due to her ongoing drama with her former radio station Kaya959. This is as it was made public that Unathi was taking the radio station to court and demanding an R1.6 million payout.
Reported by Sunday World at the time stating:
Unathi Nkayi, the former Kaya FM DJ and Idols SA judge have filed a lawsuit against her former employer, Kaya FM, for unlawful termination after a verbal altercation with Sizwe Dhlomo. According to Sunday World, Unathi is seeking compensation for unpaid salary, damages, defamation, and impairment of dignity.
Given the animosity between Sizwe Dhlomo and Unathi following her dismissal, it was not a surprise when Sizwe took to the timeline following the story breaking and adding his two cents about the entire situation.
Sizwe Dhlomo is not sorry for Unathi's dismissal
Recently, it was alleged that Unathi during her time on Kaya959 was allegedly earning a salary of R81 250.00. A lot of many considering that she did not even host a drivetime or breakfast show.
Unathi Nkayi's monthly salary from Kaya FM was R81 250. pic.twitter.com/jy67EjbbLZ

— Man's NOT Barry Roux  (@AdvoBarryRoux) April 12, 2023
When the news landed on the blue app, one social media user decided to tag Sizwe and ask whether he did not feel guilty for taking away Unathi's salary. Sizwe being Sizwe addressed the matter head-on by making it clear that he was not in the wrong. As such, he did not feel guilty about the fact.
She lied & got what she deserved. 🤷🏽‍♂️

— Sizwe Dhlomo (@SizweDhlomo) April 12, 2023
Bro! I'm confused nami🤦‍♀️

— ❤Miss💖Boroboko💕 (@Tumie_Boroboko) April 12, 2023
Moreover, when a follower attempted to make Sizwe feel guilty. Additionally touting that there will be a day when Sizwe's own downfall happens they will be just as gleeful, Sizwe made it clear that he was unbothered.
You'll wait until the cows come home. https://t.co/6Cu8if1953

— Sizwe Dhlomo (@SizweDhlomo) April 12, 2023
A recap of the start of the drama between Sizwe and Unathi was reported as:
At the time of her firing, Unathi had claimed that Sizwe had verbally abused her, and that she had even felt afraid for herself. All of this allegedly happened when Sizwe got to the studio late, and Unathi was angry that he had kept her waiting, resulting in a verbal altercation.
Read also: Sizwe Dhlomo Has Had Enough
In later details, it came out that the altercation had been recorded, and Unathi had stretched the truth about feeling afraid for herself. Although the show was off air at the time, the equipment was all still on, and captured the whole conversation.
Following investigations by the radio station, Unathi was found to have lied, and was thus let go by the channel effective immediately. But one voice was suspiciously missing from the whole online conversation regarding the real circumstances -Sizwe Dhlomo's.
Read also: Sizwe Dhlomo Shows Off His Land
He has now finally come out to respond to everything and clear his name. According to him, Unathi tried to frame him for abuse and get him axed, but it all backfired on her.