TV personality Sizwe Dhlomo Humbles Himself
TV personality Sizwe Dhlomo Humbles Himself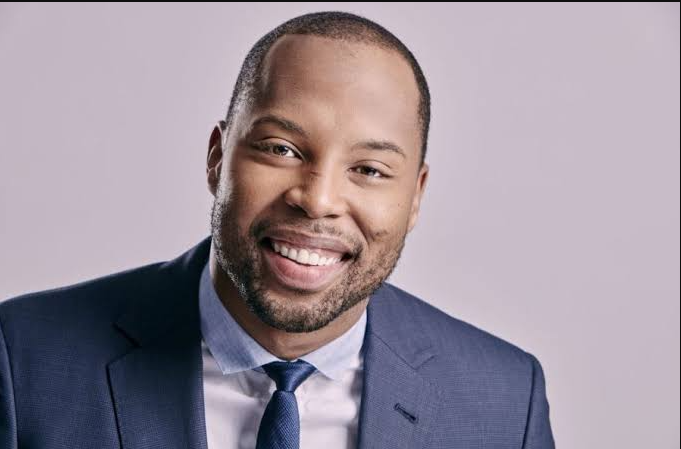 TV personality Sizwe Dhlomo shocked the massed on Twitter yesterday when he humbled himself and apologized to a Tweep he was trolling.
The Kaya FM radio presenter is known as a 'Know-It-All' who will not tolerate nonsense or disrespect from anyone on the timeline. Even when it comes to clapbacks and booking fights with disrespectful Tweeps, we all know he takes the cup.
However, in a twist we did not see coming, Sizwe Dhlomo issued an apology to a tweep by the name of Andiiiiiis. Yep, he humbled himself.
It all started when the businessman and presenter replied to a tweet about black women deserving love and how they should not have to suffer or settle. His replied, which was meant to be banter, trigger some people and was interpreted as sexist.
"Yeah, but who wants that mediocre love? That sh*t slaps when it's soaked in tears B!", he wrote.
Adiiiiiis replied, telling him that he is at least 50; in a bid to call him out for his tweet. That didn't seem to work because Sizwe hit back by replying to her with a picture of herself, which many thought it to be a dig at her looks.
In a few minutes, however, the presenter took back his reply and apologised to the Tweep, admitting that his reply was unnecessary and crass.
"I'm sorry @Andiiiiiiiis, that was mean spirited and unnecessary of me. I've deleted the tweet to you and the one you were responding to," Sizwe wrote.
Baphi abo "unless you missed it" when you need them?

— Kgomotso Maleka (@Milly_Maleka) May 24, 2021
Sizwe Dhlomo posts a brief apology to @Andiiiiiiis after sharing her pic as an attempt to bring her to shame. https://t.co/wD0y0fWJZM pic.twitter.com/LZoM95OkLc

— Musa Khawula (@khawula_musa) May 24, 2021
When accused of folding, Sizwe wrote: "When I've messed up, I own it and correct it. There was no need for me to do that to her."
One thing many Tweeps understand very well is that you do not come for Sizwe unless he sends for you. One person, however, who does not care about this is Ntsiki Mazwai. The controversial media personality has never hidden her hate for Sizwe. At some point she even went as far as writing a thread where she made it clear that he will never get any respect from her.
"When Sizwe called his parents to solve his Twitter wars…. He lost respect. That's why he is catching so many Ls lately," MaMiya had written in a tweet.
"I never used to tweet about Sizwe until the day engidelela out the blue unprovoked….. He will never have my respect. I will continue to laugh at him and enjoy the brat being humbled.
"He is just a fool who was trying to gain clout by involving me in his attention seeking……. Because he is an empty vessel who has survived on yellow bone privilege and good english."
Maybe one day she will get an apology too.