Siya Kolisi celebrates wife Rachel's birthday with a sweet message
Siya Kolisi celebrates wife Rachel's birthday with a sweet message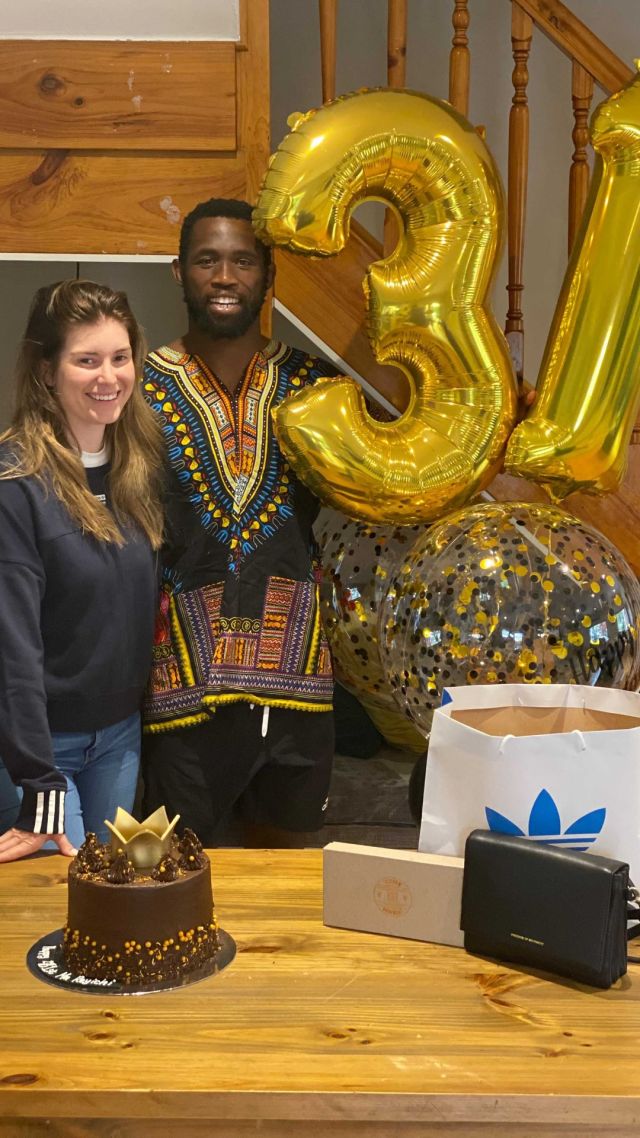 Siya Kolisi Celebrates Rachel's Birthday With A Sweet Shout Out. Springbok Rugby captain Sia Kolisi and his gorgeous wife Rachel have grown on many hearts thanks to their candid videos on Instagram.
The pair share two beautiful children as well as Siya's sibling and the gang is always having fun by the looks of things. The Kolisi's are undoubtedly one of Mzansi's respected power couples as they not only build themselves as role models but they also help build the community with their philanthropic ways.
Today is a special day for Rachel as she turns a year older and of course Siya would never miss an opportunity to show his wife some love on the socials, and also squeeze in a laugh on her expense.
Kolisi posted a photo of him and Rachel captioning the photo with an inside joke, which we are sure they have plenty off.
"Didn't you have one of these this time last year 😭😂(inside joke) happy birthday my love @rachel_kolisi we love you" Siya wrote.
Followers flocked to Siya's post to wish Rachel a happy 31st birthday and we hope she had a good one too. Rachel Recently opened up about her fight against the deadly COVID-19, and the masses are glad that she has since made a full recovery.
Happy Birthday Rachel!!