Sithelo Sithelo shows off her new set of teeth – South Africans react
Sithelo Sithelo shows off her new set of teeth – South Africans react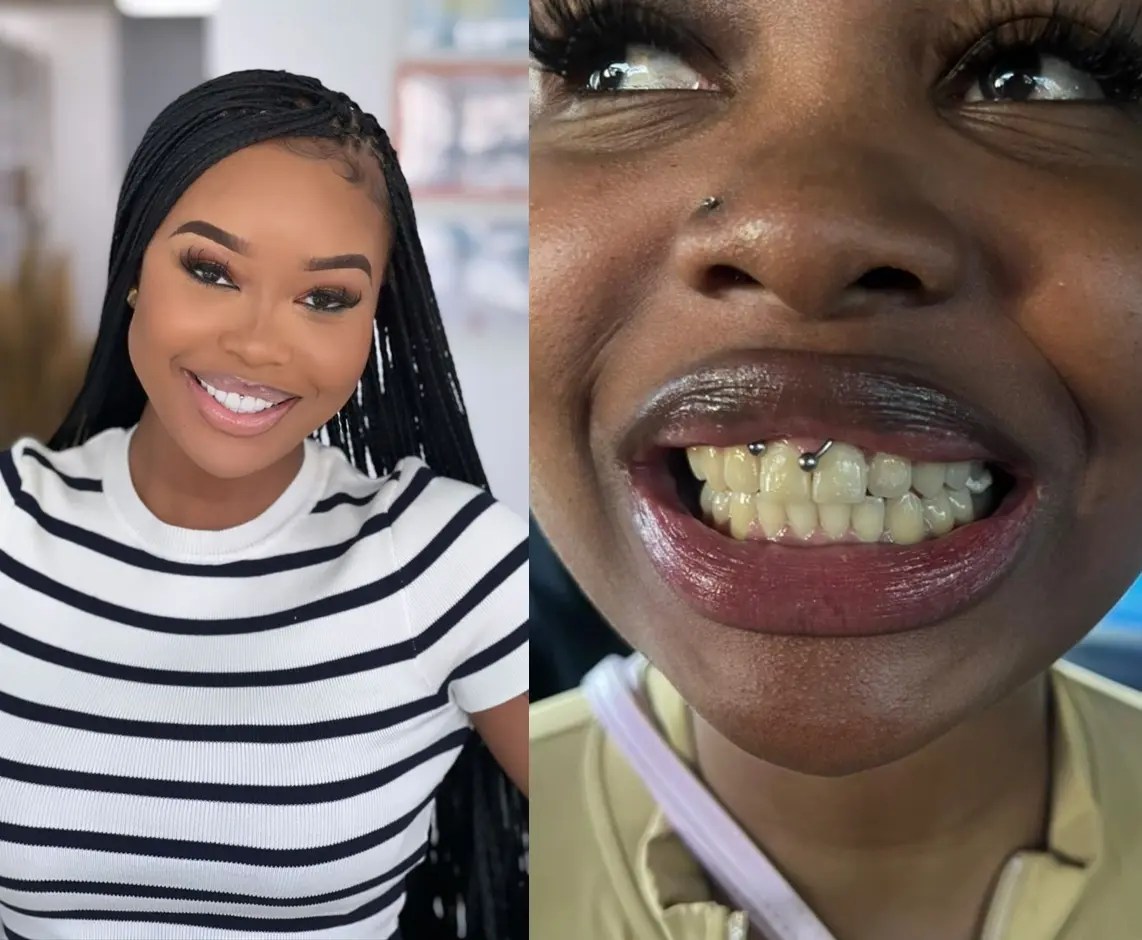 Durban DJ Sithelo Shozi is taking care of herself and is not sparing any expense.
It is without a doubt that the perks of being monied include having access to high-end dental care, and Sithelo spent her money where it matters.
The DJ has upgraded and purchased herself a new set of teeth in Turkey. Tweeps discovered this after she took to her Instagram account to flash her new set of teeth.
Before: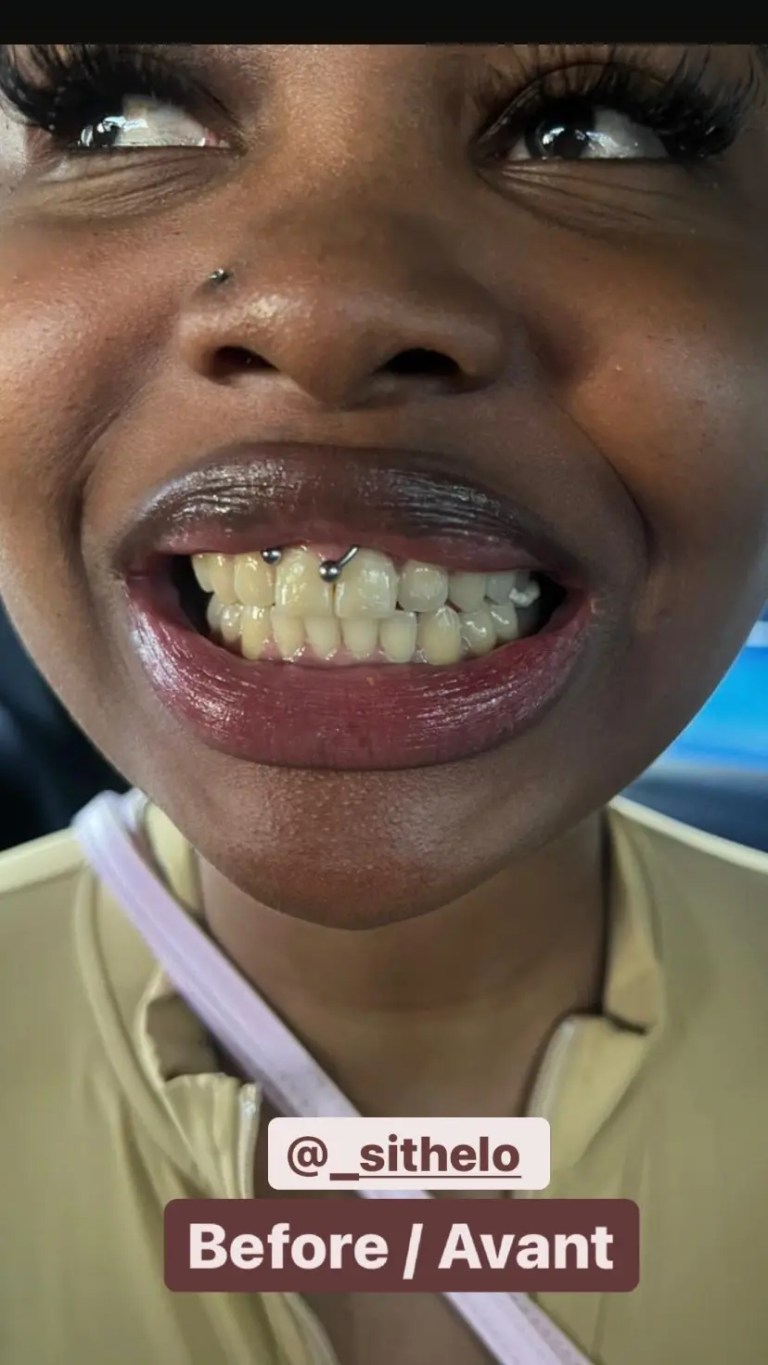 After: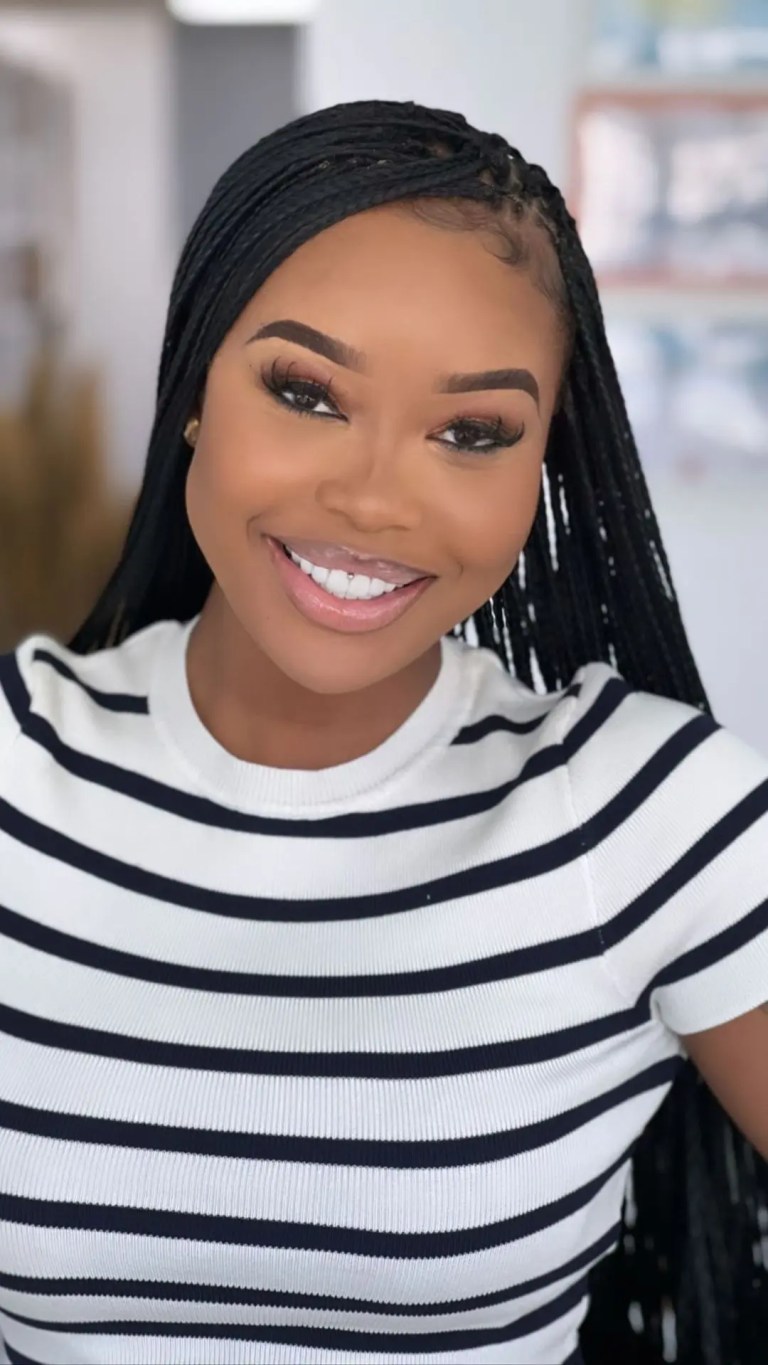 In an Instagram story, she shared a powerful quote that speaks about the power of taking care of yourself. "When you start taking care of yourself you start feeling better, you start looking better and you start to attract better it all starts within you."
Sithelo Shozi debuts her new teeth she purchased in Turkey. pic.twitter.com/eKN7ZlGf2G

— Musa Khawula (@MusaKhawula) August 20, 2022
Tweeps have reacted to her new set of teeth.
Why y'all saying you'll liked her teeth they were perfect? She didn't like her teeth, they were not perfect that's why she decided to change them

— Beauty's Bum⚓⭐ (@Fancyramusetha) August 20, 2022
She had beautiful teeth though. I would have opted to whiten instead of horse teeth🤦🏾‍♀️

— KhamoK.A.Y (@UptownGirl420) August 20, 2022
Maybe it was a teeth and BBL combo that she couldn't not take up 🙈🙈 cz people are saying there was nothing wrong with her teeth before

— selfloveisthebestlove (@n_baerh) August 20, 2022
Mahle shem Mina I'm putting together cash ngiye. Already did the quotes and pics🤞🤞ngiyowalanda

— ZamaQengeba (@zamaqengebe) August 20, 2022
Moghel basically went shopping in Turkey moes pic.twitter.com/7hGwh3jWTP

— Moloko (@Rozey_moloko) August 20, 2022
Sithelo debuted her hot body after undergoing a Brazilian butt lift and liposuction. She took to her Instagram account to give her legion of fans a glimpse into her mommy makeover and many are in awe of it.
"I wish we'd retract the surgery stigma we seem to pass on. There's absolutely nothing wrong with giving yourself a makeover. It's each to their own when it comes to such after three children. This was the best decision and best reward I could've given myself." she shared.
"After spending the past two months doing some diet planning and endless takeout's, I was finally able to gain enough weight and fat for the procedure I wanted. My hip dips must've been my biggest worry and also achieving my desired shape," she continued.