Sithelo Shozi speaks on rumors she has a blesser & her fight with Andile Mpisane
Sithelo Shozi speaks on rumors she has a blesser & her fight with Andile Mpisane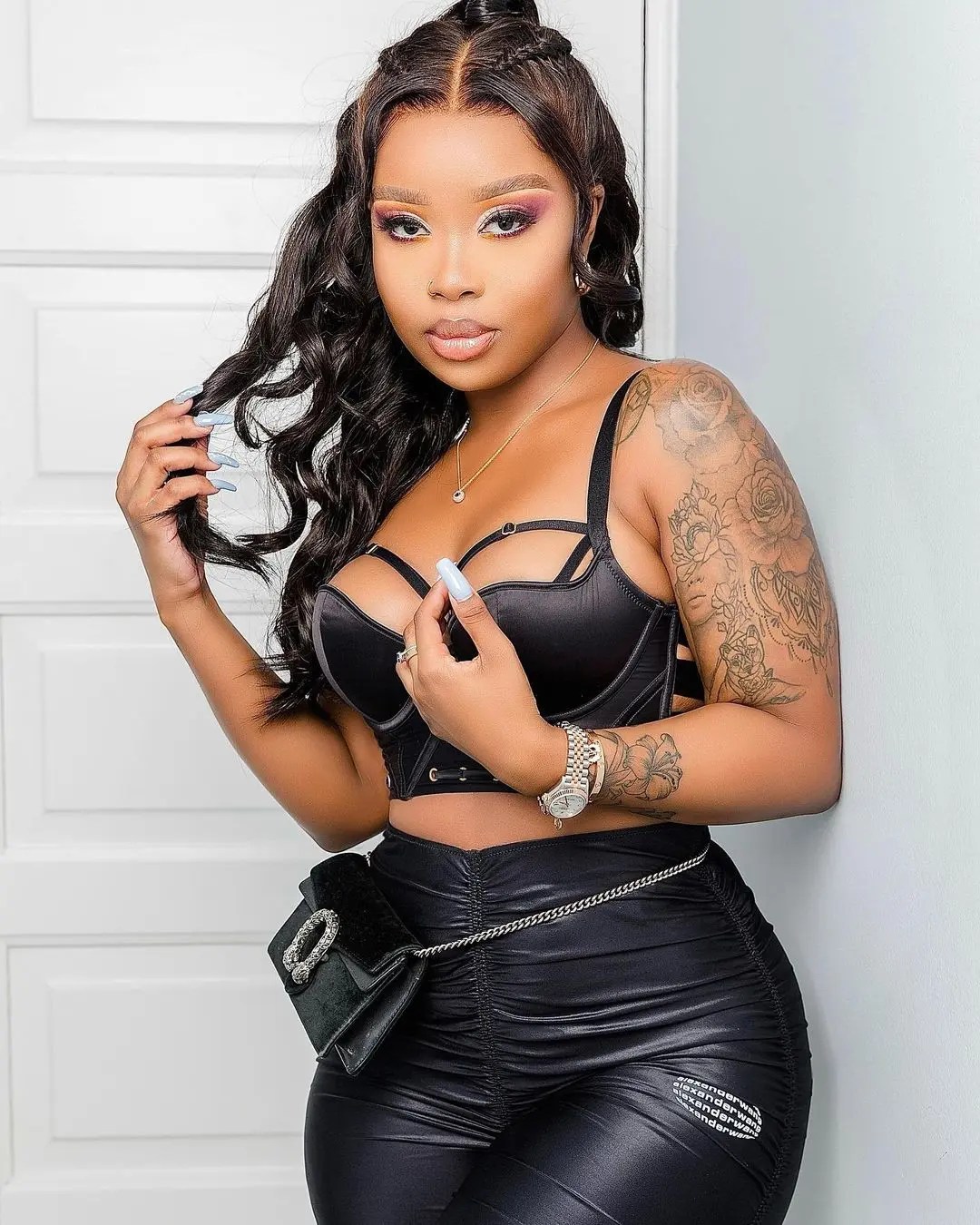 After her breaking the internet in the last two days, DJ Sithelo Shozi has a bone to pick with all the people who claims she has a sponsor. Staying at the top of the trend list is what Sithelo Shozi effortlessly does lately and the streets are living for her.
Since her Brazilian Butt Lift (BBL) surgery, Sithelo Shozi has been the talk of the town. However, during her recent purchase of a new car, speculations has been building up on whether is Shauwn Mkhize sponsoring Sithelo Shozi for her silence. Rumors were making rounds on social media that Shauwn MKhize paid her R20 Million for her silence.
Sithelo Shozi has shut down the rumors of being sponsored by her ex-mother-in-law faster than the speed of light. As she takes to Instagram to rubbish the rumors of being paid to live large by Shauwn Mkhize
"Let's get this one out of the way. I'm not the one to clear any rumors but let it be known where I stand, once and for all I remain in my truth. I am very appreciative of everyone who has shown me genuine support and aided in the success of all the signatories of the petition I put out. Due to the nature of this matter, I've protected myself and with my truth with my silence letting my attorneys deal with it as best as possible.
Sithelo Shozi also mentions the details of her upcoming case with her ex-baby daddy, Andile Mpisane. After their break up, things took an ugly turn as Sithelo Shozi took to social media to admit being physically abused by Andile Mpisane.
As stated previously, the date of the order is the 31th October and I stand firm in all I've said. Nothing has changed, Gender-based violence is a serious matter in this country and nobody/no bribes could have erase the damage caused by perpetrator. To answer the question, No" wrote Sithelo Shozi
To dispute Sithelo Shozi's claims of abuse at the hands of Andile Mpisane, Shauwn Mkhize herself produced what seemed to be most recent police documents to refutes Sithelo Shozi's claims which dated a while back. As it appears, the Gender-Based Violence case is still an on going between Sithelo Shozi, Andile Mpisane and Shauwn Mkhize.
"Lol Sithelo responding to rumours, she probably found herself a sponsor" wrote The Duchess
Lol Sithelo responding to rumours, she probably found herself a sponsor #sithelo pic.twitter.com/cwhsKHmKbT

— Thee Duchess ❤️ (@4wd2p8p69m) October 11, 2022
She could've just said no, awww I paragraph manje….

— AyandaZungu (@ayandamandisaz) October 11, 2022
Mamkhize: take this money and delete those false accusations you wrote on social media about my son and also stay away from him.

— Temosho phaladi (@ModipadiPhaladi) October 9, 2022
But you're a child molester though ma'am!?#sithelo pic.twitter.com/VyCXTlkedB

— Samuel Kevins (@SamuelKevins_) October 11, 2022
Sithelo Shozi even called Shauwn Mkhize's protection order papers fake and bought. However, details around where the case will be taking place are still unknown at this point.