Sithelo Shozi fires shots at Shauwn Mkhize?
Sithelo Shozi fires shots at Shauwn Mkhize?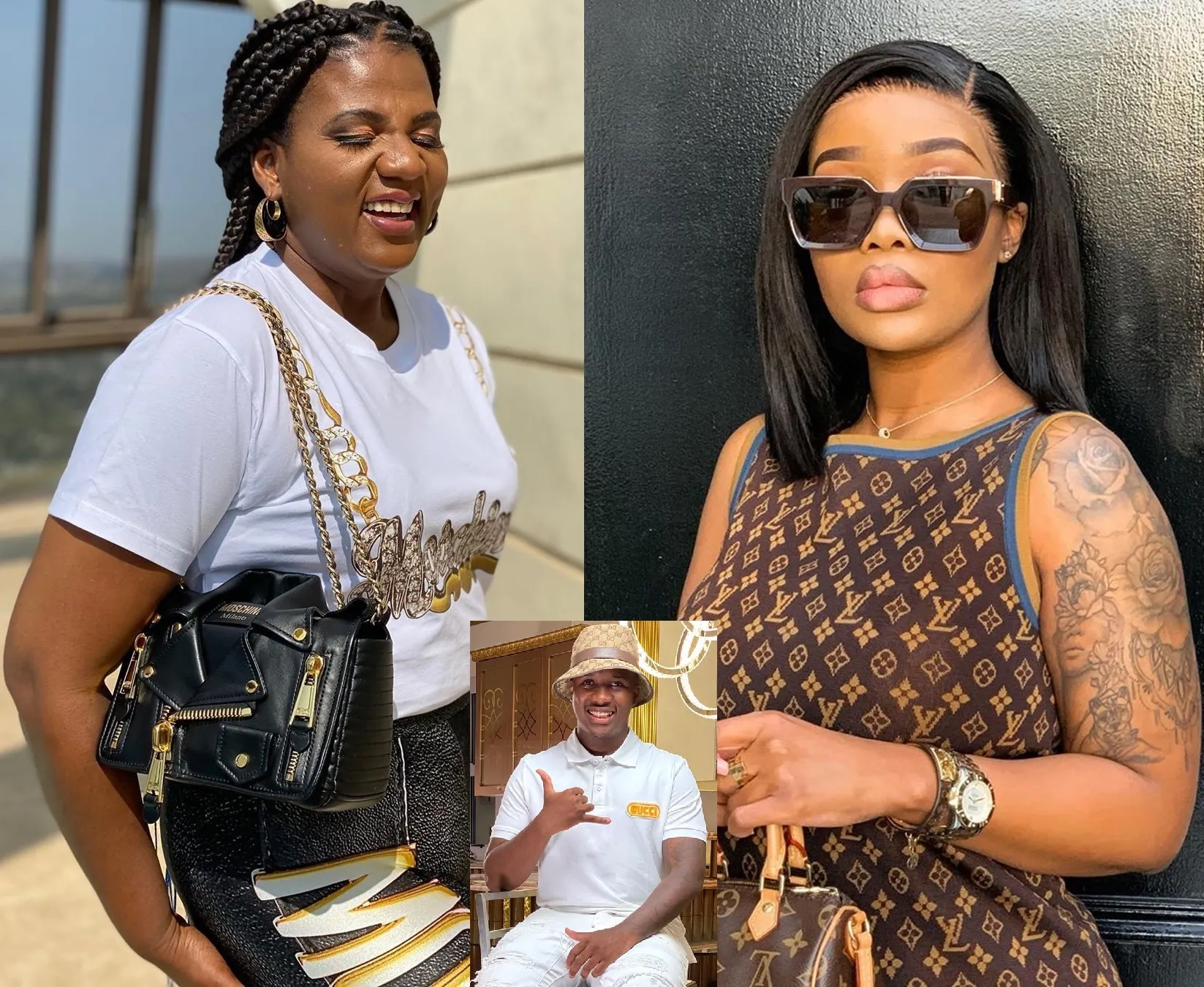 After the call to action from South Africans on Twitter to help Zola 7 get back on his feet, Dr Shauwn Mkhize responded and showed him love. But now Sithelo Shozi suggests that it may have only been for clout.
The reality TV star recently took to Instagram to share videos of her hanging out with Zola 7. She thanked him for visiting her and her son Andile Mpisane, and even took him out on a ride in a Bentley.
She further asked the public to continue with the good efforts to help the singer. She encouraged prominent figures like Patrice Motsepe and Minister Nathi Mthethwa to chip in too, so that we, as a country, can make sure that the Kwaito legend does not fall through the cracks as other celebrities have done before him. After all the help he gave to struggling SAns when he was in his prime, it would be sad to abandon him now.
The move has been applauded greatly on social media. Many have reshared pictures and videos of Andile and Shauwn chilling with Zola 7, praising the mother-son duo for their giving hearts.
But Sithelo Shozi is not fooled. Shortly after the pictures went viral, she took to Twitter to call BS on the whole thing, dubbing it a publicity stunt only done for clout chasing. Although she did not mention the pair by name, her followers immediately knew who she was talking about, seeing as the topic was literally still trending.
it's the fake facades of clout being portrayed for me 😮‍💨🤌🏾

— Sithelo Shozi (@sithelo_shozi) March 10, 2022
She is not the only one who feels like their concern for Zola 7 is not genuine. Music entrepreneur Nota Baloyi was also rather unimpressed by the circulating videos. He went on Twitter to call her a fraud. He said that if she was really interested in helping people, she would help push Kamo Mphela's career, rather than sending her talentless son to the US instead. Ouch!
If Mamkhize wasn't a fraud she would've sponsored Kamo Mphela with a trip to the US & got her features with Rick Ross instead of taking the talentless son to go be a groupie. Now they are all coming to use #Zola7 for clout. As long as you guys stream his music & support his gigs!

— The Authority (@lavidaNOTA) March 10, 2022
Ntsiki Mazwai was also a part of the bandwagon that did not buy into Mamkhize's act. She said that there was absolutely no need for cameras, and that giving him a ride in a Bentley is no way to help him. If she had really intended to help, she would have offered to pay his medical bills.
Mamkhize is a clout chasing fraud. A tenderpreneur who got ahead with of her connections not talent. Zola is a whole legend yet Black Twitter see nothing wrong in him grovelling for a woman who only has money but no real values or moral authority. She must focus on her brat, RHA! https://t.co/S6TWthASky

— The Authority (@lavidaNOTA) March 11, 2022
They believe that Mamkhize basically made Zola 7 grovel before her for the country to see, and other than boosting their own egos by having the singer and the country worship them, they did not give him any real assistance.
So what do you think? Was it only for clout? Could this have been done in a more private way? Or is the mother-son duo justified in how they helped, and these three are just being critical for no reason?
Don't give me a spin in your Bently… Cover his Dr's bills.

And do it privately…. Do it for him.. Not for us.

— ✨KUMKANIKAZI✨ (@ntsikimazwai) March 11, 2022
Have you ever been in trouble and been helped by someone who told nooone????? Thats the kind of grace we need to show each other…..

— ✨KUMKANIKAZI✨ (@ntsikimazwai) March 11, 2022
When all is said and done….. Can we agree that when we help people, we leave our cameras at home? 🙏🏿🙏🏿🙏🏿Please guys 🙏🏿🙏🏿🙏🏿kabotho 🙏🏿🙏🏿🙏🏿

— ✨KUMKANIKAZI✨ (@ntsikimazwai) March 11, 2022