Sithelo Shozi attacked over her new hot body – Video
Sithelo Shozi attacked over her new hot body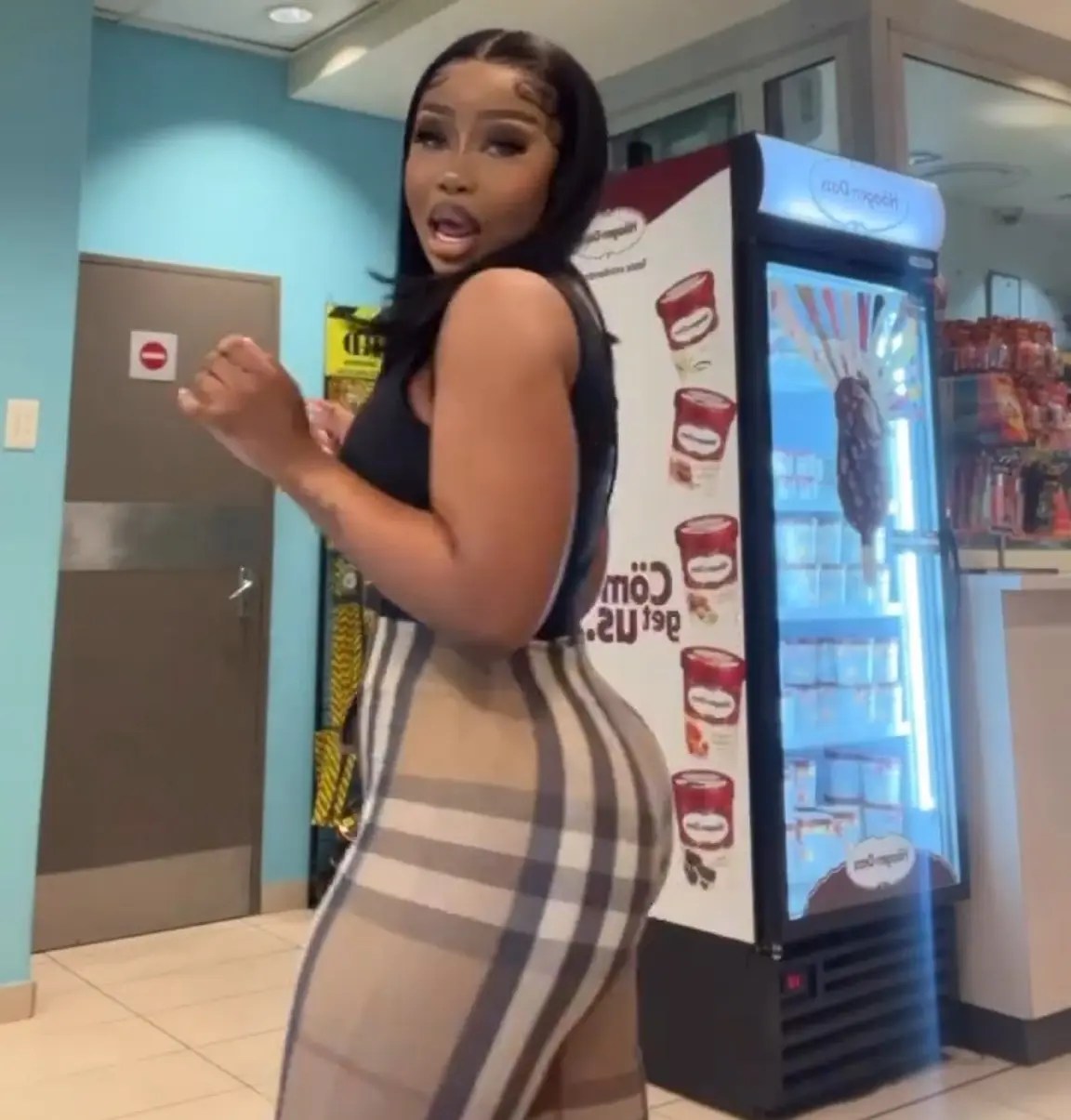 Two things DJ Sithelo Shozi is not ashamed of are her new body as well as the new sets of her teeth. As she would time to time take to social media to share her body transformation journey with her fans and followers.
Sithelo Shozi finds herself under scrutiny while she was flaunting her Brazilian Butt Lift (BBL) body for her fans on Instagram. Quickly her video was screen recorded and made it to Twitter for the Twitter jury to give their two cents over her newfound body.
Once one tweep shared Sithelo Shozi's video on Twitter. It was just a matter of time before tweeps came flooding in their numbers to dissect and scrutinize Sithelo Shozi's new found body to their liking.
Sithelo 🔥 🔥 pic.twitter.com/065SztU7kN

— Zethu💞 👑 (@MsNtfulini) September 25, 2022
Taking under comments, tweeps have shaded Sithelo Shozi for filth. Tweeps continues to insert questions about the longevity of the Brazilian Butt Lift that Sithelo Shozi did in Turkey. After she recently visited Turkey for her surgery. She also shared pictures on her social media to keep her fans informed of her body transformation.
She doesn't explain me – akangichazi

— Zenzele Kubheka (@ZenzeleKubhek11) September 25, 2022
3 kids, no house just hoeing pic.twitter.com/7sgFKChP9L

— Fancy_Face (@Mrs_Robbs) September 25, 2022
Eish…because I know it's bought aychazi.

— GloriaK 💎🇿🇦🎬 (@gloriak_ma) September 25, 2022
This BBL trend can miss me

— Prayforme 💛 (@iloveamo9x) September 25, 2022
Those bums and chest were worth every cent🔥. Kodwa angahambi elangeni kakhulu ngoba wow pic.twitter.com/OgU7kCR4vR

— Official LenyoRa (@King_Ya_manyora) September 25, 2022
Angimthathi serious umthengi weSinqa pic.twitter.com/3gRdPbEnY2

— Maqhobozakwasani (@NjabuloQhobs) September 25, 2022
Things took a different directions as tweeps started to compare her to Tamia Mpisane, which was very well expected to happen. It became a battle of words meanwhile some tweeps were for Tamia Mpisane, other for Sithelo Shozi. Evidently, tweeps still cannot let Sithelo Shozi breath without reminding her at every turn that Tamia Mpisane is more beautiful than her.
Tamia is hotter😍

— N the Billionairess (@ByN124) September 25, 2022
Why comparison? Sthelo is having fun and admiring her body. Is it a crime to love oneself? There's high rate of suicidal in South Africa due to people with low self esteem. What Sthelo is doing is what many people are encouraged to do. Love your body unconditionally, regardless.

— Zoe (@zolly21) September 25, 2022
Knowing Sithelo Shozi who enjoys a good social media squabble. She did not respond to the naysayers who have criticized her BBL.