Sithelo Shozi accused of neglecting her own mom while she is living big
Sithelo Shozi accused of neglecting her own mom while she is living big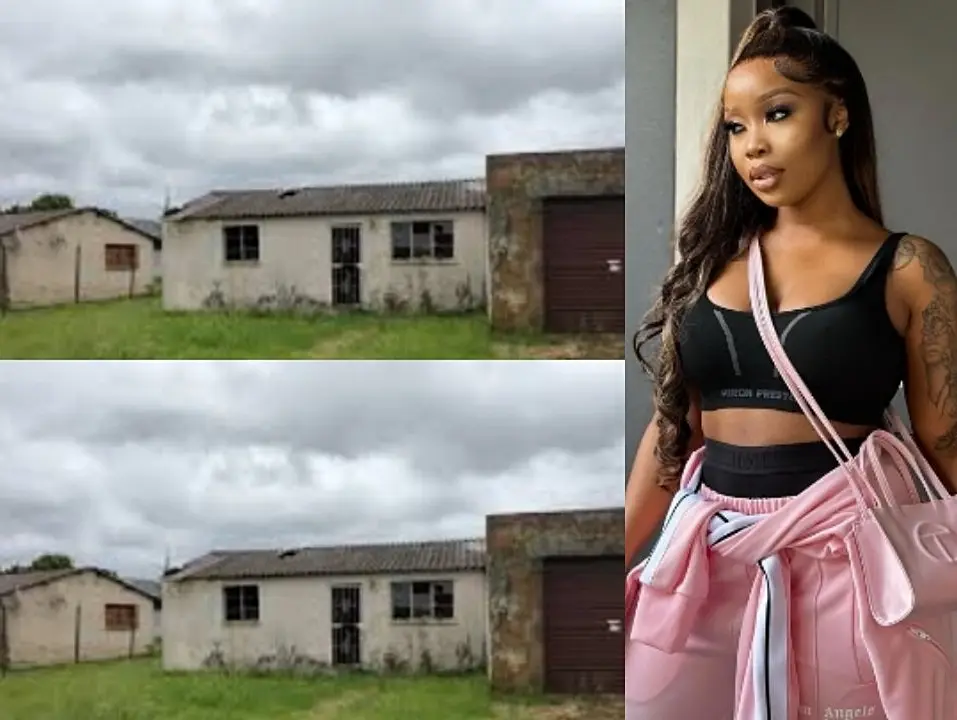 Another star is under fire! South African DJ, Sithelo Shozi is falling victim to claims of abandoning her parent after being accused of neglecting her mother in an abandoned and dilapidated house.
Sithelo Shozi is certainly not thrilled after pictures of an abandoned house is making rounds on Twitter with claims that her mother stays there. Shozi is being accused of living large and lavishly while neglecting her mother, who at this point it is assumed that allegedly is struggling.
Taking to Twitter, Sello Matt has posted a picture of a wrecked and abandoned house while claiming that Sithelo Shozi's mother is where she lives. The tweep continues to claim that Sithelo Shozi is somehow a 'deadbeat' daughter who left her own mother in ruins.
Sithelo accused of slaying while neglecting her mom. Watch video here https://t.co/mC4xRUfcAl
Kaizer Chiefs Funda Thembi Gogo MAWENI Penuel Serena #SkeemSaam Lindiwe Sisulu #Houseofzwide 128GB Storage Markus Jooste Paradise 2 #etvScandal #CapitecConnect Brian Molefe pic.twitter.com/Y4JqT9r84I

— sello (@Sello_Matt) October 19, 2022
Known for loving a good Twitter fight, Sithelo Shozi did not mince her words as she retweets the tweep asking them whose house they have shared, claiming it is her mother's. Her subtle shade and a few words clap back are what is sending her fans on Twitter and they live for it.
okay but ikabani lana? 🥹 https://t.co/o8vJiWbpi0

— Sithelo Shozi (@sithelo_shozi) October 19, 2022
Tweeps are living for Sithelo Shozi's response to the claims that she has neglected her mother and left her in a dilapidated, looking house. More tweeps have urged Shozi is sue the tweep for these damaging allegations, intended to damper and tarnish her image.
no child should have to live beyond their standard just cause motswadi o palletse ke bophelo 🥺🫶🏿

— leparagadi (@blackatli) October 19, 2022
Uyazi abantu once they see you getting successful they start talking lies about you … umona

— MichelleHarris (@MiaHarr92033764) October 19, 2022
Sithelo Shozi is rubbishing the claims leveled against her of having abandoned her mother in a wrecked and dilapidated house.