Siphesihle Ndaba On Meeting Oprah
Siphesihle Ndaba On Meeting Oprah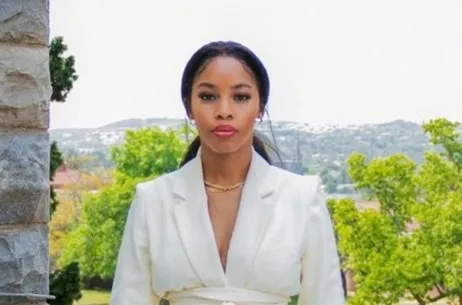 Siphesihle Ndaba is one of the finest talents to come out of Mzansi in the last three years.
The actress is popular for playing the character Mazet on Gomora.
Speaking to Metro FM's breakfast show, she says she's "one of the most introverted people."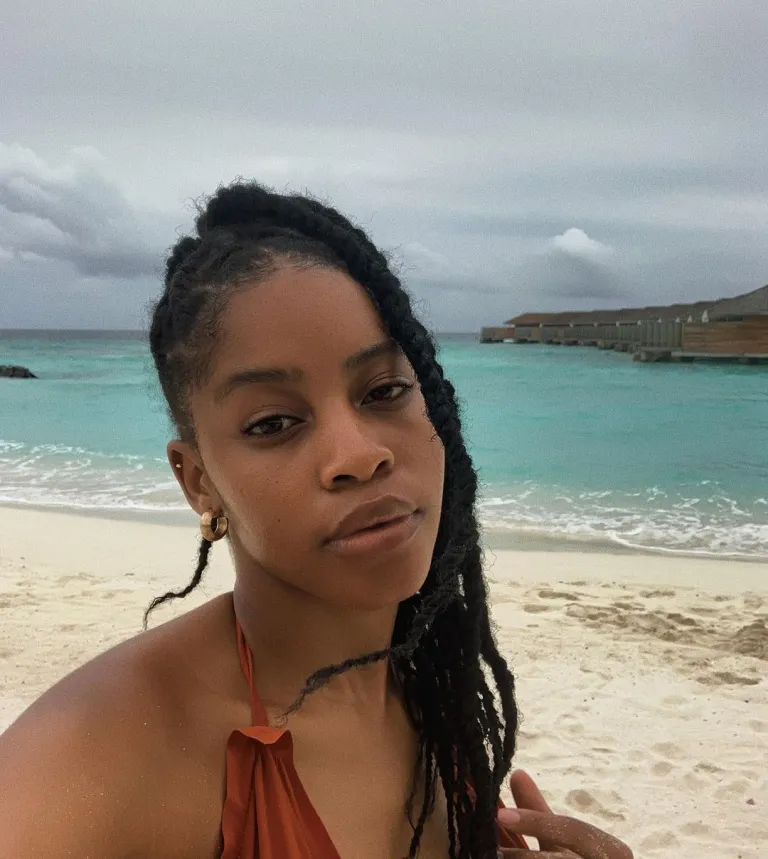 The actress who joined Mo Flava for an interview says, "that's the beauty of acting, you get to be somebody that you are not and that's so exciting."
Siphesihle grew up in Soweto and that is where she drew inspiration for Mazet.
"I grew up in Soweto and the people I was surrounded by. Sometimes I'd chill with them and observe them. I think it's fun to bring that all into one person," she tells the station.
"Tsotsi taal was the biggest challenge. Back at home we speak whatever really. My dad is Swati, my gran is pedi. My dad is Zulu.
"I had to sit with my brother's friends to learn that. I'd call them the night before and that's how I got through the season."
Now that she had done this for three seasons, it is engraved in her dialogue.
The Oprah Winfrey Leadership Academy For Girls
Siphesihle Ndaba attended the Oprah Winfrey Leadership Academy for Girls.
She says the experience was beautiful.
"It's such a beautiful. School to be in and you only realize how much of a privilege once you step out into the real world. We were living soft there.
"Even the curriculum, we did the IB instead of the IEB. So it focuses more on having a well-rounded student instead of an academic student.
"It's compulsory for us to do a sport. It is compulsory for us to do art and it counts towards your marks.
"They don't just focus on your academics. You have to be a well-rounded person."
She adds that the school was built for underprivileged young girls who show academic potential and promise.
"You write a series of exams before you get in. When I was there, she came every year. She is literally like the mother next door.
"When you sit with her, she is having the most gentle and motherly conversation until her chef pops up and is like – what would you like to have for dinner today. Then you realise it's Oprah."
At the end of each year, Oprah teaches a class called "Life 101" for Matrics.
"She just shares her life lessons and stuff she wishes somebody would've told her when she was 18," shared Siphesihle.
Siphesihle's Dream Destinations
"I'm all for water, beach Island, sand, palm trees. Any place that has that, you got me. I wanted to try out the Bahamas because I recently went to the Maldives. I went for my birthday. It was amazing. It was a wellness retreat island. It is a very peaceful space," she tells Mo.
Acting Happened By Love
The 24-year-old never actually wanted to be an actress, it happened by luck.
"When I was in varsity, I wanted to do a directing course. I was on an educational trip before, and all the directing kids had already put in their portfolios so there was no longer space. There was space in the acting class."