Singer Mamesh challenges Babes Wodumo to a boxing match after claiming she is Mampintsha's real wife – Video
Singer Mamesh challenges Babes Wodumo to a boxing match after claiming she is Mampintsha's real wife – Video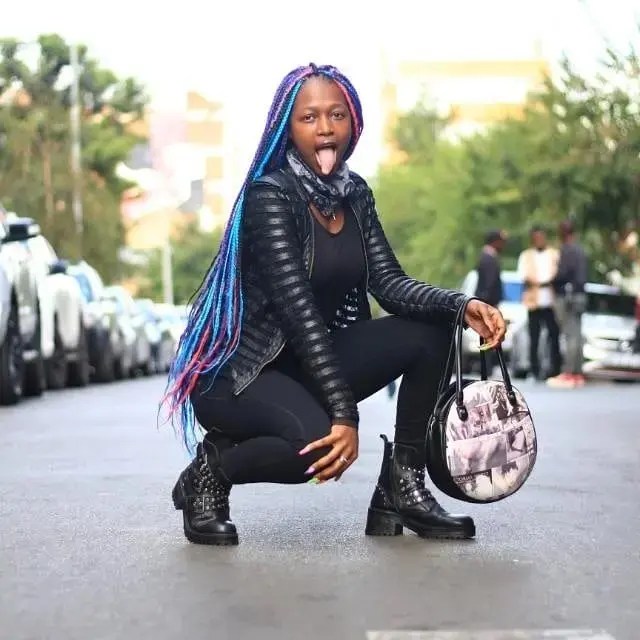 Bongekile Simelani, also known as Babes Wodumo, the gqom musician, is notorious for her Instagram live videos where she insults people. Her first rant was addressed to her mother-in-law. She called her so many names and insulted her. Her second rant was dedicated to the songstress Makhadzi. She accused her of having an affair with Mampintsha and threatened to beat her up.
Today, the upcoming gqom singer Silindile Maphumulo also known by her stage name Mamesh, addressed the Wololo singer Babes on many things, including Mampintsha's mother, Makhadzi and Mamesh's apparent marriage to Mampintsha, whose real name is Mandla Maphumulo.
Is it a publicity stunt? Mamesh's surname is Maphumulo, Mampintsha's surname is also Maphumulo, the two surnames matching and getting allegations to raise eyebrows.
Mamesh said, "Cela uhlukane phansi no Makhadzi usisi wabantu, uMpampintsha uthandana nami," meaning leave Makhadzi alone Mampintsha is with me.
She said she wonders if Babes is aware that she's also married to Mampintsha. Their marriage is a secret. Mamesh raised her left ring finger with a diamond ring and said she doesn't care about Babe's marriage, and she has her own with Mandla Maphumulo to worry about.
Mamesh sent a stern warning to Babes, telling her to stop insulting her mother in law. Mamesh said she wouldn't stand Babes publicly insulting her husband's mother anymore.
It seems like fists are the official way to handle beef in South Africa. Cassper Nyovest set a whole new trend this time. Mamesh said she wants South Africa to organise a ring match for her and Babes. She wants to beat the Wololo singer very severely in a ring match. She also urged Babes to stay off alcohol during her training before their fight, and she'll need the energy.
Mzansi seems to believe Mamesh, and they're shocked that Mampintsha has another wife. People expressed how Babes was busy hurling insults at people instead of focusing on her marriage. Had she concentrated, she would've seen everything unfold before her eyes.