Simz Ngema's son first swimming lesson – Video
Simz Ngema's son first swimming lesson – Video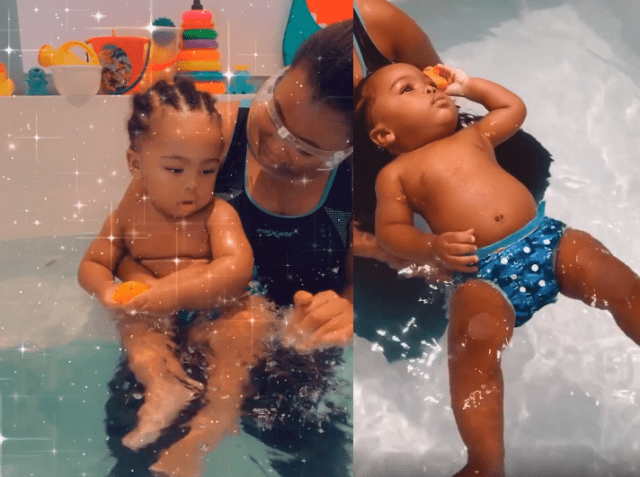 Simphiwe Ngema melts hearts with video of her son's first swimming lesson. The actress is getting baby Tiyani to experience life bit by bit and it looks so fun. Taking to social media, she shared the video, but a full clip was shared on Tiyani's official Instagram page.
"Bhuka's first swimming lesson last week. Go to his page @tiyani_chinyani to see how it went," Simz said.
The loads of cuteness served by the baby is so heart-melting.