Simz Ngema confirms she's back together with her baby daddy, Tino
Simz Ngema confirms she's back together with her baby daddy, Tino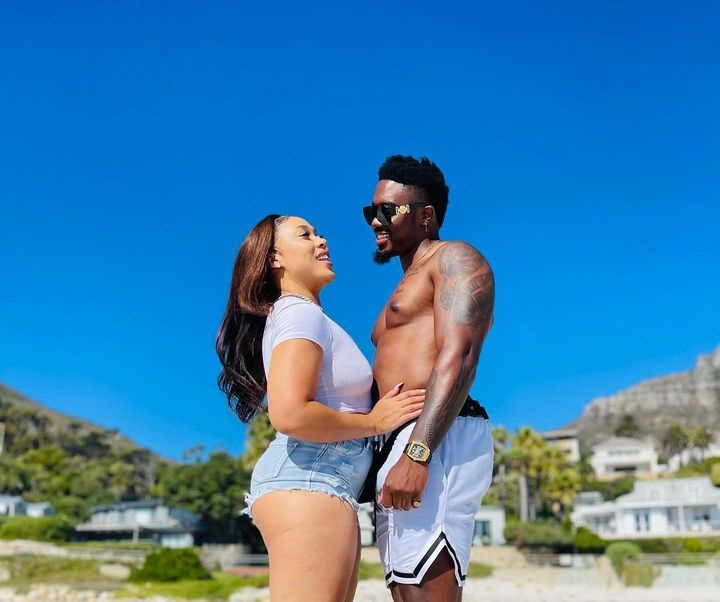 South African television actress Simphiwe Ngema has taken to Instagram to gush over her baby daddy, Tino Chinyani.
Tino recently confirmed that they have rekindled their love after breaking up in 2021. Tino shared a series of rather cozy images of them that left many people in awe.
Taking to her Instagram timeline, Simz posted a sarcastic caption addressing naysayers. She jokingly said that if she likes she could post another breakup post. Simz said they are okay now with her baby daddy and said gushed over him.
"Mang'thanda nginga typer enye ibreakup ithi pe… ngiyadlala eyi! Sesi rightI had a whole romantic caption but I couldn't help it. Okay okay, here's my caption. For the wrong one, he'll make excuses, for the right one…he'll move mountains. Thank you for moving mountains my Wumpalumpa," she captioned the post.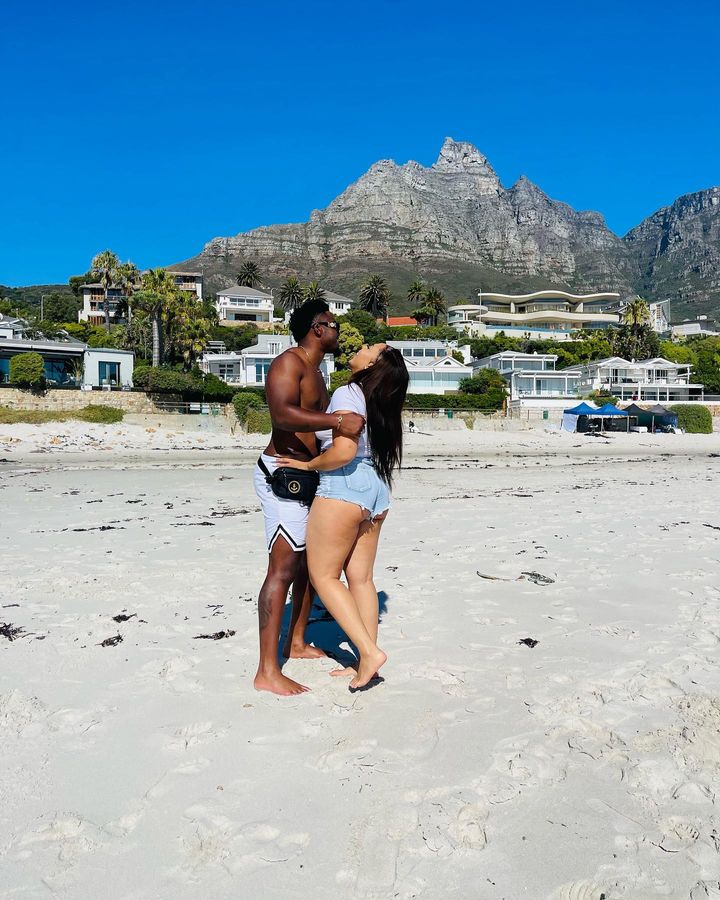 The couple left many people in disbelief in 2021 after Simz took to social media to share that they had broken up.
Describing their split as "an end to a beautiful love story," and her relationship with Tino as "one of her greatest experiences," Simz shared that they both vowed to continue being great parents to their son.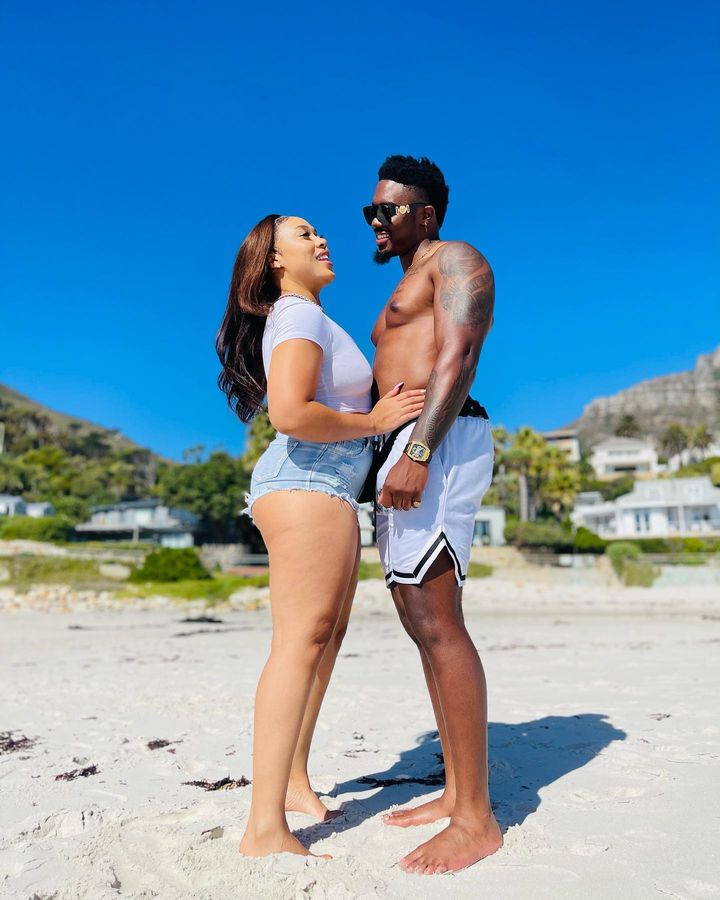 "An end to a beautiful love story. This has been one of my greatest experiences, a beautiful love story of two people fighting all the odds to be together. I have learned to love again, to feel again, to live again, and to smile again. I will forever be grateful for Everything you have taught me." She shared.
"I pray that God gives us the strength and wisdom to raise our beautiful son. @tiyani_chinyani we will always be great parents to you and we will always be there for you. No tears here, just lessons learned and beautiful memories. I really had a beautiful fun weekend. Here's to friendship and dope ass co-parenting," she wrote. The couple did not reveal the reason for their breakup.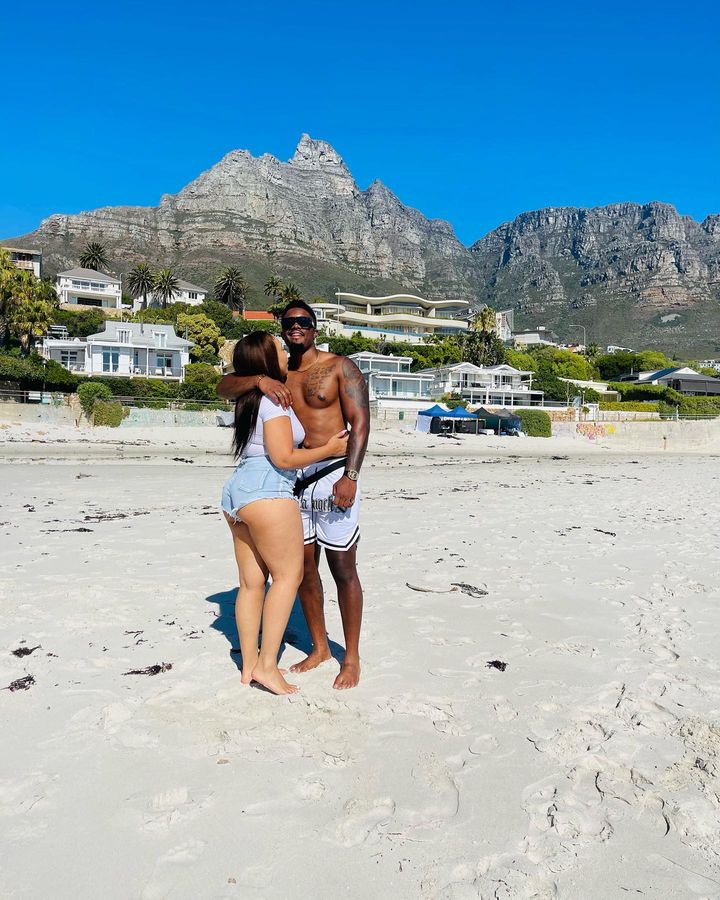 In early 2021, Tino Chinyani caused a stir online after he shared photos of himself at what appeared to be his wedding.
The model was dressed in a sharp black tuxedo and his dashing "bride" who happened to be model Sadia Sallie was dressed in a beautiful wedding gown and had a bouquet of flowers to go with it.
Sadie later took to Twitter set the record straight. She put it on record that they did not get married.
"Hey everyone, I just wanna put it out there that I definitely did not get married, I was just contacted as a model and was kept in the dark about everything even when I arrived on the day I was told I had to 'act' and pretend that it's my wedding. Felt intimidated so I complied.
"Nonetheless, I thought to myself okay it's just for content for this bridal boutique and all its models but now this publicity stunt is being pulled without my consent. I've addressed my concerns and discomfort and it's been ignored so I'd like to make this statement myself," she wrote.