Shudufhadzo Musida lands in Puerto Rico for Miss World finals
Shudufhadzo Musida lands in Puerto Rico for Miss World finals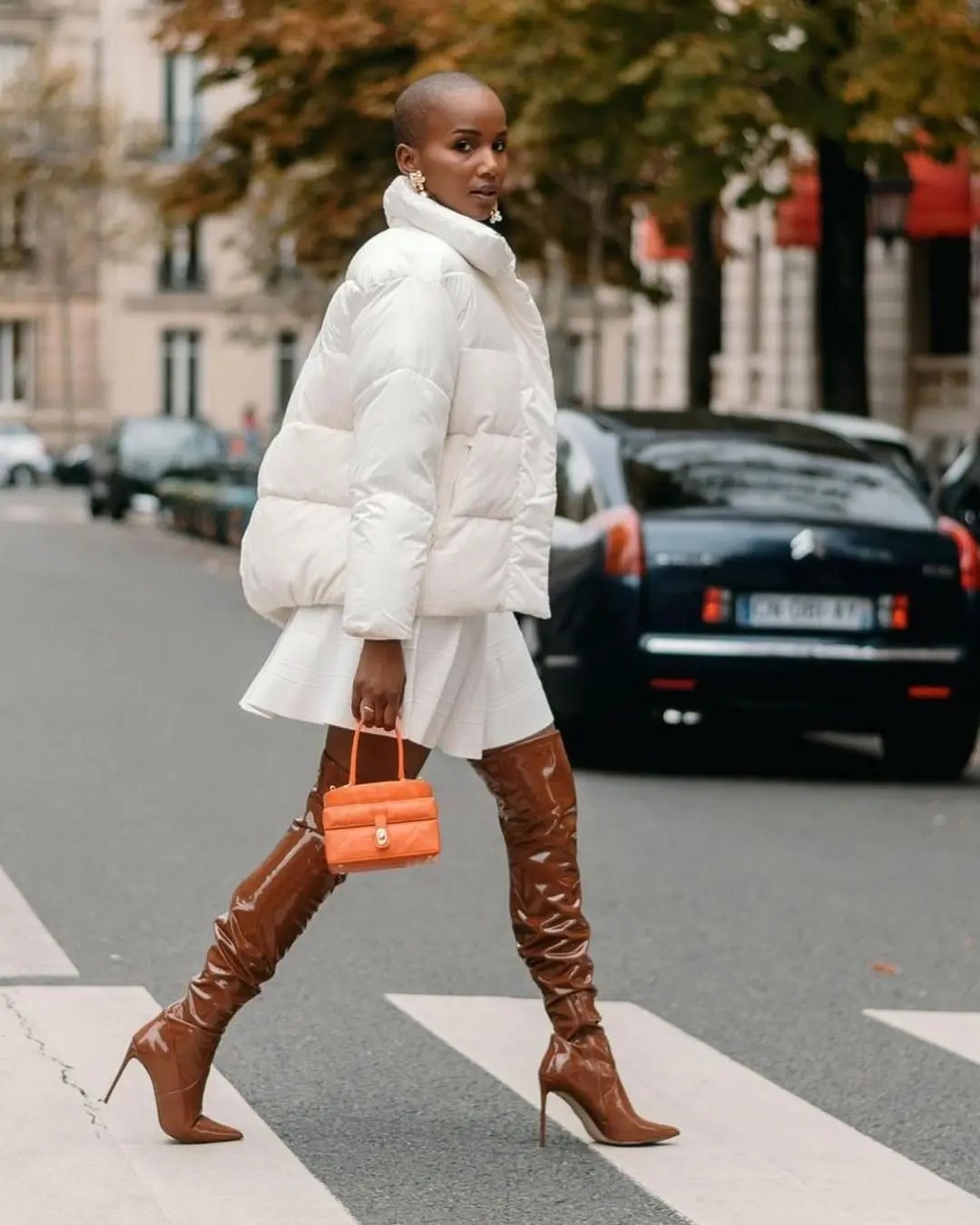 Miss South Africa 2020 Shudufhadzo Musida, left Mzansi this past weekend to participate in the Miss World competition.
As Miss South Africa 2020, Musida will be taking part in the 70th edition of the Miss World pageant with the finale to be held on December 16 in San Juan, Puerto Rico where Toni-Ann Singh of Jamaica will crown her successor at the end of the event. Musida – who relinquished her title earlier this year – will be representing South Africa at the Miss World pageant because the 2020 competition was postponed due to the Covid-19 pandemic.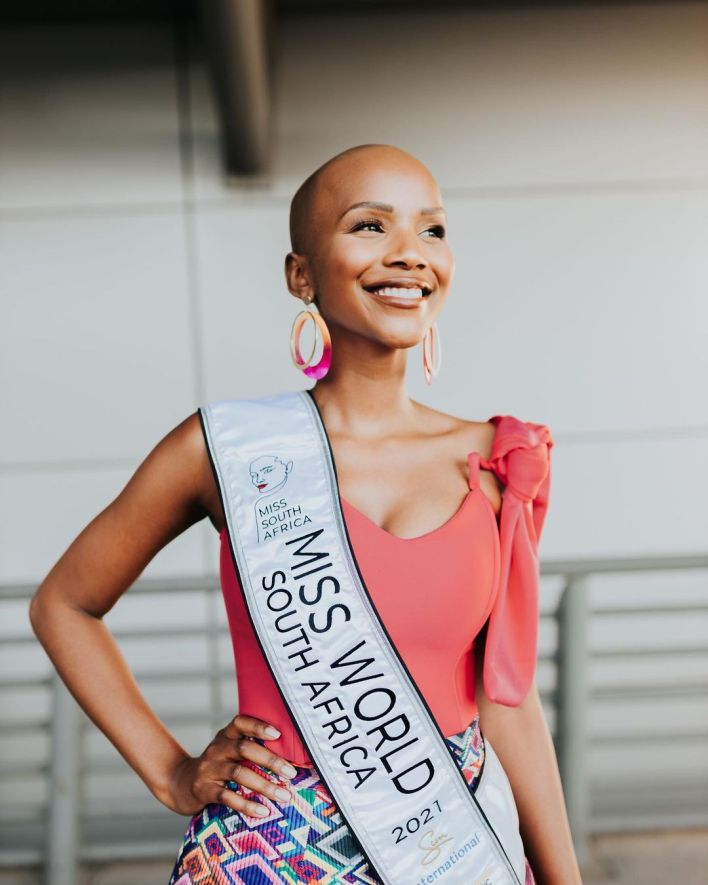 Twenty-five-year-old Musida, who hails from Limpopo, will be representing South Africa against contestants from 109 other countries in the competition, which is watched by millions of people worldwide. She posted a picture of herself at Puerto Rico and said she arrived safely.
Musida's Miss World Beauty With A Purpose project will focus on mental health awareness, something she promoted throughout her Miss South Africa reign.
Musida is delighted that she will finally have the opportunity to shine on the international stage: "I have put everything into my Miss World preparations. My Miss South Africa journey enabled me to share my story and now I want to connect and inspire people all over the world. That is such an important platform to me because the essence of who I am is wanting to lead a life of service. Miss World's cornerstone is Beauty With A Purpose which is what I stand for. So I am excited to take what I focused on throughout my reign to an international audience. My goal has always been to advance mental health awareness globally," she says.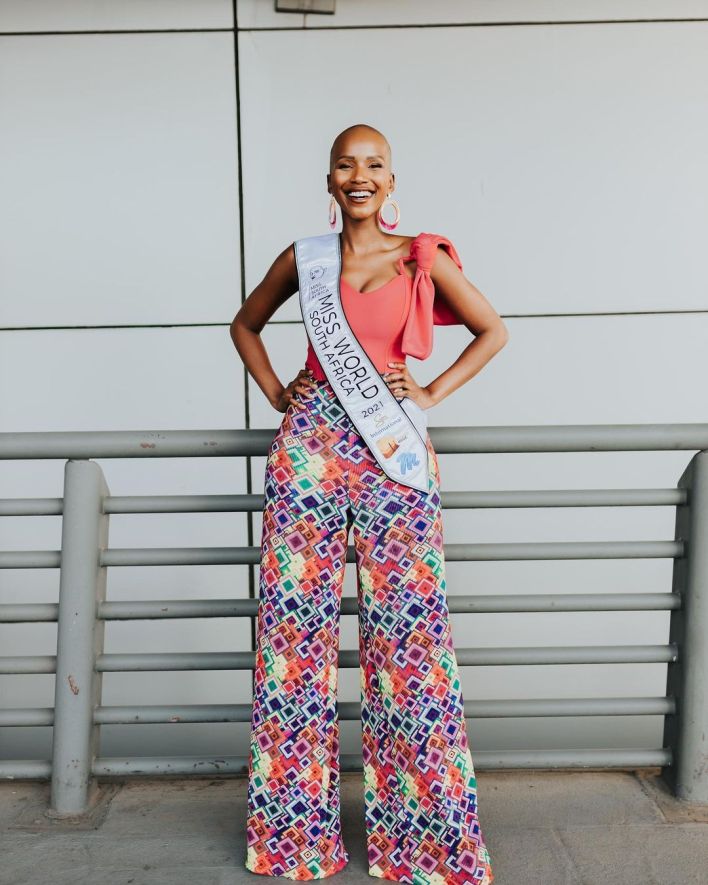 "Since being crowned I have been collaborating closely with Miss South Africa Organisation creative director Werner Wessels to understand the essence of what Miss World is all about and what they expect from the contestants. I have been meeting with an incredible team of designers for outfit fittings, as well has having runway and makeup training and I have watched a number of previous shows too."
Cape Town designer Warrick Gautier was responsible for Musida's Designer of the World dress and finale gown. He has established himself as one of the leading influences in the fashion world, travels regularly between Cape Town, London and Paris and is inspired by art, music, architecture and his French heritage.
"The Designer of the World dress has been inspired by the Miss South Africa crown Buhle and its refined African geometric details are carried through with crystal beadwork creating a glamorous and sensual piece.The fitted silhouette in a cherry red crepe serves to showcase Miss South Africa as a strong and confident woman. Attached is a silk chiffon cape to show that women can be both strong and feminine. The beaded off shoulder detail is inspired by Buhle to celebrate her country and the people she is representing," he said.
"The finale gown represents the rich glistening mineral resources South Africa has juxtaposed with the soft glowing African sunrise. It is a shimmering, sophisticated gown that dazzles and emphasises Shudu's incredible beauty."
Said Wessels, who accompanied Musida to South America: "She has been working hard and is ready to take to the Miss World stage. Shudu is going to do South Africa proud!"