Shudu Musida makes it to the Beauty With A Purpose top 10
Shudu Musida makes it to the Beauty With A Purpose top 10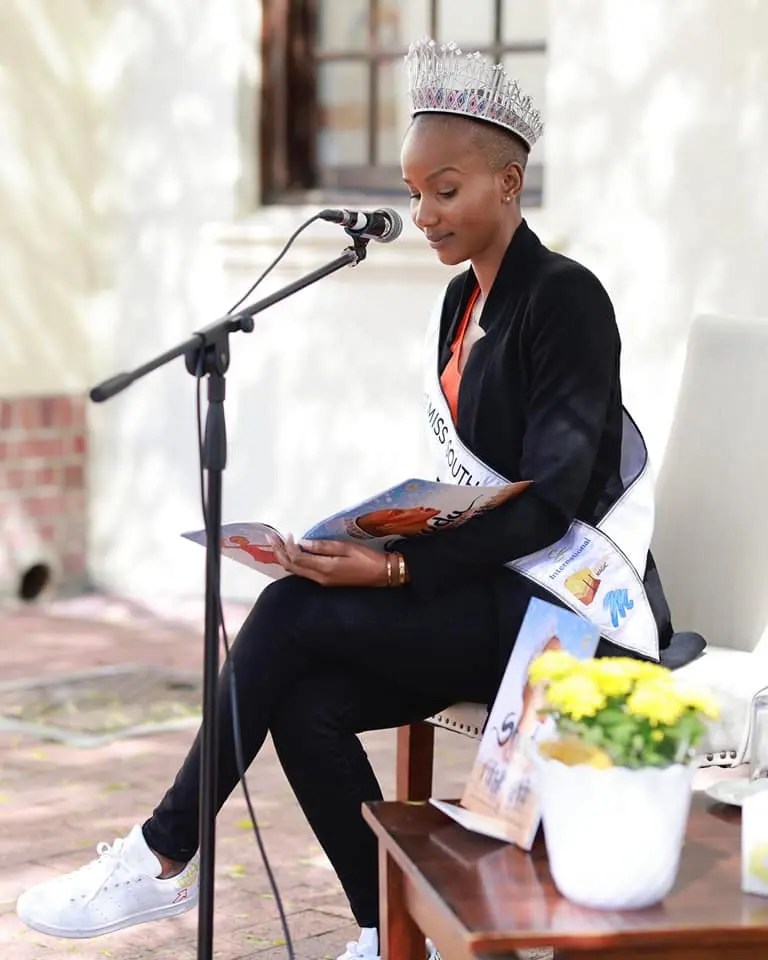 Beauty queen Shudhufhadzo Musida is already making Mzansi proud.
She has just made it to the top 10 in the Beauty With a Purpose round for Miss World.
The 25-year-old Miss World South Africa was placed in the top 10 alongside Czech Republic, Kenya, England, India, Madagascar, Nepal, Philippines, United States and Sri Lanka.
Shudu's Beauty With a Purpose project was the Mindful Monday project that she hosted every Monday on Instagram and Facebook about mental health and her children's book, Shudu Finds Her Magic.
Miss World announced the top 10 on social media on Monday, 13 December.
"Congratulations to the Top 10 selection for the Beauty With A Purpose round shown here in their traditional dress! USA, Madagascar, South Africa, Nepal," they wrote in one of the posts.
The Miss South Africa Organisation also congratulated Shudu on social media.
"We are so excited to announce that Shudufhadzo Musida's Beauty With a Purpose campaign has made it to the Miss World Top 10. Keep shining your light!" they wrote.
Media personality Anele Mdoda, who also hosted this year's Miss South Africa beauty pageant, wrote: "Guys!!!! Shudu made the top ten for Beauty With a Purpose at Miss World. She is so happy. I'm so proud!!! Her advocacy on bullying and how it directly impacts the mental state is the hill she will dance on!!! You are doing great sweety!!!! @official_misssa. Yes, I'm shouting!" she wrote.
Shudu also took to Twitter to thank people for being part of her project.
"Thank you so much for being part of the #mindfulmovement," she wrote.
The Beauty With a Purpose winner will be announced in the finale which is taking place on Friday, 17 December in Puerto Rico.