Shona Ferguson Makes A Mockery Of Wifey Connie
Shona Ferguson Makes A Mockery Of Wifey Connie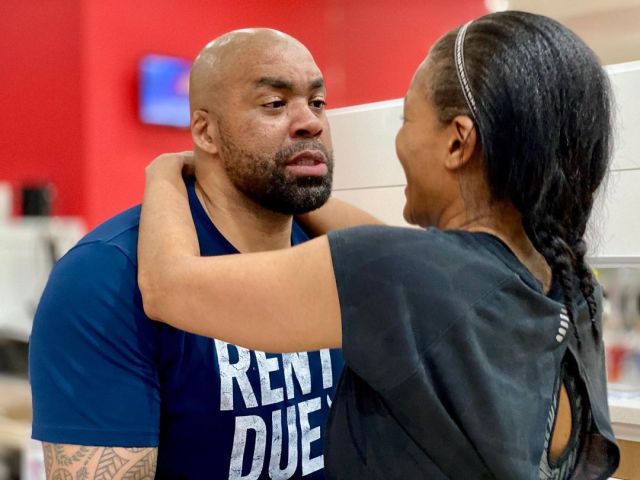 Media mogul Shona Ferguson has been placed under scrutiny on Twitter with regards to his casting. Social media users reckon that Shona Ferguson has an eye for alluring women only, in his productions.
The Ferguson Films head is responsible for a number of star studded productions, including their latest one The Kings Of Joburg. Not only did the cast consist of only the best in the industry, but had a lot of eye candies too. Especially the women.
Playing his wife is the voluptuous Buhle Samuels and playing his baby mother is American actress Terri J Vaughn. In the cast was also the beautiful Cindy Mahlangu, Thembi Seete and other extremely beautiful actresses.
Finally coming to the realisation of Shona's casting choices, a social media user wrote, "Shona Ferguson always makes sure that he gets the finest women to play his wife."
Agreeing with him were a number of users as well who pointed out that ever since Connie left Generations, she has not kissed a single man onscreen. Another wrote, "And he makes sure that he's actual wife is always a widow or not married."
And he makes sure that he's actual wife is always a widow or not married 😭 https://t.co/zKBPP0yxDV

— Im tired (@keeeeeaaaaa) May 2, 2021
Also, her character on the successful Kings Of Joburg was that of a mermaid who only made a few appearances. Here's how a few tweeps reacted.
Its payback for all those years of Karabo being a whore on Generations

— Rossini (@Gator_Da_Great) May 3, 2021
The way he killed Harriet's husband on the first episode thereby the Queen😭😭I knew that this man doesn't want anyone near his wife 😂

— Xoli (@NgwenyaXolisa) May 2, 2021
Omg I just realised this 😳
The last time I saw Connie kissing on screen was on Generations

— Mampho B (@mampho_b) May 2, 2021
Shona received a lot of flack for casting the same faces on his productions. Speaking to Tswalebs, he said the term open up the industry is very insulting to actors.
"The term "recycling actors" is very insulting to actors in our industry. Actors act. That's what they do for a living. Saying because they've been on 1 project they should be cast away and someone new must be cast is unfair. I have never cared for this particular phrase "open up the industry" because it's what we do every day of our lives.
"We give hundreds of actors work opportunities every single year, we give long term work to loyal hard-working actors and crew, so "Open Up the industry" is, unfortunately, a statement that is misused by bullies to tear others down. The number one rule to getting anything worthwhile done is to never get distracted by misinformed opinions. The industry IS open. You are just not doing enough to get the attention of casting directors. Complaining will never get any door open for you. Hard work and perseverance definitely will," explains Shona