Shocker: MaCele reveals one of Musa Mseleku's wives died
Shocker: MaCele reveals one of Musa Mseleku's wives died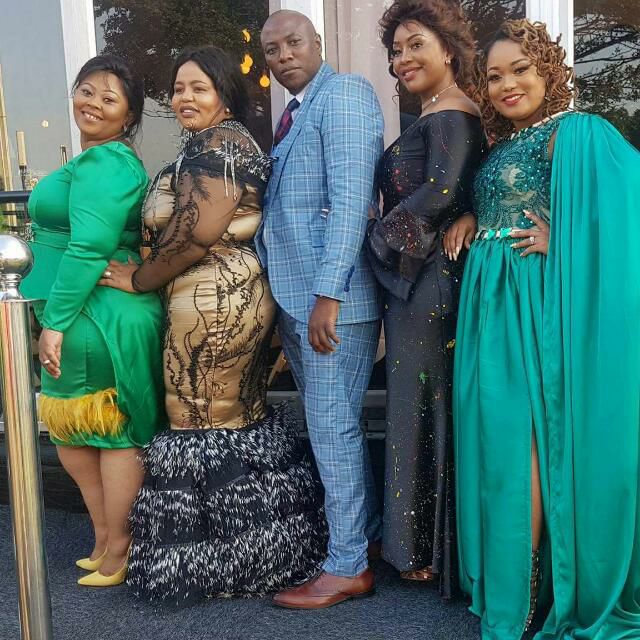 Polygamist Musa Mseleku's oldest wife MaCele has opened up about being in a polygamous marriage and the death of one of his wives shortly after they got married.
The reality star shared with a local publication that she dated Musa Mseleku for about two years before he popped the question.
MaCelealso adds that Musa jokingly brought up the idea of a second wife which she disapproved of after they got married.
She tells the magazine that she changed her mind when he told her that he wanted to have 20 children.
"Look, I love children but having four kids would be traumatic and this man was here talking about 20 kids."
MaCele says she allowed him to have kids with other women if he wanted to because there was no way she was having that many kids.
She then agreed to the second wife because she did not want the selfishness of not wanting lots of kids make other women be single mothers.
"It would mean he would impregnate them and leave."
She also revealed that the businessman's second wife died after a car accident. This means Musa Mseleku has actually married 5 women.
Musa's wife added that she did not want him to touch her after he married his late wife MaSaule.
"I am okay now, but in the beginning, I did not want him to touch me when he came to my house."
She now fully accepts their situation even though it was difficult in the beginning.
She told him that she would not be living in the same yard as his other wives and she moved out of the family home.
"I moved out before they got married. I knew that I would not be able to cope knowing that my husband was just next door at another wife's house and I could not be with him."