She's now a mom: Meet Asavela Mngqithi's firstborn baby [picture]
She's now a mom: Meet Asavela Mngqithi's firstborn baby [picture]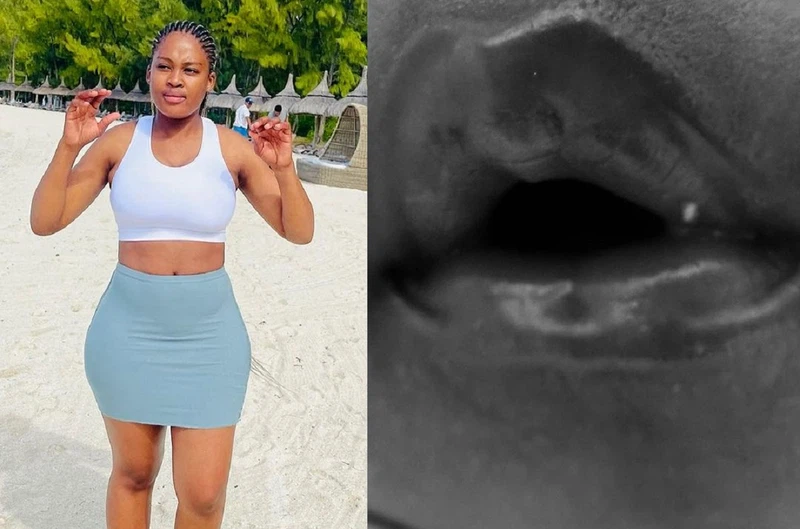 South African actress Asavela Mngqithi shared a half picture of her firstborn baby.
Asavela made all sorts of headlines a few months ago after she announced her pregnancy.
Many fans congratulated her; she had been having the best time of her life.
She posted pictures dancing funny dances with her pregnant tummy drawn. It was all interesting.
So quickly, Asavela took fans by surprise as she shared a half-shot of her baby.
Sharing the news on her Instagram, Asavela said she gave birth on 18 August 2023.
a couple of seconds later with her dad watching as they attended to her, My gyne closing me up played A thousand years by Christina Perri ,I bawled yho! a beautiful moment with my husband being here welcoming our daughter to the world! 🥹🤍

18/08 🥹

— Asavela Mqokiyana (@asamqokiyana) September 18, 2023
ASAVELA MNGQITHI'S JOURNEY TO HER FIRSTBORN BABY
When she announced her pregnancy a few months ago, Asavela spoke much about her husband.
She spoke at large of how much he showed her love and care and how much that made her pregnancy journey easier.
"To my husband, Every step of this pregnancy has been more straightforward because of how helpful and caring you are. I love you! 🥺🤍" she said.
A few weeks ago, she hinted that her baby was a girl, but most fans thought she did a scan.
It's now clear and surprising that she had her daughter a month ago.
MZANSI WELCOMES HER NEW BABY
After Asavela Mngqithi shared the half picture of her firstborn baby, fans welcomed the baby and congratulated her.
"PinPin yami le😍😍Piniza amantombazane may this one month bring CALMNESS,SLEEPY NIGHTS AND WONDERFUL OTHER MONTHS TO FOREVER MAMA NOPINIZA WAM 🤍AYIKHULE INTOMBI KATATAYO🥰🥰🎉🎉🎉🎉🎉"
"Aaa Pin Pin is here??❤️❤️❤️❤️ that was quick. Congratulations Mama🥳🥳🎂"
"Congratulations honey! ♥️🎉🎊 Blessings to you and your family!"
"Aww she shares a birthday with my daughter 🥰💕 congratulations"
"Welcome to the world your mom shares with us Ma Kheswa😍😍💕💕🎉🎉! We already love you so much ♥️"
"Congratulations she sharing her birthday with me😃Leo gang❤️"