She's not only a housewife: Murdah Bongz praises his wife DJ Zinhle [video]
She's not only a housewife: Murdah Bongz praises his wife DJ Zinhle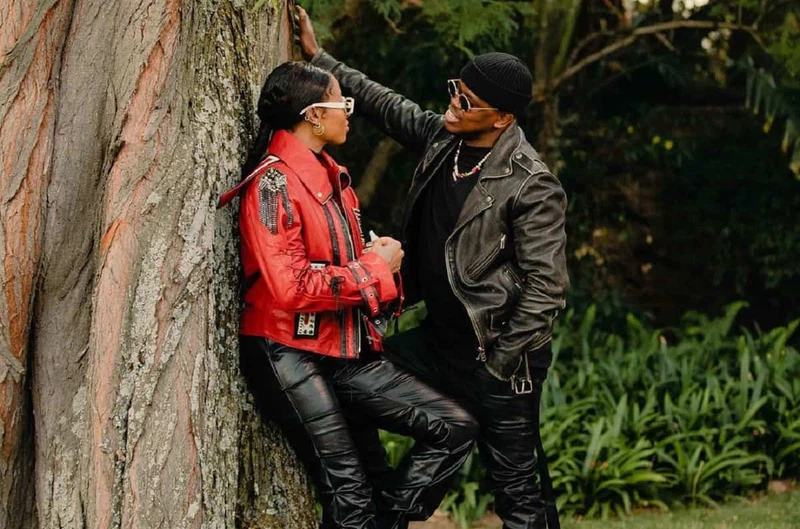 Following her contribution to his album, south African DJ Murdah Bongz praised his wife, DJ Zinhle.
Murdah Bongz released an Album named after his daughter Asante, and it's not hitting the streets.
It seemed Asante had impressed many fans nationwide, with legends like Abu Pule certifying it.
With all the excellent work and praises pilled on Murdah, the talented DJ has a few words for his wife.
ALSO READ: Chopping onions? Kairo Forbes' reply to Murdah Bongz birthday letter left fans in tears [pictures]
DJ Zinhle seemed to do more than just being a wonderful wife and workmate.
Sharing on his Instagram, Murdah praised DJ Zinhle, and she responded with so much love.
MURDAH BONGZ PRAISES HIS WIFE DJ ZINHLE
A few months ago, Murdah and Zinhle made several headlines with their marriage questioned by fans.
Many suggested that Murdah Bongz was not being man enough, but it seemed the couple had a loving relationship.
Sharing on his Instagram the visuals of his album, Asante II, Murdah showed his wife some love.
LÖVE and Support from my wife ❤️ MÖRDA – Resistance – (feat McKenzie) ASANTE II DROPS ON THE 29th of September 2023." he said.
MZANSI REACTS
After Murdah Bongz showed some love to his wife, DJ Zinhle, praising her, many cherished their relationship.
"Whatever #dj zinhle said on her prayer to have such a marriage… Ngith copy and Past Nkosi yam"
"Why am I imagining you spinning to the song 😂🔥🔥🔥"
"Latin Afro House house🎶…hehehe i dont know what to call it, but yiyo🙌"
"Setswana Ka bodese 😂😂😂😂😂👏👏👏Ke happy Ka the Latino move we will be dancing with 😂"
"The first Asante album was a heat,I'm sure this coming album will be a killer🔥"
"It's giving beach vibes, spring vibes, margarita, bright colours, happy people👏👏👏🙌🙌🔥🔥🔥🔥"