"She loved Robot Boii for a long time," Mother of teenager speaks about the Matric Dance
"She loved Robot Boii for a long time," Mother of teenager speaks about the Matric Dance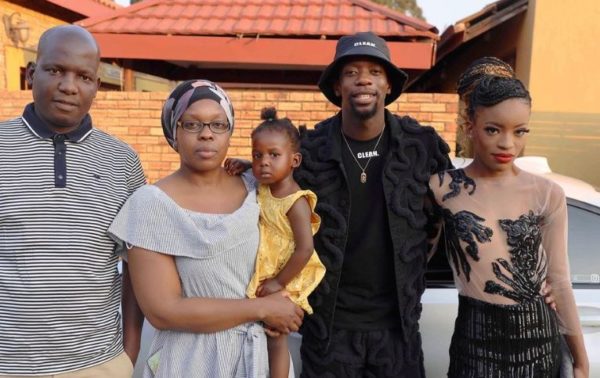 Nkele Mashaba speaks on why she chose Robot Boii to go for Matric Dance with her daughter, Lehlogonolo.
Speaking with TshishaLIVE, Nkele said it was an exciting day in their family as her daughter is a huge fan of the entertainer.
"She loved him for a very long time , she's spoken about him on a lot of occasions. Whatever has to do with Robot Boii, we all know in the house that we have to stop and pay attention. She's followed his life from his private and music career, that's how much she loves him, so I decided to step in and see how I could make it possible for her to see her role model. "
On Instagram, Robot broke the news of the Matric Dance with photos and screenshots of the messages from the mother.
"I am the mother to a 17-year-old girl in matric. She is being bullied because she doesn't have a matric dance date and has pimples. She is a big fan of yours. I was hoping you would consider being her matric dance date," she wrote.
The mother said she helped her daughter deal with bullying in school; she also urged parents to relate well with their children so they can be comfortable to speak with them.
"I've helped her deal with it, that there will always be people who will try bring you down. At some point our children should learn to be strong even if it's not easy and teach them to talk and open up to their loved ones.