Shauwn Mkhize: South Africa's multifaceted media maven
Shauwn Mkhize: South Africa's multifaceted media maven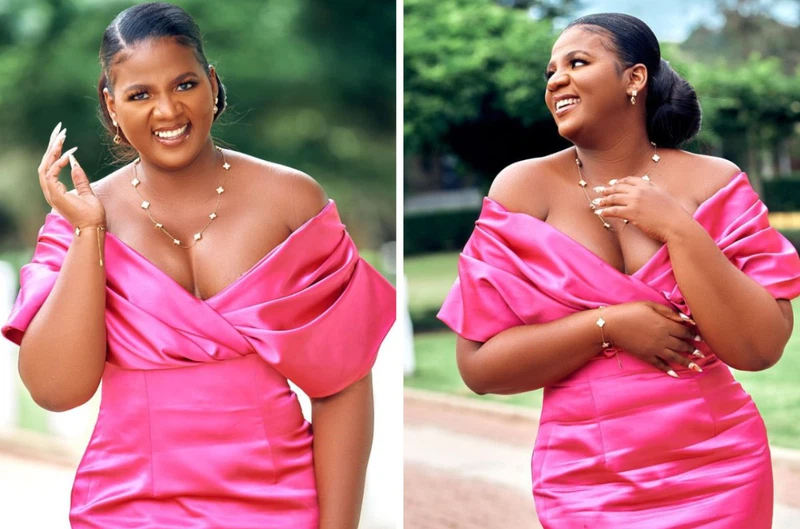 SA celebrity Shauwn Mkhize has been making headlines primarily because of her lavish life. She is often seen driving luxurious cars worth millions of rands, travelling and living in a beautiful mansion. In fact, she is among the wealthiest celebrity personas in South Africa. So, who is she?
Shauwn Mkhize, alias, Dr Shauwn Mkhize or Mam'Mkhize is a South African socialite, TV personality, businesswoman and philanthropist. She is famous for her Mzansi Magic television reality series, Kwa Mam'Mkhize.
SHAUWN MKHIZE'S PROFILE SUMMARY
Full name Dr Shauwn Mkhize
Nickname Mam'Mkhize
Gender Female
Date of birth 6 April 1976
Place of birth Umbumbulu, KwaZulu-Natal
Age 45 years (At the time of this publishing)
Zodiac sign Aries
Nationality South African
Hair colour Black
Eye colour Black
Father MkhizeMkhize
Mother Florence Mkhize
Sexual orientation Heterosexual
Relationship status Divorced
Spouse Sbu Mpisane (2001-2019)
Occupation Socialite, TV personality, businesswoman and philanthropist
Social media accounts Instagram X
BACKGROUND AND AGE
The popular socialite was born on 6 April 1976 in Umbumbulu, KwaZulu-Natal. As of this writing, Mam'Mkhize's age is 45 years and her star sign is Aries.
According to Sunday World, Mkhize grew up in Umbumbulu, KwaZulu-Natal. Additionally, her parents, Mkhize and Florence Mkhize were ANC activists during white apartheid rule.
EDUCATION
Mam'Mkhize obtained a Diploma in Accounting from ML Sultan Technikon, which is now known as Durban University of Technology. In 2021, IOL reported that she was granted an honourary Doctorate in Philosophy by the Good Shepherd College of Religion, Culture and Training.
CAREER
As per Ubetoo, MaMkhize reportedly began her career decades ago. In the early 2000s, she founded Zikhulise Group, which was the parent company of multiple small businesses. Furthermore, the company group comprises Zikhulise Auto Restorers, Inyanaga Security Services, and Zikhulise Cleaning Maintenance and Transport (ZCMT).
In 2019, Mamkhize became the president of the Royal AM football club, previously known as Real Kings, which her son currently manages.
Also, the businesswoman appeared in her own reality TV show, Kwa Mam'Mkhize, which aired on DSTV channel Mzansi Magic. In 2021, she debuted on SABC1's prime-time telenovela Uzalo with her kids.
PERSONAL LIFE
Mamkhize was married to former Metro police and businessman, Sbu Mpisane. The pair wedded in 2001 and called it quits in 2018 after Sbu allegedly cheated on her. All this, she shares in her book, Mamkhize: My World, My Rules.
I honestly believed we had a great marriage despite occasional turbulences. Even when we celebrated that epic 10th anniversary of our marriage in 2011, I still believed I was joyful in my marriage. That's the reason it took me 25 years to realise there was only one benefactor and one beneficiary in this imagined romance. He was the one lavished with all the love to his heart's content,"
They had a son called Andile Mpisane, a professional footballer for the RoyalAM FC, born on 12 March 2001. Additionally, Mamkhize is also stepmother to Sbahle Mpisane, a fitness guru and socialite.
SOCIAL MEDIA PRESENCE
With over 3 million followers on Instagram and 62,000 on Twitter, Shauwn Mkhize's social media presence is undeniably influential. Her posts prominently feature a lavish lifestyle, characterized by frequent appearances in high-end cars like Ferrari, Rolls-Royce, Bentley, Lamborghini, BMW, and Mercedes-Benz. Additionally, her love for travel is evident, as she shares glamorous adventures in countries including the UK, Dubai, the US, and the Maldives.
Shauwn Mkhize undoubtedly stands as a multifaceted and influential figure. Beyond her glamorous image, she actively engages in philanthropic endeavours, showcasing her commitment to making a positive impact.