Shauwn Mkhize (MaMkhize) speaks on joining The Real Housewives of Durban
Shauwn Mkhize (MaMkhize) speaks on joining The Real Housewives of Durban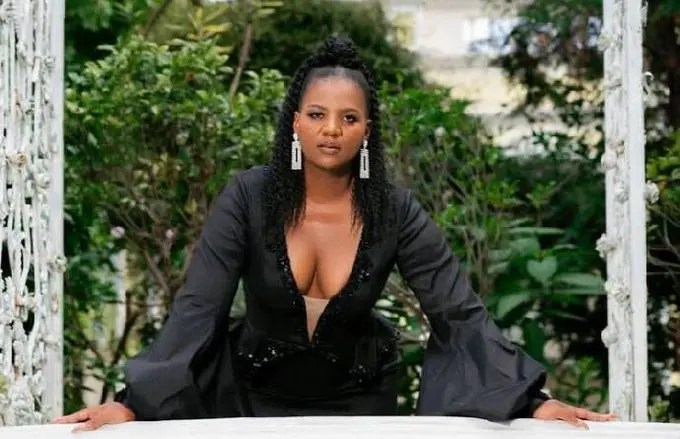 Shauwn Mkhize certainly has a glamorous life, showcasing all the lavish things that money can buy. You know what else showcases rich women living lavish lifestyles? The Real Housewives of Durban, which fans have been calling for her to join. Now, she finally responds to those calls.
The fan favourite reality show returned with a bang for its second season. And as fans happily received the news of its return, they also had some big ideas for other ladies they would like to see as part of the cast. One of the names that was floated multiple times was MamMkhize's.
A fan recently tagged her, saying they were excited to finally see her on the show. For some reason, rumours have been doing the rounds that she is joining the cast. But she responded swiftly to those rumours, in a post on her Instagram stories. She stated categorically that she is not joining them, and that is that.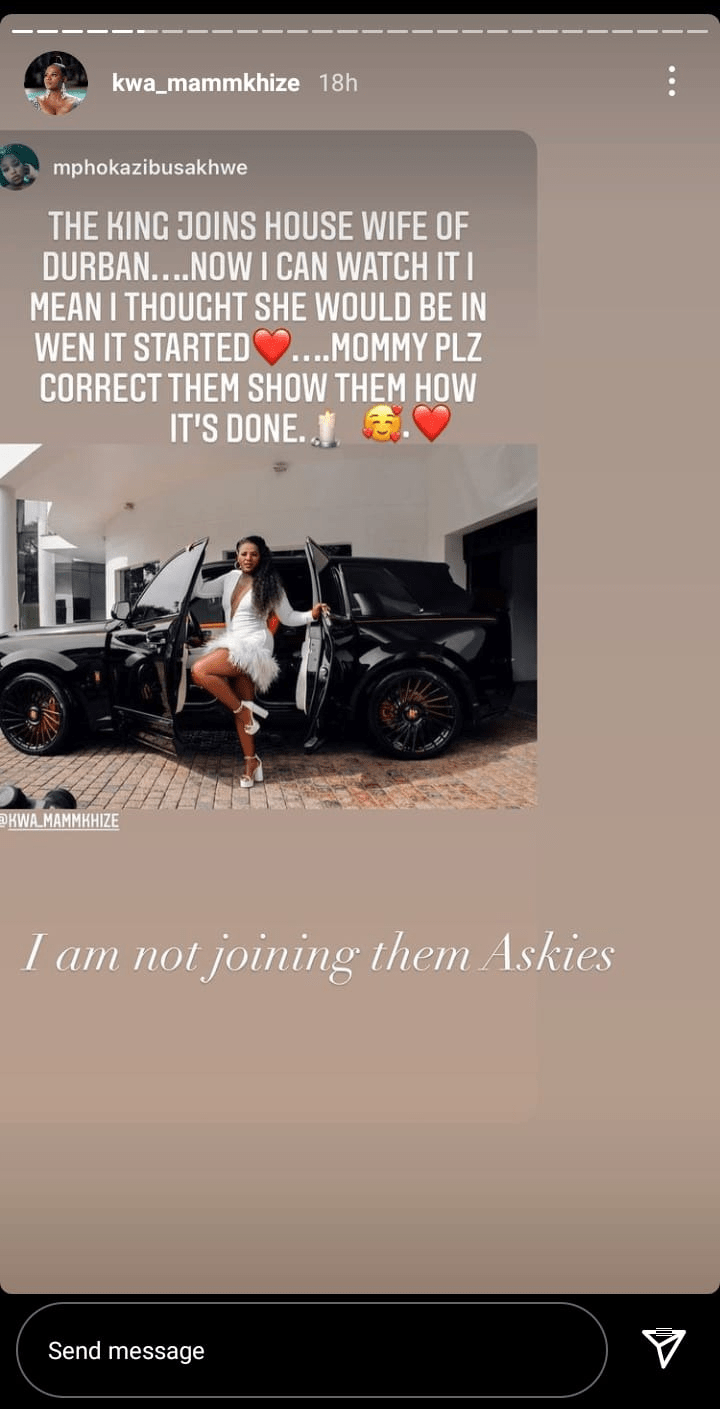 It is interesting how fast rumours can spread and sound like the truth, isn't it? This is also a testament of how much influence fans sometimes have over the direction that shows take, and had MamMkhize not caught that post when she did, it would have erupted in a wildfire, perhaps ending with her actually joining the show. Who knows?
Fans of RHOD have felt for a while that the cast is incomplete somehow. While the ladies are doing an amazing job on the show, there is still a wide sentiment that there are more rich powerful women whose presence on the show would make it particularly spicy.
MamMkhize, as we have seen, is one of the top contenders, which is for obvious reasons. Another one is Gqom star Babes Wodumo. A few weeks back, when the show announced its return, fans even started a petition to get her to join. They feel like her personality is very much needed, as she is sure to clash with a few others, and it would be interesting to see an interaction between Babes and Shauwn, in such a high pressure environment.
But others wondered whether Babes is rich and classy enough to be on RHOD. Her career is no longer at its peak as it was a few years back, so some feel like she may not be able to compete with the likes of Londie London. Her regular infamous social media outbursts also make some feel like she is simply not classy enough. Ouch!