Shauwn Mkhize Exposed, She Helped Zola 7 For Clout
Shauwn Mkhize Exposed, She Helped Zola 7 For Clout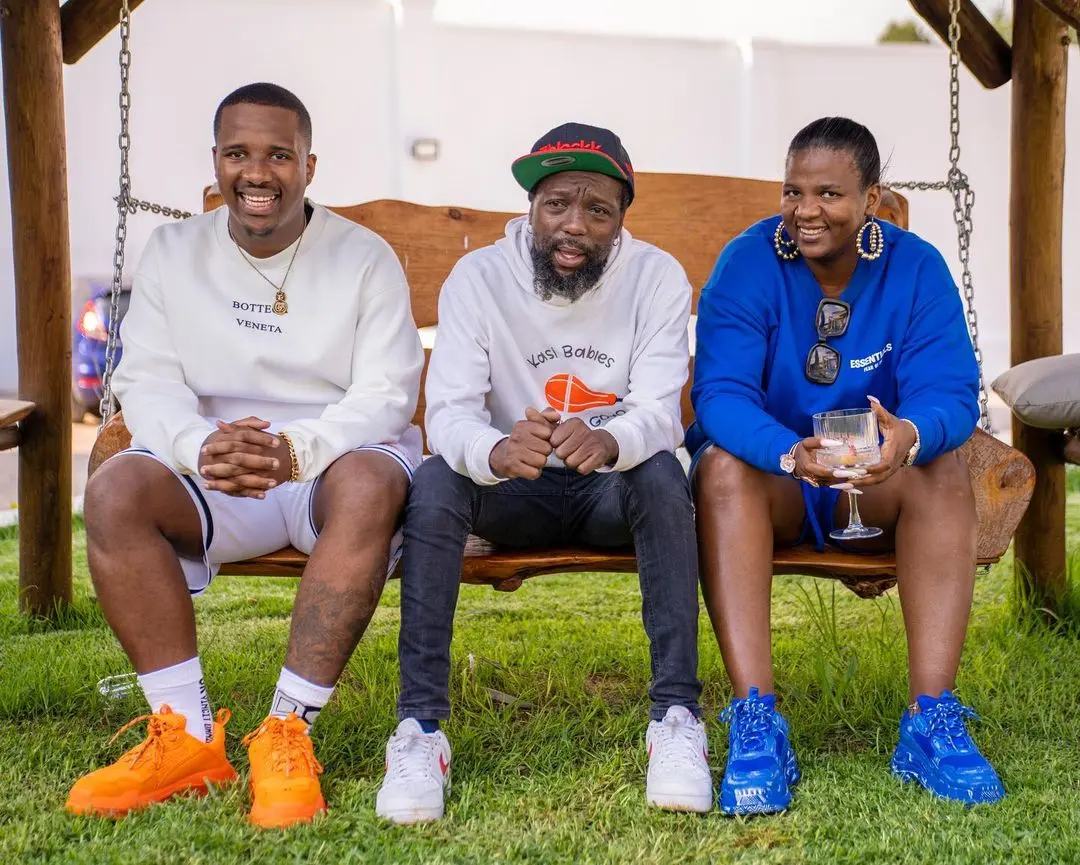 In the words of American rappers Offset and his wife Cardi B, they do anything for clout! This is what Mzansi and a few celebrities think about this whole Zola 7 issue, which has turned into PR campaigns by your favourite ZAlebs.
Now, a helping hand goes a long way, we know that. Zola 7 has been living with Epilepsy which has apparently affected his quality of life for some time now. The man even got into a car accident because of it and admitted that he had the fear of driving cars afterwards.
For some time now, people have been speculating that he is not doing well and that his health is deteriorating. But, for months, he and his PR team have been denying such claims saying that he is taking his medication accordingly.
The issue died down and not much hype was created. It wasn't until so many celebrity deaths hit the country that a popular Twitter catfish account said people should celebrate Zola 7 while he can still smell his flowers.
Nota Baloyi also played a part in diverting the attention back to Zola 7 by claiming he cannot take care of himself as well as his 7 children.
Again, his team debunked those claims and said Zola is fine. But as time went on, Zola said he is open to receiving help from people and then shared his bank account details.
After that, Shauwn Mkhize and her son Andile Mpisane documented their time with Zola and even let him drive her Bentley.
This warmed many people's hearts and applauded Shauwn for taking some time out from her day to show Zola some love. BUT, some are not easily fooled. No, weren't not talking about Sithelo Shozi, the mother of her grandchildren, we are talking about other tweeps who dug out Zola's old Instagram posts asking Shauwn Mkhize for help.
Zola wanted the likes of Shauwn Mkhize to help him continue his career in television, saying Zola will continue with or without TV. He tagged her as well as Khanyi Mbau, Evodia Mogase and her daughter Mercy Mogase.
Now this cry for help was sent out on January 29, last year. A tweep, @Kamogelo_MN shared receipts and in the comments section, you can see Shauwn only responded to Zola's plea a year and a few months later, i.e. two days ago!
Z*la 7 reached out to Mam🔑s on the 29th of Jan 2021 and she literally only responded a day ago telling him to check his dms💀

O boletse R Sthelly a re "fake facade" shame 😭😭😭😭

— The Godmother (@Kamogelo_MN) March 11, 2022
Whatever MaMkhize's intentions were, which we assume are good, tweeps are certain she is trying to ride the clout wave.
During her time with Zola, Mkhize shared a few words of encouragement to Zola and said he has done so much for the community and people, that she sees herself in him. "Zola said he always wanted to drive a Bentley so I'm still giving him love while he's kidnapped. I'm still giving him love. I'm going to still give him love while he still kidnapped.
"So we are going to take one small drive in the Bentley you understand me? #ShowZolaLove," said Mamkhize. "Guys I've been telling him today that he is such a solid rock. He always thinks about other people and forgets about himself. It's time we make him our problem rather than him making all of us his problem."
"I'm commanding all of you to show Zola love. Guys this is me sitting with Zola and commanding the whole country to show Zola love. I don't want you one day to show Zola love when he is no longer here."