Sfiso Ncwane told me he made a mistake by marrying Ayanda – Baby mama Nonku Williams pulls a shocker
Sfiso Ncwane told me he made a mistake by marrying Ayanda – Baby mama Nonku Williams pulls a shocker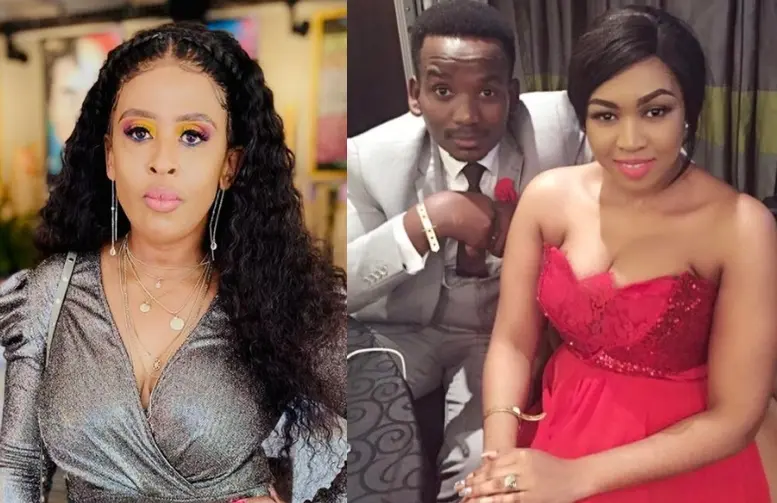 Baby mama Nonku Williams has received major social media backlash after dropping a bombshell about Ayanda and Sfiso Ncwane's marriage.
The first season of hit reality show The Real Housewives Of Durban (RHOD) started on a high note after Nonku revealed that her daughter Nothile, was the late Sfiso Ncwane's daughter. It turned out that Ayanda knew about Nothile and Nonku but she had never met them.
In the first season of the show, Ayanda and Nonku attempted to start a relationship for the sake of their children, but it ended on a sour note when Nonku's family asked Ayanda to pay Sifiso's damages.
Now that Ayanda had left the franchise many were hoping that Nonku would stop mentioning her name or the Sfiso's saga. In the latest episode of the show, Nonku was asked why she left her daughter's damages for so long.
Responding to the question she explained that she got married after they broke up with Sfiso's and the late musician tried to reach out to her but she was not having it. She made some wild revelations that Sfiso allegedly told her that he made a mistake by marrying Ayanda.
"I didn't wanna share this. He told me that he made a mistake by marrying Ayanda. She further said Sfiso said, "I want you, I wanna get back together with you."
LaConco slammed for gloating about this saying that some men tell lies to get back with some women . She was also angry at her for mentioning Ayanda's name again when she was not present.
Tweeps have reacted to this:
Did Nonku honestly believe Sfiso when he said "he made a mistake about marrying Ayanda"? 🙄🙄. How gullible, every cheating married man will say everything you want to hear 😒😒 #RHODurban

— Sanele Mkhize (@Sanele_Nathi) March 18, 2022
I get LaC though, Nonku didn't have to go so into detail regarding Ayanda and Sfiso with Ayanda not being there🥴 but at the same time LaC should practice what she preaches regarding speaking about someone who's not in their presence #RHODurban

— Mam'K  (@kgware_paballo) March 18, 2022
I honestly do not like her and Nonku for that matter. What she said about Sifiso publicly got to me. Like? What kind of human being are you?

— JayZee (@Jabulee4) March 18, 2022