Serious letter to Kaya FM over Dineo Ranaka bullying Sol Phenduka at work
Serious letter to Kaya FM over Dineo Ranaka bullying Sol Phenduka at work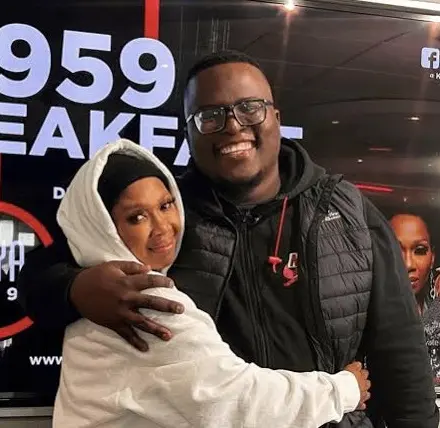 A concerned listener of Kaya 959 wrote to the station, to air out their disapproval over how little air time Sol Phenduka is getting. He co-hosts a breakfast show with Dineo Ranaka, called Kaya959 Breakfast but they have been trending for the wrong reasons.
People from all over have been dragging Dineo Ranaka for trying to outshine Sol Phenduka. Clips from their interviews with the likes of Connie Ferguson and Somizi Mhlongo went viral, but people saw the way Dineo wants to overtake Sol by speaking more than him.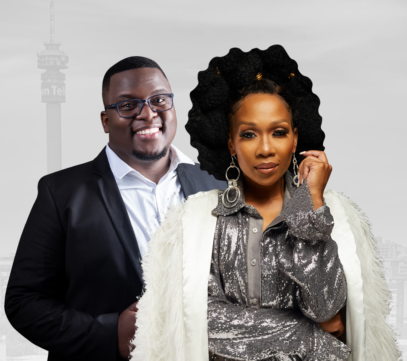 Others pointed out how Sol was sent on an errand by Dineo while the show was on and how he has to raise his hand so he can get Dineo's permission to talk.
In the letter, listeners label Dineo toxic, "We write to you as listeners of Kaya 959 to express our concerns as we have been frequently observing and listening to the unacceptable and toxic behaviour of Dineo Ranaka."
The letter continues by saying listeners cannot get to enjoy Sol's talent as a broadcaster because of "the continuous outbursts and constant interruptions by Dineo."
The fan then writes, "Even if it's your first time listening to Dineo and Sol on the show, one can simply stipulate who's trying to outsmart or overpower the other one.
"All the time Sol speaks, he's been cut off. That's very disrespectful and such toxic behaviour will not by any means be accepted on this immaculate platform that Sol is adding major value on," the letter continues.
The listener is not in any way bashing Dineo or trying to get her canceled, but this is just merely constructive criticism.
"Dineo Ranaka is great and we are not here to cancel nor bash her, we also appreciate her skills. But most of us are there because of Sol, therefore as much as we are there for him, we want to hear Sol Phenduka equally as Dineo speaks on the radio. All we are asking is more airtime to converse on the show with us listeners without Dineo taking the spotlight and invading whenever Sol speaks," the letter continues.
Read the full letter here:
An open letter to @KayaON959 by one of the listeners of the 959 Breakfast Show.

The concerned listener starts by addressing the unacceptable and toxic behavior by Dineo Ranaka towards Sol Phenduka.

The listener further calls out Dineo Ranaka for bullying and belittling Sol. pic.twitter.com/HmWG420PPy

— Musa Khawula (@MusaKhawula) August 2, 2022
Today, listeners are impressed that they heard their cries as there is more balance and flow in the studio. Sol Phenduka, Dineo and Kaya 959 have all been trending the entire day and even today.
Thanks to Kaya FM, Dineo Ranaka and Sol Phenduka for sorting that mess out.

Now there is a perfect flow in the studio. #kayafm959

— MR PANACHE🇿🇦 (@MrPanache) August 3, 2022
Dineo Ranaka and Sol Phenduka Combination doesn't work.
Sol deserves better.

— Tsholedi Malope (@TuladiesAfrika) July 26, 2022
Sol Phenduka caused Slik Talk to come out again. "Sol Phenduka is not baby number 4" – Slik Talk. He came for Dineo Ranaka. To be honest I never liked that woman. Don't forget she wanted to get Sol Phenduka away from Mac G podcast. She never liked him. Chillers know this. pic.twitter.com/NIdYt0mhML

— TaDrip (@TaDripRSA) August 3, 2022
Dineo Ranaka marriage lasted 4 months because she couldn't listen to a man

What make y'all think she will listen to Sol Phenduka.

— ChrisExcel (@ChrisExcel102) August 2, 2022
Sol Phenduka, Traffic reporter on Khaya 95.9,Podcaster and a phenomenal all round seasoned edgy , funny and intelligent broadcaster.We love him🙌🏼♥️🙏🏼🎧 pic.twitter.com/h1VPc5gM4z

— Charlieafrikka (@JohnsonAwalle) August 2, 2022
Sol Phenduka bringing up the issue toxic baby mamas on Kaya Fm right next to Dineo Ranaka 😂😂😂😂😂🙆🏾‍♂️
Sol is wild 😂😂😂😂 pic.twitter.com/0HdIwV1By1

— Truthteller (@Truthte83602973) August 3, 2022