Serial cheater Tristan Thompson apologises to Khloé Kardashian
Serial cheater Tristan Thompson apologises to Khloé Kardashian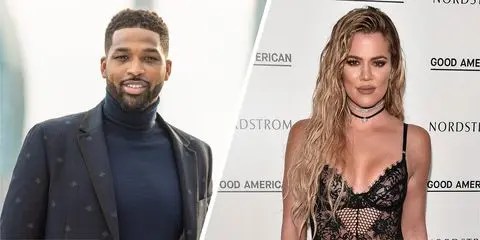 While most people will be starting the new year motivated and ready to conquer, Khloé Kardashian starts it with confirmation that her ex and father of her child Tristan Thompson fathered a child with another woman.
This week Tristan confirmed that he had fathered a child with Maralee Nichols. The NBA star also apologised to Khloé.
Today, paternity test rest results reveal that I fathered a child with Maralee Nichols," Tristan wrote in a statement posted to his Instagram Stories. "I take full responsibility for my actions. Now that paternity has been established I look forward to amicably raising our son. I sincerely apologise to everyone I've hurt or disappointed throughout this ordeal both publicly and privately.
According to "People", Tristan claimed in court papers that he only communicated with Maralee via Snapchat, the photo messaging app that automatically deletes messages after they're read, and repeatedly asserted that his relationship with Maralee was "based on s.e.x only".