Senzo Meyiwa's family speaks on stars' documentary
Senzo Meyiwa's family speaks on stars' documentary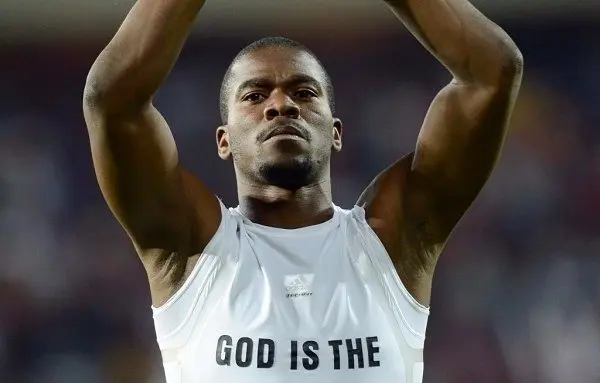 "The documentary is about Senzo's life – from childhood till death," said Ntombifuthi Meyiwa. "But the main focus of the series is to bring Senzo's killers to book!" Senzo Meyiwa's mum has agreed to a documentary about the late soccer star's life for a very solid reason.
The family and friends of Senzo have poured their hearts out on the upcoming Netflix five-part documentary, titled Senzo: Murder of a Soccer Star. Ntombifuthi said Netflix approached her and promised a lump sum of money.
"I needed the money and I agreed to do it, but we hope the series will finally see the killers being brought to justice for Senzo's murder," she said. She added that she started filming with Netflix in 2019. A number of neighbours and family members were also interviewed. And since she signed a confidentiality clause, she could not disclose all details.
"In the documentary, I explain how Senzo's death affected my husband, Sam's health, and how it eventually led to his death."I also explain how it is currently affecting my health and has put the family back in poverty," said Ntombifuthi.
She said life is now hard for them because Senzo was the breadwinner. "Now that he's gone, we largely depend on donations from private organisations. The whole ordeal is still overwhelming."
Senzo's daughter, Namhla, said: "I am happy with the documentary and hope it will finally bring justice. I hope the public will get to see how difficult my life has been after my father's death."
She said she was grateful to former referee Andile "Ace" Ngcobo and the Red Ants for helping her financially. A number of people, including self-published author Soweto Mandlanzi, Zamokwakhe Nzama, sportsman Robert Marawa, Minister Fikile Mbalula and former Hawks head Shadrack Sibiya, were expected to appear.
Soweto said: "I was approached by Netflix. Our interview was based on the fact that I had written the book Decoding 666_9 The inexplicable Life of Senzo Meyiwa, and interviewed a number of his friends.
"I've given them whatever I could but I feel that I still need to do my own documentary to cover all angles." Zamokwakhe said: "I dated Senzo's former girlfriend, Kelly Khumalo, so Netflix wanted to know if she has a violent nature and I told the truth. The public will recall that I was attacked by Kelly at a Durban hotel, an incident that was widely reported."
Senzo was gunned down at Kelly's mother's home in 2014 in Vosloorus, Ekurhuleni. It was reported that Kelly and her sister, Zandie Khumalo-Gumede, were in the house at the time. However, they are not in the documentary.
Zandie's manager and husband Mhlo Gumede said: "I am aware of the docu-series and I can confirm that Zandie is not part of it. She was never approached and I hope it does not insinuate anything."
He said if the documentary was about Senzo's murder, then those who were present should have been interviewed.
Bongani Gxekwa from Netflix confirmed that Zandie and Kelly were not included. "Unfortunately, I'm not at liberty to give much detail," he said.