Senzo Meyiwa was alive and gasping when we took him to the hospital #SenzoMeyiwatrial
Senzo Meyiwa was alive and gasping when we took him to the hospital #SenzoMeyiwatrial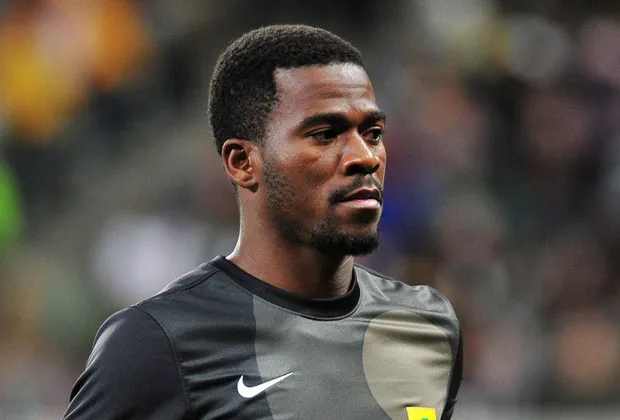 Former Orlando Pirates goalkeeper, Senzo Meyiwa, was still alive and gasping when he was carried into the car and was driven to the Botshelong Hospital not too far from Kelly Khumalo's home in Vosloorus. He was able to keep his hand up when his friend Mthokozisi Thwala left it on their way to the hospital, while his gasping gradually went down. However, he could longer keep his hand up as it just dropped when Thwala left it when they got to the emergency section of the hospital.
This came at the North Gauteng High Court in Pretoria on Wednesday morning where Thwala has been giving testimony on what happened the night the former Bafana Bafana skipper was shot and killed.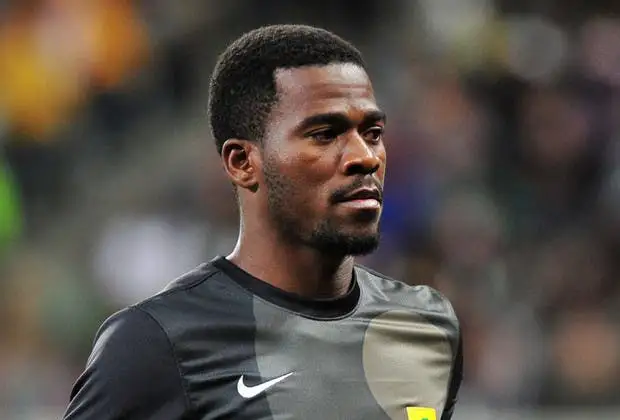 Thwala has told the court that he sat in the back seat of the car with Meyiwa's body on his lap and his head on Tumelo Madlala and his feet on Zandi Khumalo while Kelly Khumalo drove to the hospital, he kept talking to Meyiwa telling him to think of kids. Thwala says Meyiwa no longer responded "much" when they got to the hospital. When you say he was no longer responding much, all the while, were there instance where he was responding?" asked Judge Tshifhiwa Maumela.
"Not that he was responding by saying things, but you can tell when someone is gasping, his eyes still open. I could also leave his hand and he could keep it up. But when we got to the emergency, when I left his hand, it would just go down," says Thwala.
Thwala, who played amateur football with Meyiwa and is the son of former Kaizer Eleven football player, Themba Tizzah Thwala, earlier told the court that he ran out of the house after a shot was fired.
On his way, out through the kitchen door he met Meyiwa who was going the other way towards the sitting room.
Thwala says once he was outside he might have heard a second shot before he noticed the second intruder chasing after him. He has told the court that he ran out of the yard and jumped the gate on the house next door.
When he jumped back into Kelly Khumalo's home with the neighbours, he says, he went inside the house where he noticed Meyiwa lying on the floor in the sitting room.
"After that I went to him and I pulled the t-shirt up and I noticed the bullet had hit him here (pointing to the chest area). I could see a hole. From there, I remember somebody gave us a towel. I don't know if it was Tumelo," says Thwala.
He has explained that before he got to Meyiwa in the sitting room he had helped Madlala out of the bedroom he had run into after the shot was fired.
"I could hear someone banging on the door and when I enquired I heard Tumelo saying 'Mthoko, it's me. Please open for me.' But when I tried to open the door, I couldn't. Then they gave me a spoon to use to open for him. It was either Zandi or her mother."
Malesela Teffo has just arrived in court. He says he will be holding a media briefing later today to "clarify issues of bribery to the Meyiwa family" and reveal the sensitive information he wanted to reveal in the chambers yesterday. #SABCNews #SenzoMeyiwatrial pic.twitter.com/hSpOcz1KHJ

— Sipho King K Kekana (@KingKAzania) May 3, 2023
The post-tea break session focused on events that took place at the hospital, the identity parade and the drawing of the identikit.
In 2020, Muzi Sibiya, Bongani Sandiso Ntanzi, Mthobisi Prince Mncube, Mthokoziseni Ziphozonnke Maphisa, and Fisokuhle Ntuli were charged with Meyiwa's murder, attempted murder of other witnesses, robbery with aggravating circumstances, unlawful possession of a firearm, and possession of ammunition. They have pleaded not guilty to the charges.
It is the state's case that on the night of 26 October 2014, two intruders allegedly stormed into Kelly Khumalo's mother, Gladness' house in Vosloorus where Meyiwa, Madlala, Gladness, Kelly, Zandi Khumalo, Longwe Twala, and Mthokozisi Thwala were sitting in the lounge watching TV. The alleged first intruder, who was short, had a hat on, had dreadlocks, and armed with a gun, is said to have demanded cellphones and money. This was moments before he was pushed over by Longwe Twala as he (Longwe) ran out of the house just before a commotion ensued in the house in the presence of the second alleged intruder, before a shot that killed Meyiwa went off.