Senzo Meyiwa trial: Witness explains how one of the accused was linked to the soccer star's murder
Senzo Meyiwa trial: Witness explains how one of the accused was linked to the soccer star's murder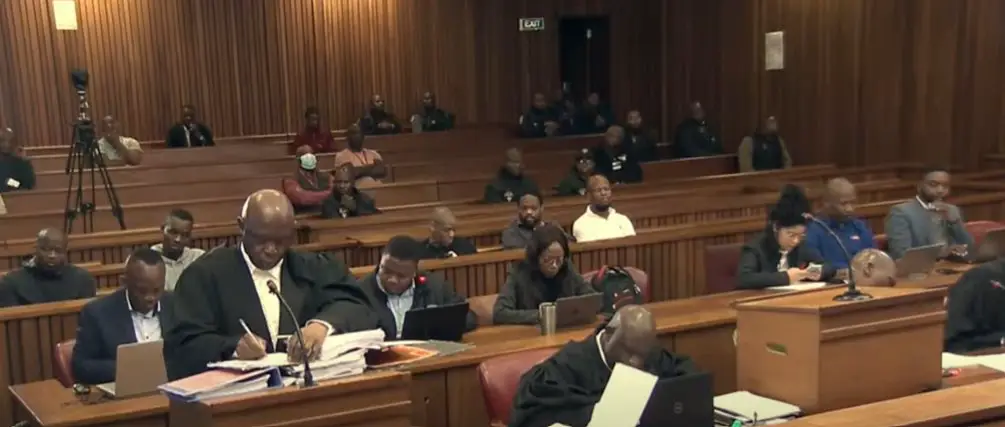 The Senzo Meyiwa murder trial resumed on Monday with a new witness, as proceedings entered a fifth week since starting from scratch.
Police officer Mandla Masondo was the latest witness to take the stand.
He was behind the 2015 arrest of one of the men now on trial for the murder of the Bafana Bafana captain during an apparent robbery in Vosloorus in 2014.
Masondo said that Mthobisi Mncube – accused number 3 – was arrested for the unlawful possession of arms and ammunition in a separate matter.
This was before he was even tied to the Meyiwa murder.
Photos and call records from the cellphone bagged as evidence in the Cleveland arrest were used as exhibits in the ongoing Meyiwa trial.
Masondo explained his request for the cellphone data during the investigations into the Cleveland case.
"I requested phonebook, info, contacts and images. On top of the form is the IMEI number and cellphone number. The make and model of the phone is a Samsung model GTE 2220. The reason for cellphone downloading was to place the suspect on the scene and to get his accomplice."