SCREENSHOTS: Masechaba Khumalo exposed for lying about Jub Jub raping her
SCREENSHOTS: Masechaba Khumalo exposed for lying about Jub Jub raping her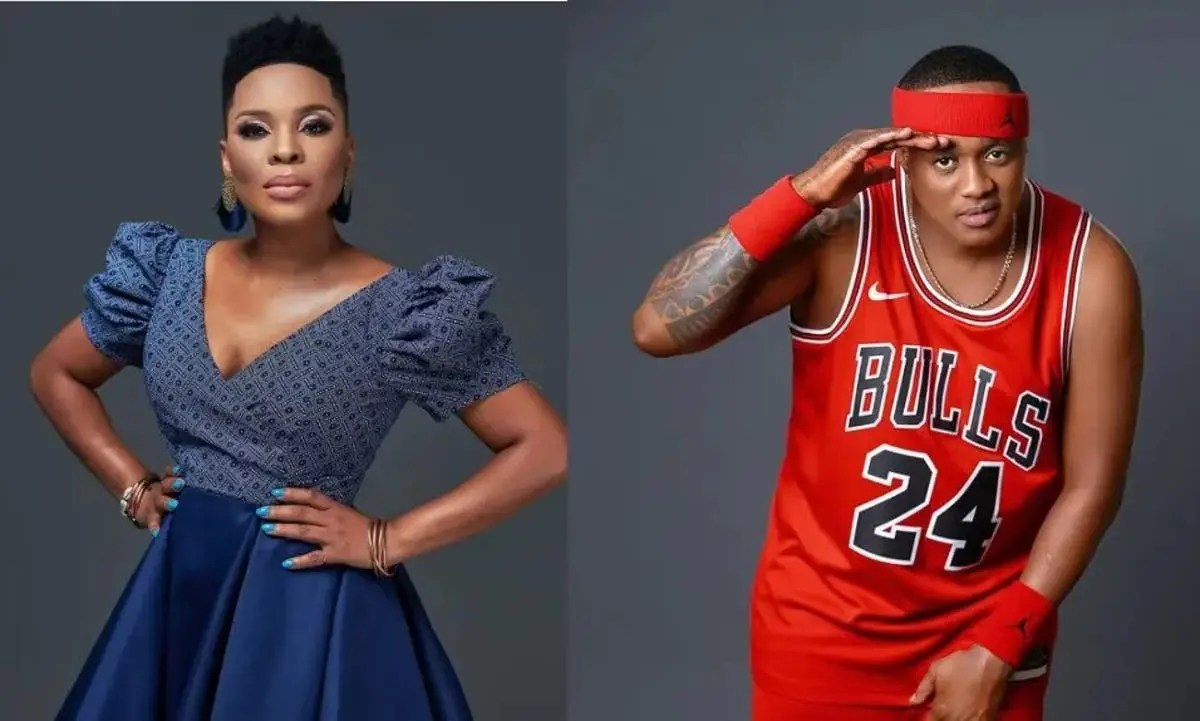 After making a video exposing ex-lover Jub Jub, Amanda reached out to other victims of who suffered at the hands of this man to come out and report him. There has been a number of women who sent her messages, however, there are others who made it public.
Going to that MacG interview was not such a great move for him. Everything has been falling apart since the interview. The man had just regained popularity after serving time in prison for killing children in a drug race.
Masechaba Khumalo, who has stepped away from the limelight, and is now a spokesperson to the Minister of Department of Sports, Arts and Culture, has too stepped forward and says she too was r@ped by Jub Jub. She tweeted that, just like Amanda, she too was still a vlrgin, and he r@ped her in his mother's house.
However, some have come forward on twitter, and they are saying they don't believe Masechaba's r@pe story. They say this is because she is saying Jub Jub r@ped her when she was still vlrgin, whereas she has previously came out before saying her step father r@ped her when she was 9 years old. Check screenshots below:
Quick Question How many virginity does Masechaba Khumalo have ???

Raped for 2 #SleepmastersMoment Jub Jub Masechaba Mama Jackie Speedy Somizi Amanda du pont pic.twitter.com/K7M7yCnYbf

— #KingBebe 🖤💚💛👑 (@KingMntungwa) December 3, 2021
Quick Question How many virginity does Masechaba Khumalo have ???

Raped for 2 #SleepmastersMoment Jub Jub Masechaba Mama Jackie Speedy Somizi Amanda du pont pic.twitter.com/K7M7yCnYbf

— #KingBebe 🖤💚💛👑 (@KingMntungwa) December 3, 2021
Quick Question How many virginity does Masechaba Khumalo have ???

Raped for 2 #SleepmastersMoment Jub Jub Masechaba Mama Jackie Speedy Somizi Amanda du pont pic.twitter.com/K7M7yCnYbf

— #KingBebe 🖤💚💛👑 (@KingMntungwa) December 3, 2021
Quick Question How many virginity does Masechaba Khumalo have ???

Raped for 2 #SleepmastersMoment Jub Jub Masechaba Mama Jackie Speedy Somizi Amanda du pont pic.twitter.com/K7M7yCnYbf

— #KingBebe 🖤💚💛👑 (@KingMntungwa) December 3, 2021