Where Riky Rick met his wife Bianca Naidoo
Where Riky Rick met his wife Bianca Naidoo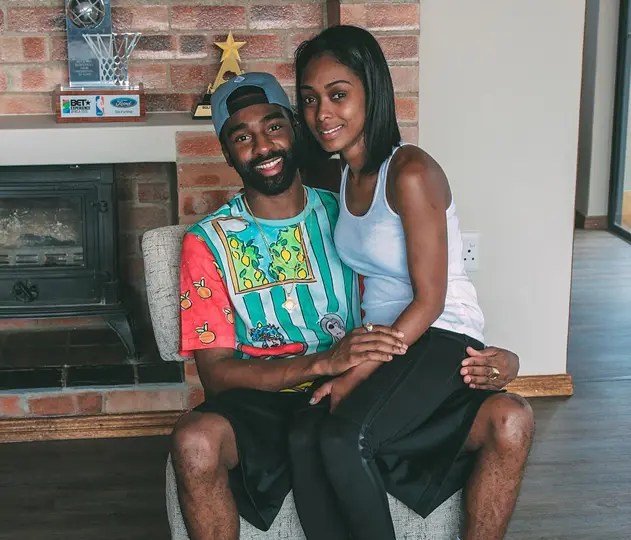 A previous interview with late South African rapper and hip-hop artist Riky Rick revealed how he met his wife Bianca Naidoo.
Riky Rick's family confirmed his death on 23 February which was rumoured to have been suicide. The rapper is known to have suffered with depression. Since his death, many were interested in his wife, Bianca Naidoo.
So, how did Riky Rick meet Bianca? The pair met at a restaurant in Sandton, Gauteng. Bianca had a child from a previous relationship named Jordan which Riky Rick stepped up as a father for. The pair welcomed their son Maik together in 2014.
"When I met Bianca, and subsequently Jordan, I became more serious about my life and where I wanted to go," said Riky Rick to a local publication.
"I knew they would need me to be the best man and father I can be, and later on also when Maik was born. My family gives me purpose," he continued.
The Boss Zonke hitmaker and Bianca were big on family.
"The most important thing for this family is for everyone to be happy and feel like they belong as a part of something bigger," said Riky Rick.
"We want happiness to be the key to our family so it's a learning process every day and we are trying to figure out how to do it right as a unit," said Bianca.
Riky Rick said Bianca was not with him for the fame because they met when he was just starting out.
"Bianca didn't know who Riky Rick the rapper was because I was just starting out, so she didn't fall in love with the fame thing – she fell for me. So she wasn't a groupie or anything," he said.
The rapper spoke about how he and Bianca had boundaries with groupies. Bianca revealed that she never used to go out with her husband on gigs but preferred to stay at home with the kids.
"As an artist, I know we have fans and we have to allow them into our lives somehow – like having pictures taken with them and greeting them – but we have boundaries. Sometimes people don't know how to manage that so they come across as arrogant," said Riky Rick to the publication.
"There are certain events that he will ask me to be with him but, generally, I don't gig with him. I think that's good for our relationship because being exposed to that sort of thing might cause fights, which is unnecessary," she said.
"To be honest, I would rather be home with the kids and see him when he gets back," she continued.