Scandal actress KaiAnn Munyaka(Khanyi Jewel Nyathi's) alleged salary revealed
Scandal actress KaiAnn Munyaka(Khanyi Jewel Nyathi's) alleged salary revealed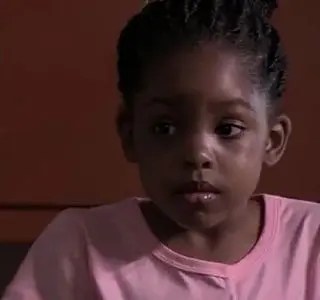 We have all been wondering what's actress KaiAnn Munyaka's salary on Scandal. The fast-rising actress has been making all sorts of headlines of late, and we can all agree she has the socket and the bling too. Her unmatched talents have seen her making all sorts of headlines of late. She has fast become one of Scandals' favorite. However, she is that star actress we all love to hate. In the mix of things, she has been trending for her talent on let.
In recent months she has been the face of the drama series after the death of Quinton Nyathi, who happens to be his on-screen father. The seasoned actor bowed out of Scandal through an accident scene that probably push Khanyi Jewel Nyathi character into the limelight. Since then, she has been on a mission with her mother, connecting what happened to her father. Her emotional scene got Mzansi crushing on her. In the mix of things, a lot has been asked about her.
Well, it seems as if we have been connecting the dots. Let's dive into the off-screen life of Khanyi. The fast-rising actress was once take in as the next big thing to Mzansi small screens, and she is proving to be a prophecy come true. She won big from starring in adverts when she bagged a role on Scandal as an extra, but she fast became one of the drama series supporting casts in recent years.
However, little is known about the fast-rising actress when it comes to her off-screen life. Rumour crush has it that the star actress is 7-years-old as of 2021. Despite little being known about her offscreen life, her take-home salary on Scandal has got Mzansi talking. For her onscreen character, the actress is paid around R10 000 per month.
However, one should note that salaries are not fixed but vary with time on scenes and role prominence, also considering experience.