Scammers steal in Makhadzi's name
Scammers steal in Makhadzi's name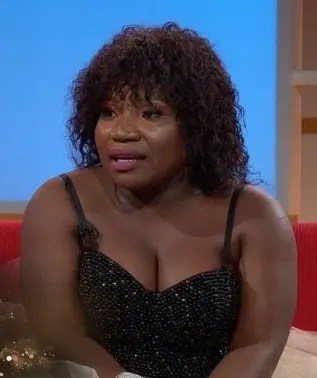 Tricksters are trying to tarnish Makhadzi's good name. On Saturday, 1 October, she had a successful one woman show at Makhuvha Stadium in Limpopo.
But on the event, certain event organizers were already using Makhadzi's brand to market their own events.
They set their general tickets at R100 and R300 for VIP.
But the poster did not disclose the venue except that Spotless Car Wash would be presenting this after party.
But Makhadzi's management came out guns blazing and distanced Makhadzi from this event.
Advocate Nkateko Maluleke wrote: "Open Mic has warned people who use Makhadzi to promote their events. The warning follows Makhadzi's one-woman show held at Makhuvha Stadium in Limpopo over the weekend. But another event organizer, also advertised its event titled, Official Party of the Makhadzi Woman show."
This warning was not welcomed by some of Makhadzi's fans as they felt Open Mic was controlling Makhadzi.
Mulaudzi Ntavhanyeni said: "They didn't say she will attend, it's just an honour after she did one woman show."
Tebogo Moloko wrote: "Mulaudzi Ntavhanyeni Marubini lol I don't know the thing but I agree with you she is not mentioned as a performer in the poster Open Mic must just chill."
To which Mpho Yanga responded: "I think Mulaudzi and Tebogo you are not reading to understand. It's clear you read to respond "Read the poster and Open Mic response. The poster says official and Open Mic is clarifying on that. Plus no one is allowed to just use a brand without approval."
The publication approached one of the event organisers, Andani Kone, but he refused to comment.
Maluleke told the publication that they became aware of the advert before the one-woman show.
"There was no after-party and no one approached us about it. We had to issue the warning because there's been bad reports about Makhadzi not pitching to events, so we wanted to warn people that Makhadzi was not part of this after-party. We do not appreciate the fact that Makhadzi's picture was used without consent. They wanted to mislead the public and we were obliged to warn people," he said.