SAPS questioning DJ Zinhle over Anele Tembe's Death
SAPS questioning DJ Zinhle over Anele Tembe's Death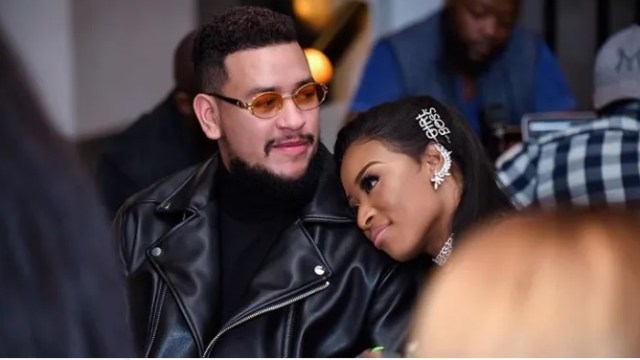 Well, the death case of Anele Tembe has taken so many twists and turns from a related GBV case to drug abuse allegations. Recently Da L.E.S baby mama was implicated in the love triangle.
A daring email and a daughter being part of the leaked allegations recently flooded social media. Also Read: Pictures: AKA has a daughter with Da L.E.S baby mama Aurae Alexander?
It seems as if the case has taken another turn as AKA's ex has been called in for questioning. According to trusted sources detectives investigating AKA's fiancé's sudden death have reached out to DJ Zinhle with questions in line with the suspected suicide case of Anele Tembe. AKA's fiancé jumped to her death from Pepperclub Hotel's 10th-floor window in April this year.
No doubt the death of Nelli Tembe has stripped off AKA's success. In the wake of the investigations, Supa Mega has lost endorsements and seen his music being played on several stations. He has become unpopular overnight and he is not holding up.
However, it is understood that Zinhle was called in to bear witness to GBV allegations. After it was revealed through leaked pictures and videos that AKA may have been physically abusing his wife to be; life has turned upside-down for the rapper.
He has stopped his work to focus on the case at hand – his alleged involvement in Anele's death. Last week, it was revealed that his father-in-law Moses Tembe had hired private investigators to look into AKA's involvement in Anele's death.
You can also read Nelli Tembe was King Zwelithini's granddaughter: Get to know Moses Tembe, Nelli's father
Recent developments show that police detectives have also reached out to AKA's baby mama with some hard-hitting questions on her possible involvement in Anele's death – some questions are allegedly about AKA. This was revealed by AKA in a soon to be released the first interview he had with eNCA journalist Thembekile Mrototo.
"Detectives flying up from Cape Town to interview Zinhle. Why? What are the directions of this inquest?" AKA revealed in a question.
However, in the interview, AKA was bombarded with hard questions about his love life with Anele. Mzansi also weighed into the matter with its two cents.