Sannah Mchunu (Zodwa) kisses goodbye to Gomora
Sannah Mchunu (Zodwa) kisses goodbye to Gomora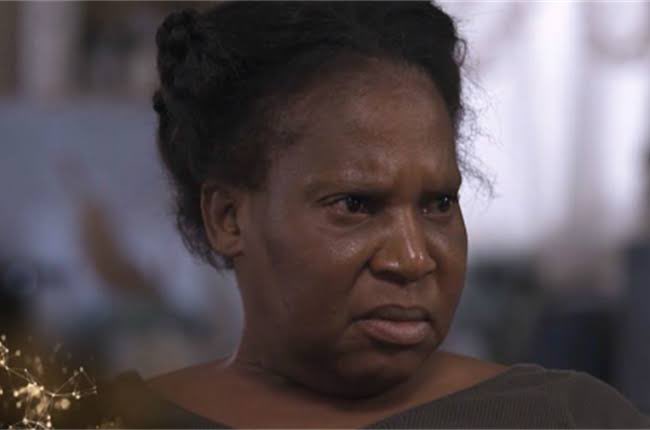 South African award-winning actress Sannah Mchunu has bid farewell to Mzansi Magic's hit telenovela Gomora.
Earlier this week, the channel announced the show had been canceled after four seasons. In a heartfelt farewell message, Sannah, who plays Zodwa, took to social media to bid farewell to the show.
She said it's painful to lose a job but she is optimistic that something will come up soon.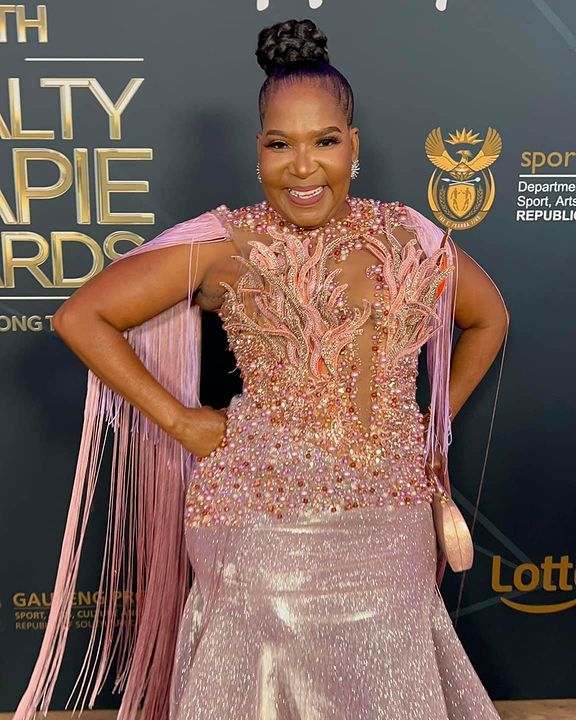 "All things come to an end my friends. Let me take this opportunity to thank SERITI Production for blessing us with Gomora. We were treated very well, that's why our performance was very great. It's my first time working in a place where I put all my madness [and it was welcomed]. To the crew and cast from Gomora, I say 'big things are yet to come. Gates will open. It is painful to lose work but let us stay hopeful. The Lord who took us to Gomora will carry us and put us somewhere else. My friends and followers of Gomora, thank you so much for the support you have given us. I love you," she wrote.
Check: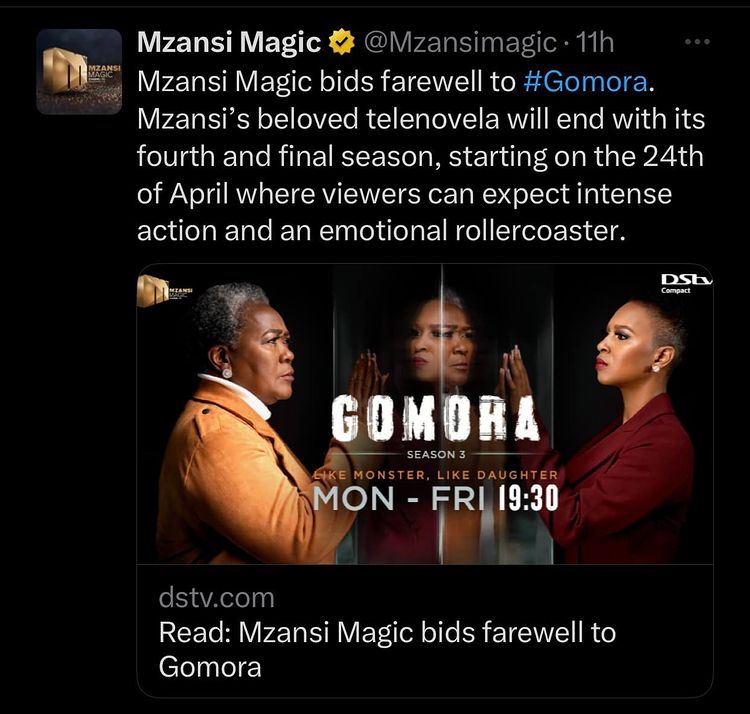 Fans and fellow celebs reacted to her post
@sis_tamara wrote "It has truly been a joy watching you do what you do best Mzozozo. You are an inspiration kum and I'll forever be grateful for how much you poured into uMzozozo Mam'Sana!! I love you, we love you yanga uThixo angaqhubeka akusikelele,"
@sibonile_ngubs wrote " eish no one is safe this is bad so bad…I didn't see this one coming and I keep asking myself why, what is really happening here?"
@nhlanhla_mafu wrote "Thank you my gorgeous sis, the end is only the beginning of more greater things . I love you so much . Keep on being amazing."
@mohale_motaung wrote "You have been nothing but AMAZING at what you do. Thank you for gracing us with your amazing talent. Love you my friend."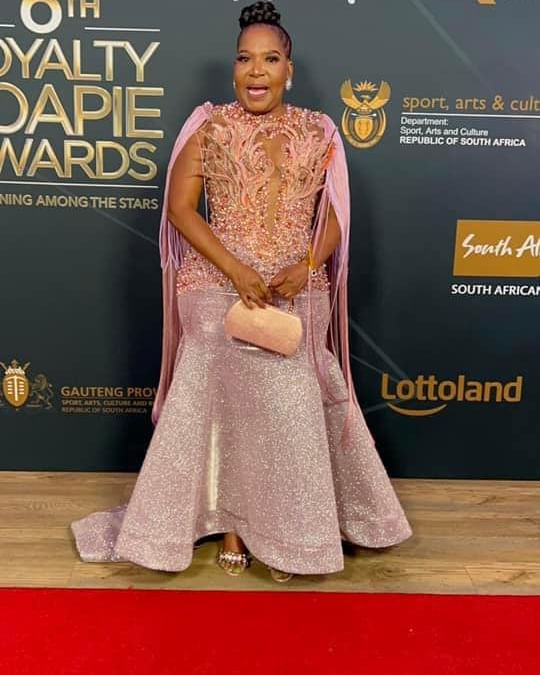 Mzansi Magic has bid farewell to the show. "We are committed to bringing the best content to our viewers and, as such, we have to be responsive to their changing needs and preferences. This means that we have to bid farewell to beloved shows like Gomora, but we are excited to bring you new, fresh and exciting content," said Shirley Adonisi, Director of Local Entertainment Channels at M-Net.
"It's been an incredible three years since Gomora first aired on Mzansi Magic," added Adonisi. "The show has captivated audiences across the country and we are proud to be part of its legacy. We thank the cast and crew of Gomora for their incredible work and dedication."