Sangoma Zodwa Wabantu Gives Nandi Madida A Public Consultation
Sangoma Zodwa Wabantu Gives Nandi Madida A Public Consultation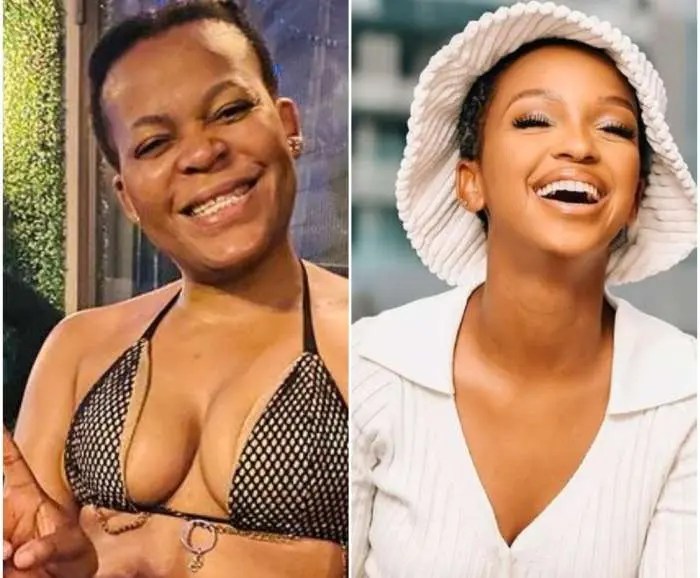 Reality TV star and controversial dancer Zodwa Wabantu recently revealed that she has accepted her ancestral calling and it appears she is ready to do consultations as well
The dancer has been sharing pictures of herself from her initiation journey wearing white garments normally worn by sangomas. Despite not revealing much about her calling, some of her fans are happy that she is reconnecting with her ancestors and embracing her traditional roots, whilst others have condemned her for sharing such personal and sensitive things in public.
Zodwa is known for being open about her private life and for speaking her mind. She is often not bothered by the hate and she is quick to clap back at trolls.
The dancer shook Nandi Madida fans's by dropping a bombshell in one of her pictures on Instagram. Nandi is one of Mzansi's most respected TV and media personalities. The actress is married to Zakes Bantwini and they are blessed with two beautiful kids together.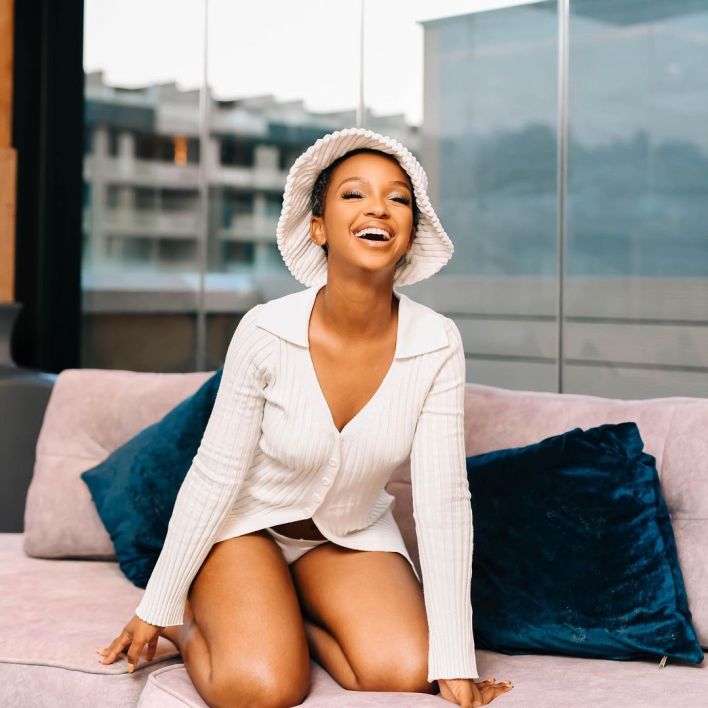 Following Nandi's post, Zodwa told her that she dreamt of her and we don't know if she should be concerned about that and reach out to her.
"I dreamt of you saying Thokoza kneeling to me & you said you want to talk to me🧘🏽‍♀️ your husband fetched you saying Ufuna ukuthini ku Zodwa," she commented.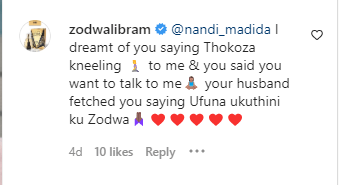 Social media users dragged her for delivering the message to Nandi publicly and called her a clout chaser.