Same day burial for Menzi Ngubane and Dad
Same day burial for Menzi Ngubane and Dad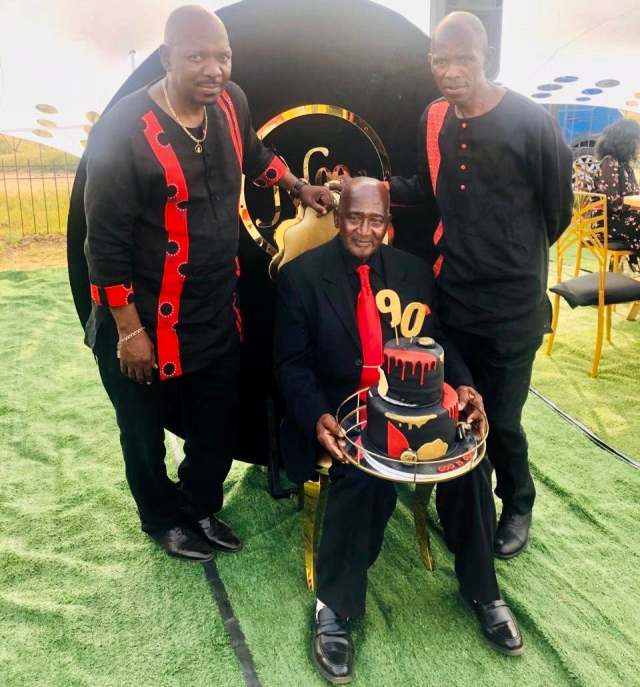 Legendary actor Menzi Ngubane and his father Ndodeni will be laid to rest on the same day.
The news of the combined funeral arrangements was shared by the family through a statement.
"The family will have a combined funeral to celebrate both the lives of Menzi Ngubane and his father uBaba Ndodeni Ngubane," the statement read.
It The funeral service of the late actor and his dad will be held on Saturday, 20 March at the Ladysmith Indoor Sports Centre, Ladysmith, Mnambithi.
It has been a sad week for the Ngubane family because just as they were coming to terms with the passing of their beloved son, their father also passed on.
Speaking to Daily Sun, Menzi's brother Bonginkosi Ngubane said the double loss had left them shattered.
"The passing of our dad has left us very shattered and heartbroken as it was the last thing we were expecting since we have been busy planning and finalising the funeral of our brother Menzi, who is set to be buried on Saturday," he said.
"Dad passed away at home due to old age complications and pain and he was very heartbroken by the passing of his son Menzi."
According to the family, at the time of his passing, Menzi, who was best known for his role as Sibusiso Dlomo on Generations, was working with the producers of an upcoming South African/Thai movie Red Cargo, acting alongside international stars Simon Kook and Peter Pham from Vietnam.
They also said he had started a mentorship programme called Boy Mentorship with Menzi, where he mentored young boys on becoming respectable members of society.