SA Celebrity Kids Head Back To School – Photos
SA Celebrity Kids Head Back To School – Photos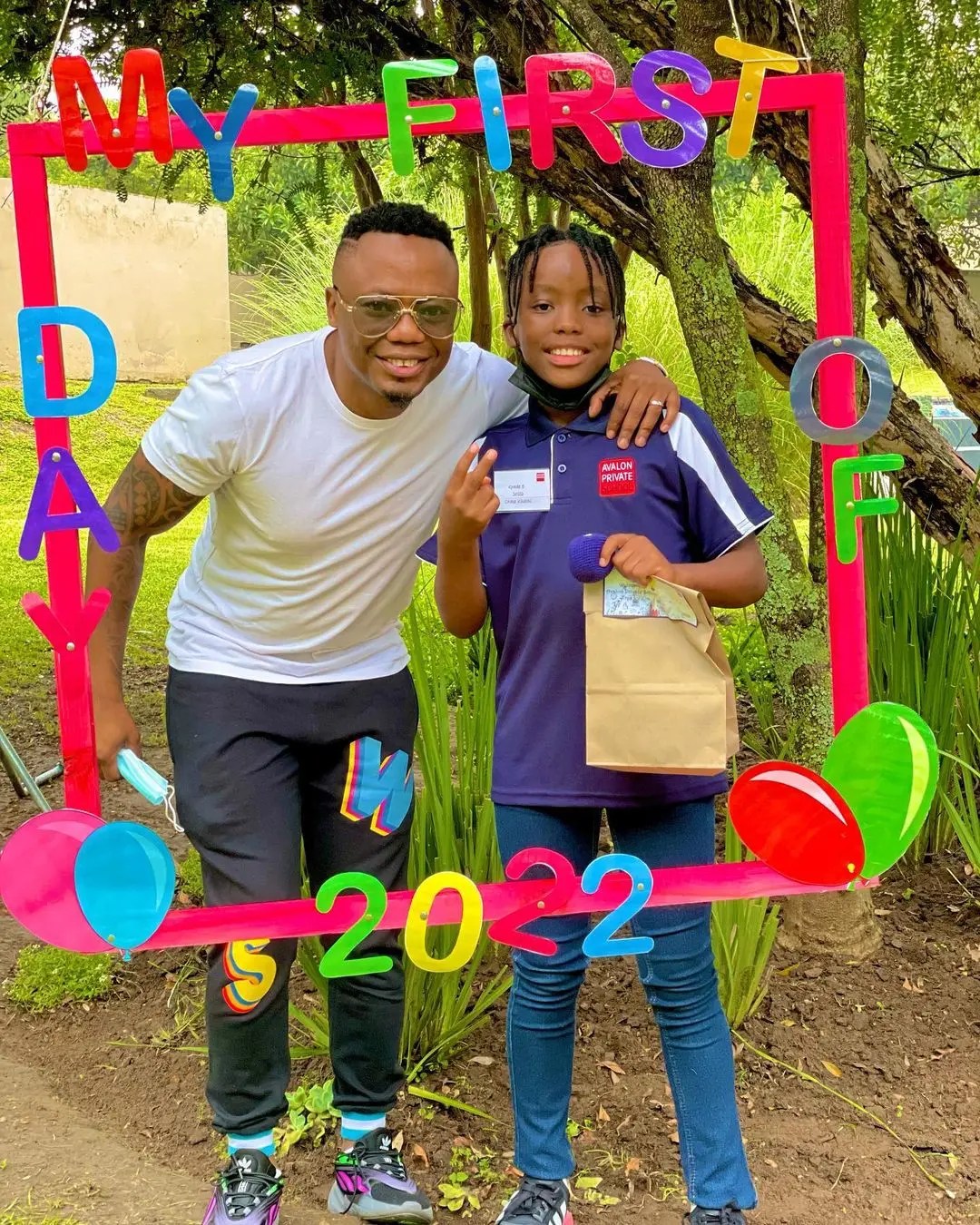 The festive season holidays are finally over and it's back to reality. As a result of the COVID-19 outbreak, many kids were forced to homeschool in 2021, but backpacks are once more in vogue The doors of learning will open today, and school bells will ring for the first time this year as we welcome a new academic year.
It's heartwarming to see our favourite celebrities share adorable photographs of their kids in school uniforms as they return to the classroom. Several of our favorite Zalebs will usher their bundles of joy into the new school year this morning. They have begun flooding social media with cute photos of their bundles on their first day at school in 2022.
There is no doubt that spending some time with children over the festive season and indulging in the festive treats was a great experience. However, sending them back to school is a bittersweet moment for most parents.
The hashtag #Back2School has been trending on social media as ordinary people and our celebs send their children to their classrooms.
Despite their excitement at the prospect of some much needed quiet time, Zalebs including DJ Tira, Arthur Mafokate, and Gail Mabalane, couldn't help but beam with pride on their children's first day at school.
Like every other parent, celebrity moms and dads posted pictures of their kids' back-to-school looks as they prepared to usher them into a brand new school year.
DJ Zinhle and AKA's offspring, Kairo Forbes took to social media to share a cute snap of her as she embarks on a new chapter in her life. Kairo is going to Grade 1 and it is unbelievable that just a few years ago, she was a born baby and fast forward to 2022, sis is all grown up and ready to start school.
Here are some of the celebrities who have taken to the socials to share adorable snaps of their bundles of joy's first day at school:
Chichi Khathi.
DJ Tira's daughter Chichi Khathi is also returning back to school and his dad couldn't be more proud of her. He posted a picture of him ushering her into her new classroom.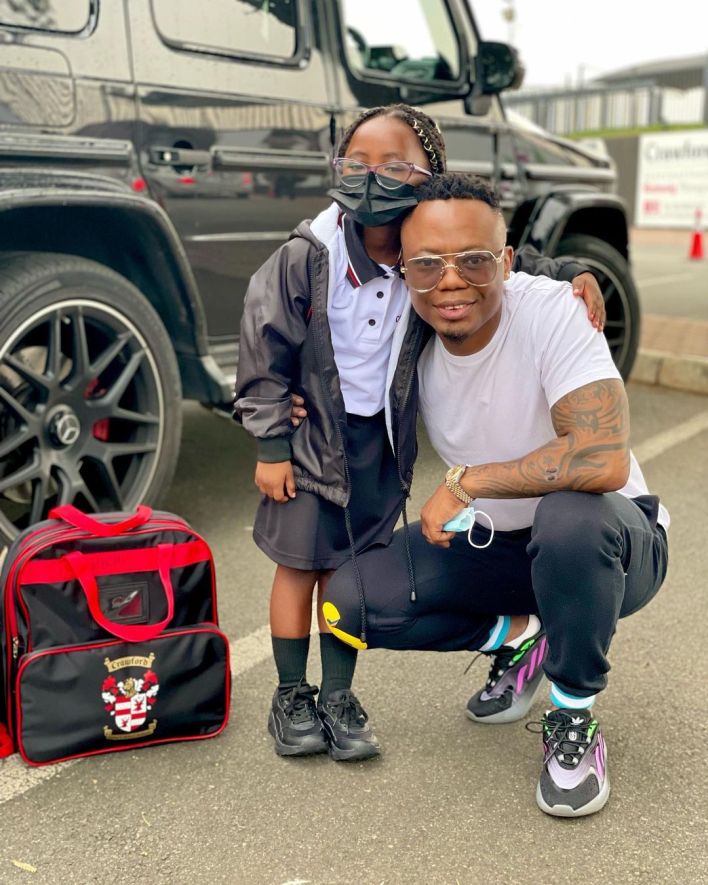 The DJ absolutely adores his daughter and they are constantly seen spending some daddy-daughter time together.
Zoe Mabalane.
Gail Mabalane posted a picture of her and her daughter on her first day at school this morning with the caption "Yep! I'm THAT mom. 🥰 How could I NOT be? 😅 My precious little girl…my first born…my baby is officially starting school-school. 😆🥺 I don't know how to feel…but what I know for sure is…God's already gone ahead of you @zoemabalane. ❤️ Day 1 of 4382,"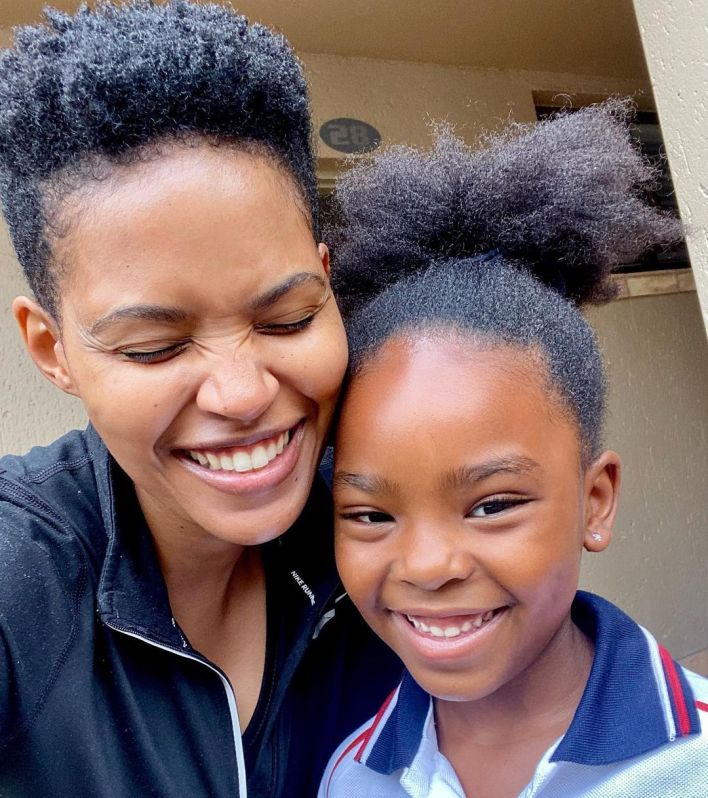 The Mafokate sisters.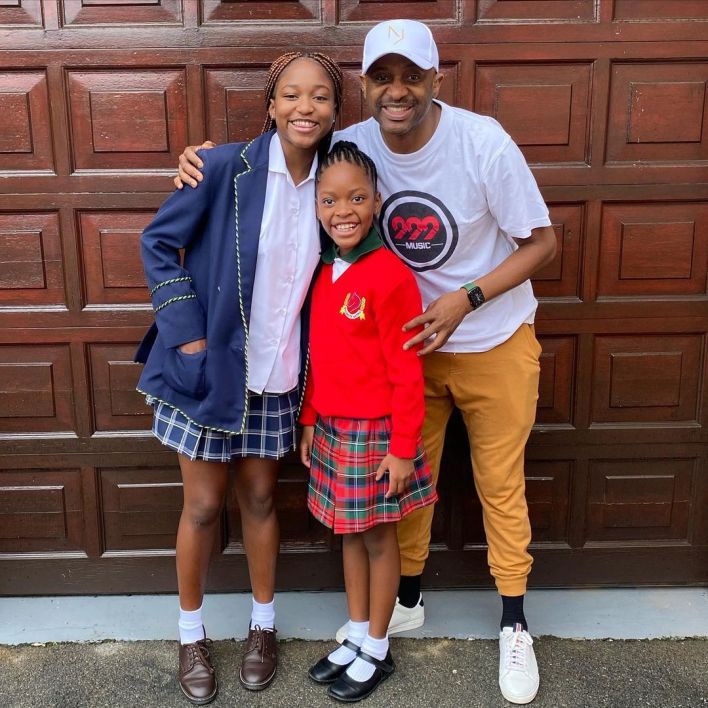 The Mafokate sisters
Musician Arthur Mafokate shared a snap of him and his two daughters as they prepared to go to school.