SA Celebrities who died in 2020 and left a very big scar in Mzansi
SA Celebrities who died in 2020 and left a very big scar in Mzansi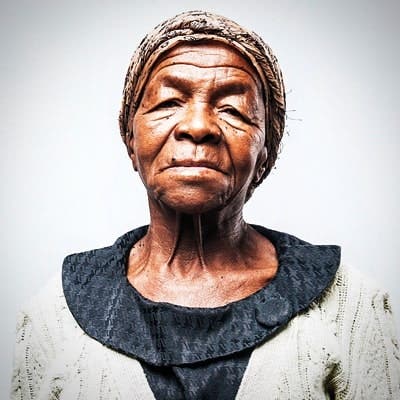 Death has been around ever since the earth was formed, but every time someone dies, it is a very painful and unusual feeling that no one wants to be friends or experience, so losing someone close to you, a family member, friend, or even a role model can cause heartache.
With that being said, we can all agree that 2020 was not a great year for starters, then Covid-19 took over all our usual daily routines, we were closed like animals in our homes, and the worse of all, a lot of our close friends, family and role models passed away.
Talking about role models, many of them have been laid to rest as death took them while we still needed them, while their kids, families needed them.
Let's take a look at SA celebrities that lost their lives last year.
Thandeka Mdeliswa
This one shocked the whole of Mzansi after it was confirmed that she died after she was shot at her home in Mpumalanga.
According to the news, she was going to check on what seemed to be a disagreement between her brother and the other two guys.
It is said when she was approaching the other guy went for his friend's gun and shot her dead.
Mary Twala
Mary Twala is a South African icon that we lost last year and as we all know she was the real meaning of talent.
Mary Twala, mother of Somizi Mhlongo left a legacy no one can erase.
Bob Mabena
Bob Mabena is a radio veteran who also died last year and his cause of death was said to be cardiac arrest.
He died known as the legendary radio personality.
V-Mash Mashego
Another shocking death of V-Mash which many would recall her from jam alley. She also passed away last year and it was said the reason of her death was natural causes.
Mshoza
Mshoza's death shocked a lot of people as they never heard anything about her getting sick, but she was hospitalized and then declared dead as she was battling diabetes.
Sipho Ngema
Many would know this guy from Mzansi wethu or biskop on DStv, Uzalo, and Rhythm City.
He died from heart failure according to reports.
There are a lot of souls that were lost last year, it is time to remember them, either family members, friends, and family.