Rumours About Somizi And Mohale Splitting Spread Again
Rumours About Somizi And Mohale Splitting Spread Again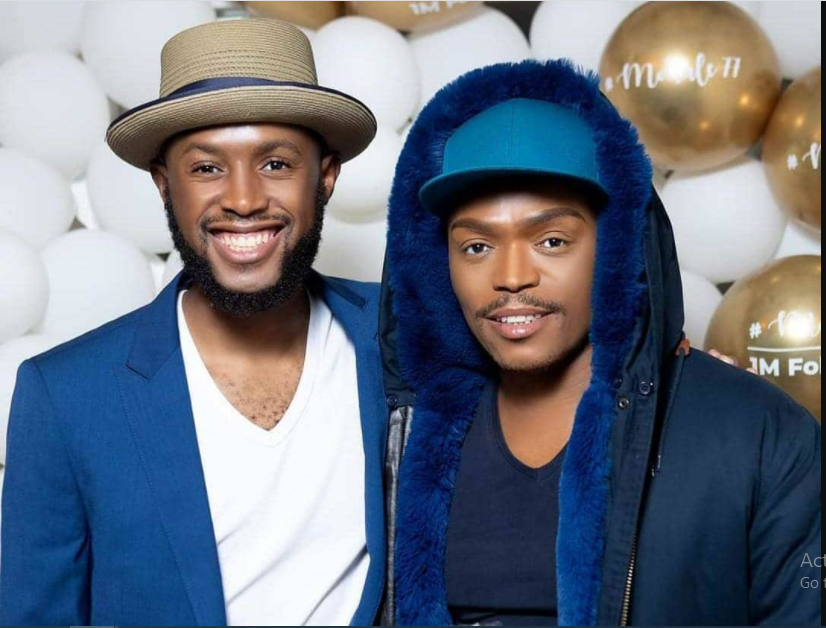 Somizi and Mohale's relationship has once again become a topic of discussion on Twitter. Tweeps recently dug up an old video where Somizi can be heard talking about Mohale's cellphone addiction and the problems it caused for the couple.
The video started circulating on Twitter and tweeps have made their opinions on the matter clear. People have been discussing the video claiming that the couple may not last much longer.
Neither Somizi nor Mohale have commented or said anything regarding this matter. The two seem to be preoccupied with their recent projects. Mohale has been busy with charity work while Somizi has been promoting the launch of his sneaker line in collaboration with Bathu and recently joined a new business venture with Mercedes Benz.
Somizi addressed his 'one-year relationship problems' in an interview with Anele and The Club on 947. He spoke about different things such as life, love, marriage, failure, and more. The celebrity who has consistently been in the spotlight for his various achievements shared his views on marriage and failure with the team.
He spoke about how the couple is going through normal one-year relationship problems. He stated that even if his marriage failed, he would have succeeded in not staying in an unhappy place. Somizi knows who he is, and that is a fighter. His wise words touched the hearts of listeners and people expressed their agreement on Twitter.
Tweeps have always had a negative opinion of the couple making it clear that they believe the couple won't last long. Rumors of them having marital issues spark up every now and then but the couple pays them no mind.
Recently, tweeps dragged Mohale for being 'left behind' as Somizi and Vusi Nova vacationed in Cape Town. Despite making it clear that Mohale was busy, the nasty comments did not stop.
Thus, it came as a surprise to no one when tweeps took to Twitter once again to make their thoughts on the couple known. The video was posted on Twitter and many fans expressed sympathy for Somizi stating that the love he has for Mohale exceeds the love Mohale has for Somizi.
The video talks about Somhale's addiction to his phone and how it created a divide between the couple. Somizi said in the video, "It's not even about me feeling neglected. I find it also to be too self-serving. If you are not on Instagram, or Twitter, or Facebook, you are taking pictures, you are taking selfies. I feel like, yoh, sometimes I wish to be touched like that phone."
Somizi also stated that the couple had created a toxic environment for each other when they did not address the issue. Since this video found its way back on social media, Mohale and Somizi started trending on Twitter.
The video added fuel to the fire and started up rumors about trouble in paradise again. People either took Somizi' side, sympathizing with him, or made memes out of the situation.
Some of the comments made were:
So Somizi and Mohale finna divorce because of a cellphone 😂😂😂.
Kodwa we understand, some relationships ended because of R5 airtime 😂😂😂💔 pic.twitter.com/u2RPTx2nU0

— Blessing🇿🇦 (@Predator_rsa) February 15, 2021
I like that every time Somizi speaks about his relationship issues he not only puts the blame on his partner but also acknowledges his own short comings. He also seems willing to try fix whatever is wrong, his first instinct is not to give up & break up.

— Speed Point Ngcobo (@ZeeRight) February 15, 2021
Somizi calls tweeps broke all the time but can't buy Mohales love with all that money

— Marcus Jr. 🦁 (@dumisane_) February 15, 2021
Whether the tweeps believe it or not, the couple has made it clear that they are still going strong and there is no issue they cannot get over together.
True love always triumphs over adversity!