Robert Marawa and Minister Fikile Mbalula exchange blows
Robert Marawa and Minister Fikile Mbalula exchange blows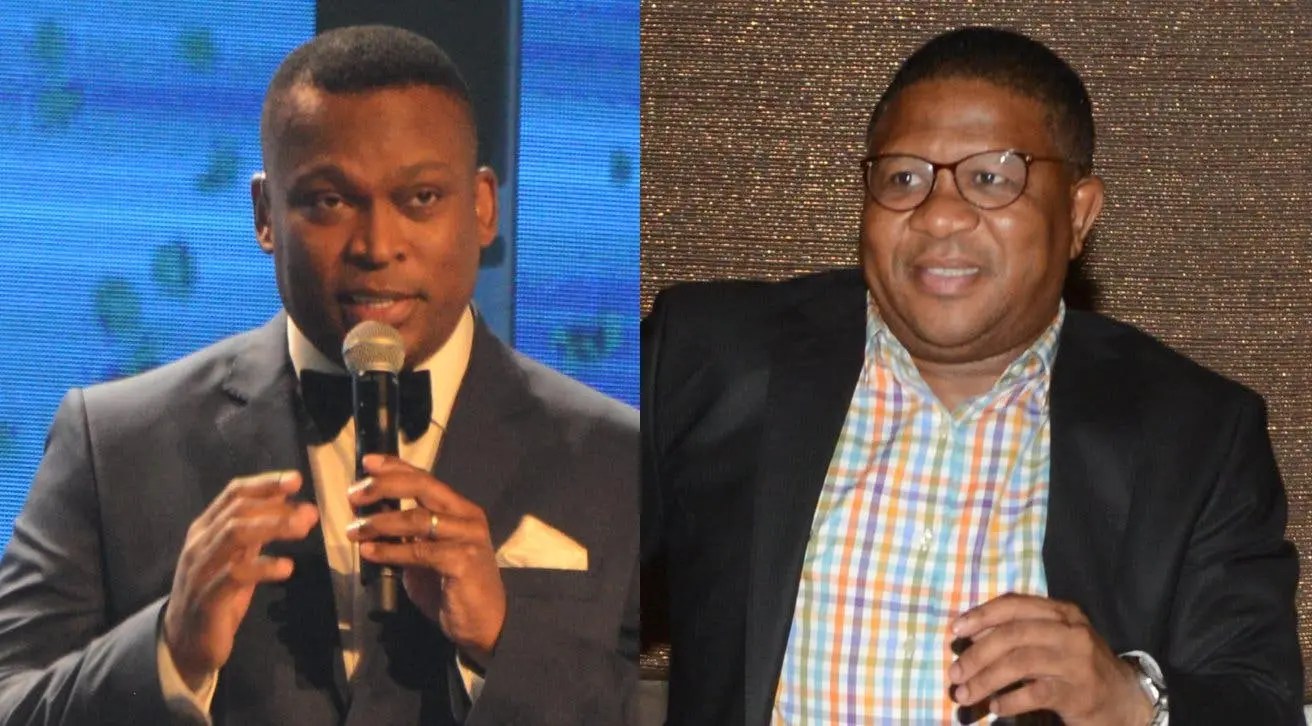 South African Transport Minister Fikile Mbalula has turned into somewhat of a Twitter celebrity over the last few years. This hasn't always been good for the Minister who often finds himself embroiled in controversy because of the app. He has once found himself in the middle of a face-off, this time with sports journalist, Robert Marawa.
If there is one thing about Fikile Mbalula, it's that he loves the social media app, Twitter. The Minister is seemingly always on the app sharing tweets that often land him in trouble.
He has once again landed in hot water, this time with South African sportscaster Robert Marawa. It all started when Mbalula tweeted:
It seems he already said enough to get Marawa worked up because soon the former SABC employee was grilling the Minister, much to the amusement of Twitter users who quickly grabbed their popcorn to see how it would all unfold.
[LIVE] @MarawaSportShow "Time is not on our side. We try to maximise on what we have. I really appreciate the response from the players, they're responding well." Head Coach #DanMalesela at @_Marumogallants talking to @robertmarawa #MSW #SowetanLIVE pic.twitter.com/9hVTcVseR8

— Sowetan LIVE (@SowetanLIVE) November 25, 2021
Of course, locals were not going to let it slide and were soon in the comment section sharing their thoughts on the rough exchange. A lot of them thought Marawa was taking the comment the wrong way.