#RIPSTEVEKEKANA: CONDOLENCES POUR IN FOR THE LEGENDARY STEVE KEKANA
#RIPSTEVEKEKANA: CONDOLENCES POUR IN FOR THE LEGENDARY STEVE KEKANA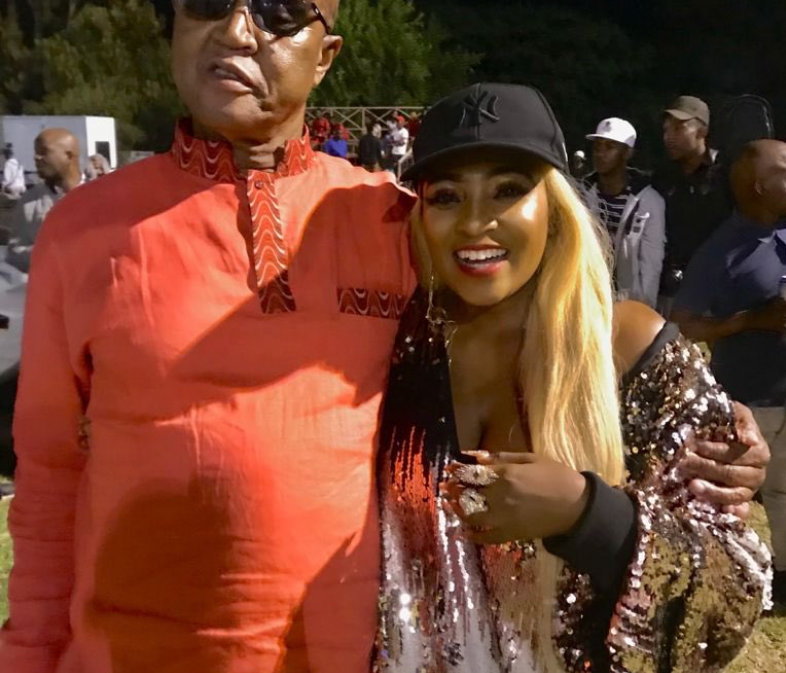 Mzansi has been left reeling as many are struggling to come to terms with the death of legendary musician Steve Kekana after he died on Thursday morning.
Kekana died at the age of 62 while being rushed to the hospital. His manager Xolani Majozi confirmed the tragic news to Sowetan Live, saying they were waiting for more details from the family.
"Yes it's true, Ntate Steve Kekana is no more. He died in the early hours of this morning and we are waiting for more details from the family," Majozi said.
"I spoke to his wife and she confirmed that he's no more. He was fine the last time I spoke to him. I spoke to him last week over the phone and we were having an event around him but had to cancel due to the latest lockdown regulations," he added.
Kekana, who lost his sight when he was five years old, has had a long and distinguished music career. He recorded more than 40 albums and has worked with other legendary musicians like Ray Phiri, Nana Coyote and Joe Nina, among many others.
He was a man who wore many hats. The Take Your Love hitmaker, who was awarded an honorary doctorate in Philosophy by the University of South Africa in November 2020, has many accolades under his belt for his work done both on and off the stage.
Mzansi has been left heartbroken by his death and fans have taken to social media to celebrate his life by sharing tributes on the timeline.
Here's a look:
Steve Kekana has shown Africa and the world that disability is not inability.

Go well Ntate Kekana#RIPSteveKekana pic.twitter.com/4bLTEBK9w0

— Klaas Moukangwe (@KlaasMoukangwe) July 1, 2021
The EFF sends its heartfelt condolences on the passing of the multi-talented and legendary musician Dr Steve Kekana.

His contribution to the music industry in our country will always be remembered.

May his loved ones be comforted during this difficult time. #ripstevekekana pic.twitter.com/hIm9aqmIGj

— Economic Freedom Fighters (@EFFSouthAfrica) July 1, 2021
Your sense of humour was on another level.. I remember on this day you said * o phela o Le botsana wena Lejoy* 🤔 😂😂😂 I had so many questions but damn laughed so hard.. #RIPSteveKekana You remain in our hearts forever 🙏🏽 Robala 👑 pic.twitter.com/tddu28hers

— Lethabo Lejoy Mathatho (@lethaboLejoy) July 1, 2021
Tlou e wele. Moya waka wa tla wa kwa bohloko.

Loved and enjoyed my interaction with this giant, the pictures he would paint with words, his ribcage breaking punchlines, his enduring drive to do anything. Hai no😭

Thank you Bra Steve 🥺 #ripstevekekana https://t.co/jyPX4gqRRb pic.twitter.com/PFOSXFd9J2

— T. (@tboseZA) July 1, 2021
We have lost a legend.

I can clearly remember how he took South Africa by storm in 1985.

Steve Kekana entertained us, and got us through some of the worst times.#RIPSteveKekana pic.twitter.com/Zr23pr4zbs

— Herman Mashaba (@HermanMashaba) July 1, 2021
Tlou Letebele, robala ka khutśo Ngoaneśo, ya gago tema o e lemile! #ripstevekekana Adv.
To Joe Nina, I know how you feel. Your last show at Market Theatre with Bra Steve was a boom 💥 be strong my good brother. Tsela tshewu tlou Letebele pic.twitter.com/fFQ43cV1rb

— Panyaza Lesufi (@Lesufi) July 1, 2021