#RIPRikyRick: Fans place dozens of flowers outside Legends Barbershop
#RIPRikyRick: Fans place dozens of flowers outside Legends Barbershop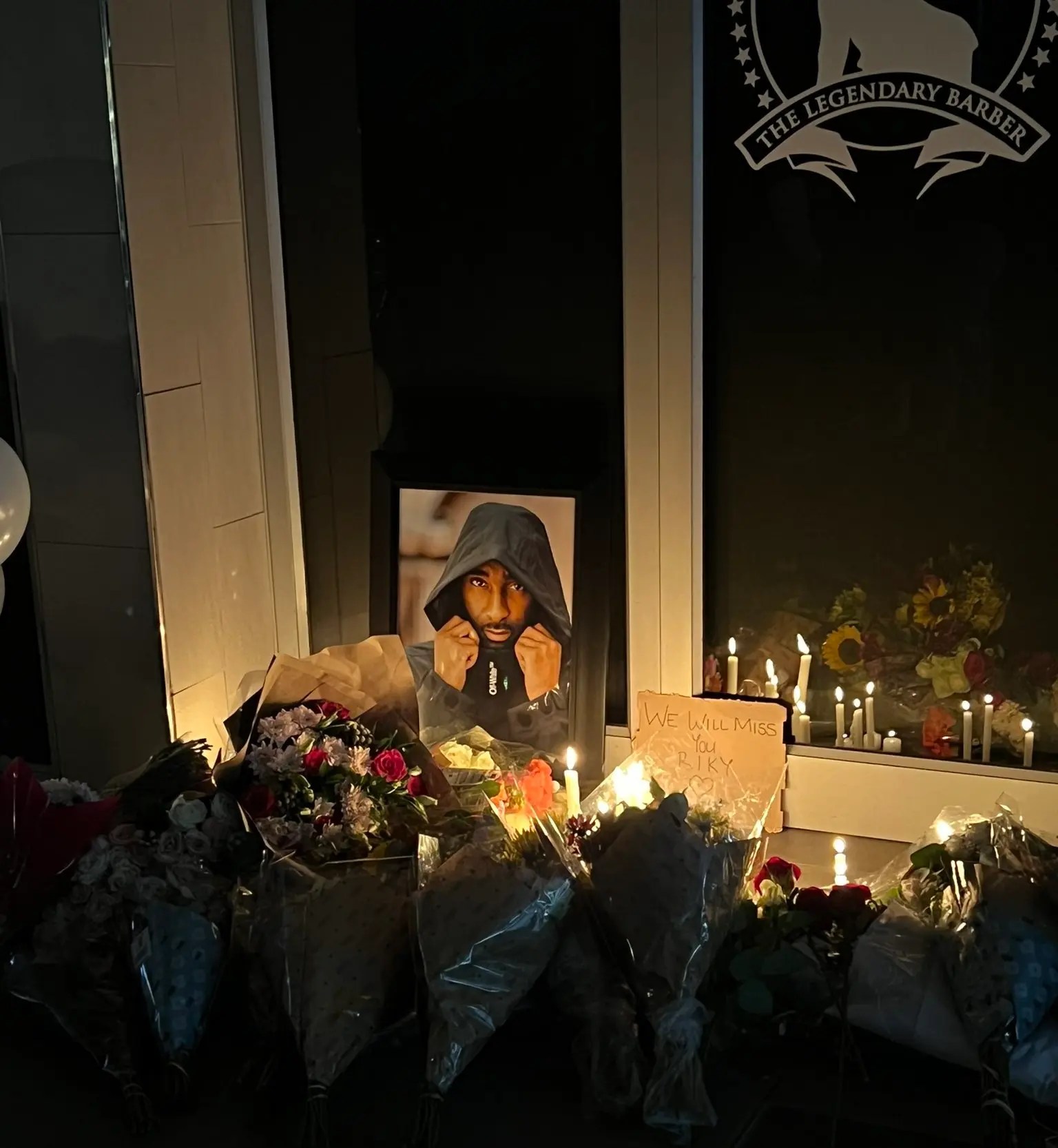 Thousands of fans have paid tribute to Riky Rick at a Midrand Legends Barbershop. The late rapper and his wife Bianca Naidoo bought into the popular franchise in 2019 and has become well known for the brand. Many of his fans headed there to pay tribute to the 34-year-old who committed suicide on Wednesday 23 February.
Meanwhile, Legends Barbershop also headed to Instagram to share a heartfelt tribute to the rapper.
A while ago, Richado Machado, better known by his stage name Riky Rick, bought into Legends Barbershop which is owned by Sheldon Tatchell.
Riky's shop was located at Waterfall Corner in Midrand Johannesburg where TV presenter Lalla Hirayama shared that she was going to place candles as a tribute to the fashion icon.
Her post was welcomed by thousands of Riky's other fans who said that they too would like to pay tribute to him. And so many flocked to the barbershop where they placed cards, flowers, and candles in honour of the late rapper.
Last night #RIPRikyRick pic.twitter.com/0AX6XxIA2W

— Lalla Hirayama (@Lalla_Hirayama) February 24, 2022
Meanwhile, Legends Barbershop also took to their Instagram page to pay tribute to Riky. They shared a short clip of all the cards, balloons, and candles outside the barbershop which they captioned:
"We will miss you @rikyrickworld."
Meanwhile, many hearts broke over the weekend after the musician's suicide note was leaked. In the letter which he addressed to his wife Bianca and their two children Jordan and Maik.
According to the note, he was in too much pain and couldn't handle it anymore. He encourages his family to stay strong and happy and not blame themselves for his decision.