RIP – Popular maskandi artist has died
RIP – Popular maskandi artist has died
.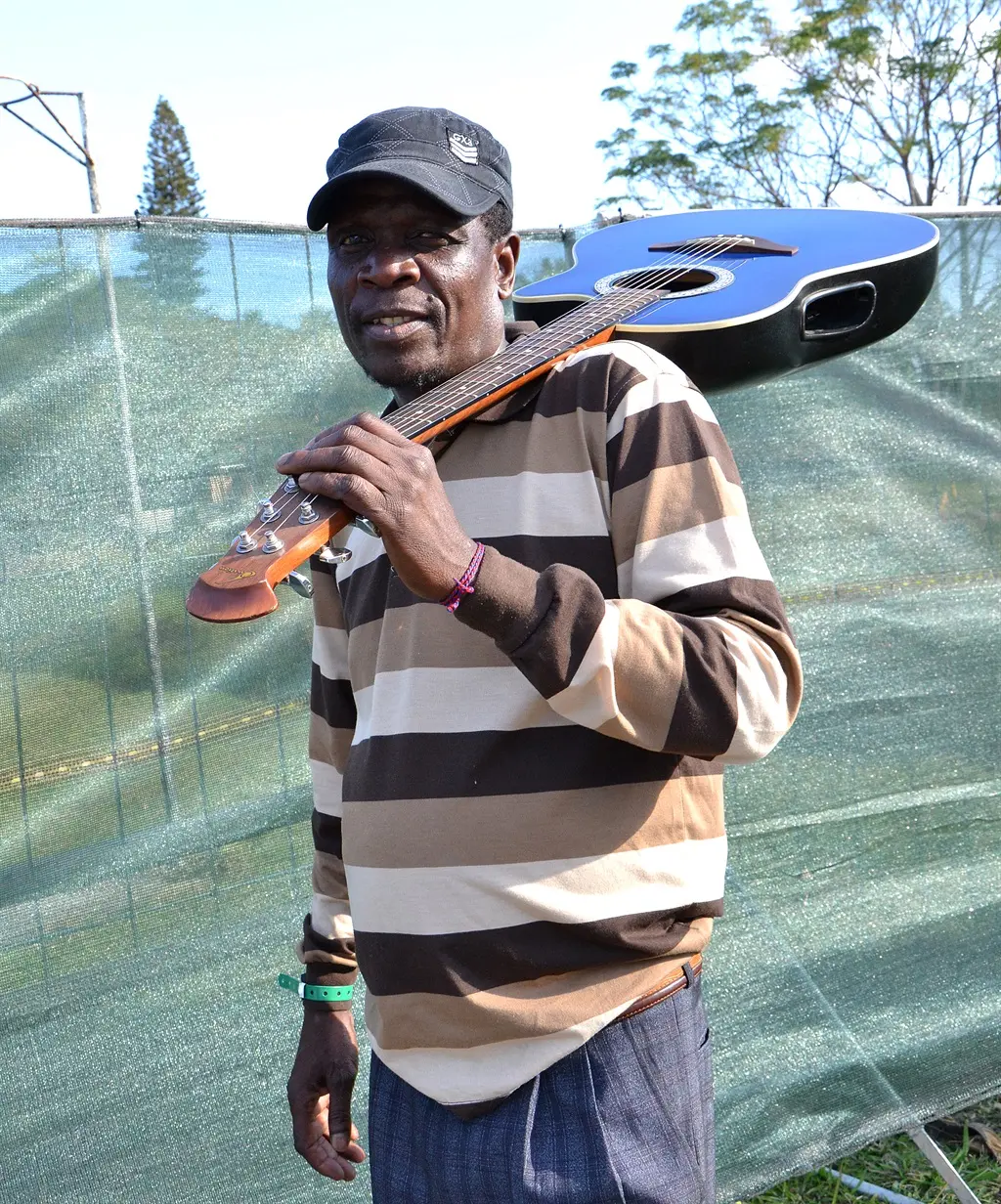 THE music industry has suffered a big loss after the death of the multi-talented maskandi and afro-jazz lead guitarist, backing vocalist and comic sensation, Nothi Ntuli.
Nothi (58), who has worked with many top artists such as Thokozani Langa, the late Busi Mhlongo, Thwalofu Khoza, Khuzani Mpungose, Thandiswa Mazwai, Siphokazi, Arthur Mafokate and Zulu Boy, died on Friday after a long illness.
He has been playing guitar since 1985. He made his name in the music industry while playing lead guitar for maskandi rivals, Thokozani Langa and the late Mtshengiseni Gcwensa, who used to insult each other on their songs.
But Nothi didn't take any sides.Thokozani told Daily Sun that he has been working with Nothi since 1995, and they've collaborated on more than 20 albums.
"Nothi was super-talented. He would play his guitar and do his comedy, while I did my maskandi acapella chants. We will forever miss him," he said.
Thokozani said Nothi always surprised them with his unique talents.
"When I came with the tune from Uthukela or the south coast, he was able to blend in the sound of his guitar. If I came up with a slow jam or jazz tune, he'd make it work.
"In big maskandi festivals like the Satmas, where they would use one band to play for all artists, he was always there because of his talent. He was able to play all tunes," he said.
He said a memorial service to honour Nothi will be held on Wednesday at Downtown Studios in Joburg.
"The family still needs to decide on the day of the funeral, but I suspect that he will be buried on Sunday at his home in Eshowe because his family observes the Sabbath Day and they don't bury on Saturdays," said Thokozani.
He asked fans to also pray for his producer and legendary keyboard player, Phathaphatha Ngcobo, who is currently ill.
"What is happening in the music industry is painful. We recently lost the Soul Brothers' lead guitar player, Max 'China' Mngadi. We don't know what is going to happen next," he said.
Nothi was also the backing vocalist of Thwalofu Khoza, the late Mfaz'Omnyama and many more.
He was also doing his comedy on Khuzani Mpungose's maskandi acapella chants.
Khuzani told Daily Sun: "He was behind the comedy in my maskandi accapela chants. He would make many people laugh."We will always miss his talent. May his soul rest in peace."