RIP: Nompilo Dlamini has died
RIP: Nompilo Dlamini has died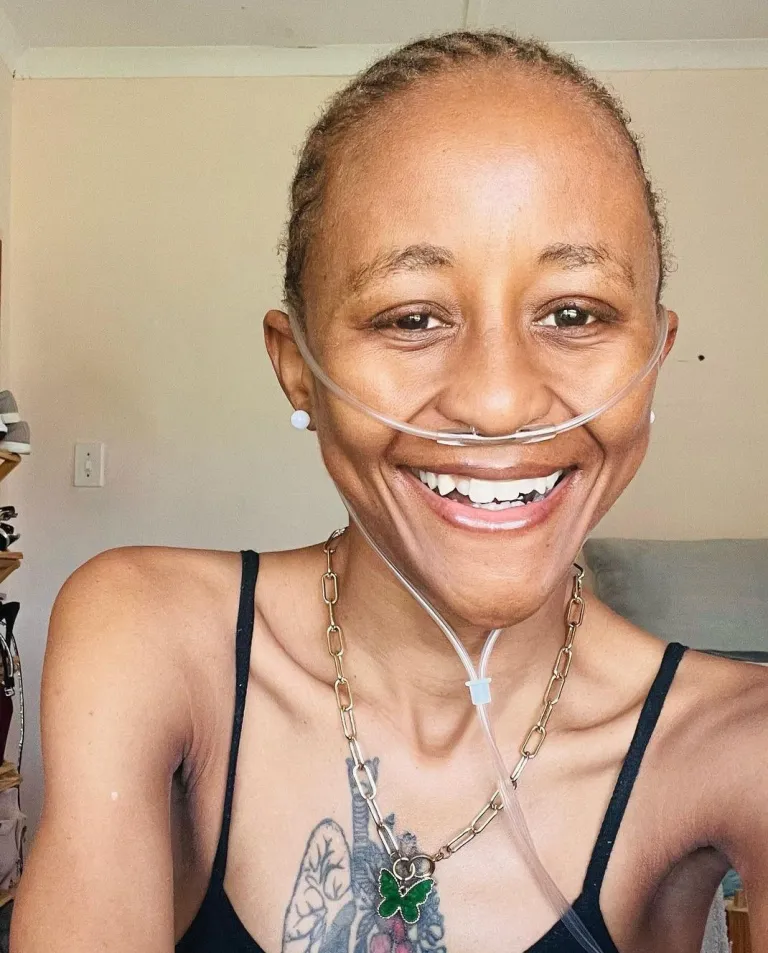 Popular social media user Nompilo Dlamini, who has been battling cystic fibrosis, reportedly passed away on Monday, 30 October.
The 28-year-old former Swati educator, Nompilo Dlamini's passing was announced on her Instagram account @young_cfer on Tuesday, 31 October by her family.
"Dear friends and family…Nompilo passed peacefully in her sleep last night. As a family we're still digesting the news and will update you about funeral arrangements in due course," revealed her Instagram Story.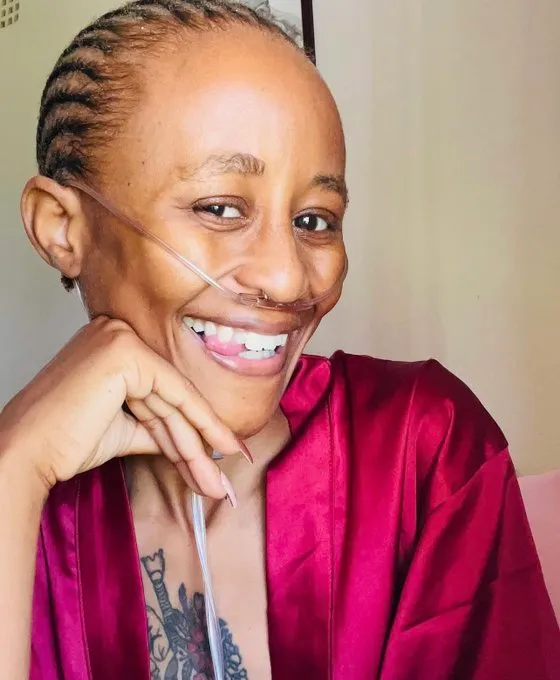 Times of Swati revealed on Facebook that her mother Jabu Fakude confirmed her passing on Tuesday.
"Cystic Fibrosis fighter Nompilo Dlamini is no more. Dlamini died today in her sleep according to her mother Jabu Fakudze who confirmed the sad news. May her soul rest in peace," revealed the publication.
Dlamini had a chronic illness that affected the functioning of her lungs, which forced her to use an assistive breathing device every day.
TshisaLIVE reported in 2021 that Dlamini, who was a 28-year-old schoolteacher had to leave her job because of cystic fibrosis.
South African rapper Cassper Nyovest made headlines in 2021 when he donated R150k to lend a helping hand after the cystic fibrosis activist revealed she needed donations to travel to India, to get a lung transplant.
Businessman BI Phakathi also paid tribute to Dlamini: "I just lost my sister Nompilo a true warrior. You fought this battle for everyone. I knew you will go someday but I was not ready to take the pain of losing you. Well done my sister you did it and won our hearts."
I just lost my sister Nompilo 💔a true warrior. You fought this battle for everyone. I knew you will go someday but I was not ready to take the pain of losing you 🕊 Well done my sister you did it and won our hearts ♥️ pic.twitter.com/sIrmhVD7DP

— BI Phakathi (@biphakathi) October 31, 2023
May Nompilo Dlamini's beautiful soul rest in peace.Wha a fighter 🕊️🕯️💔#RIPMpilo pic.twitter.com/q8s1J6vPTD

— Charlieafrikka (@JohnsonAwalle) October 31, 2023
@Hope_Nemushiru: "You finally get to rest, out of pain and misery of how you constantly couldn't take it at times. You were a warrior of note. Fly high Nompilo."
@Mpumiln: "You carried so much hope. You gave us so much hope. You lived your life to the fullest regardless of your circumstances. Damn what a fighter. Rest now Angel. No more pain. I am so honoured to have crossed paths with you. Rest in perfect peace."
@NgoveniSbu: "It's deeply saddening, the people we see on the timeline begin to feel like people we know personally over time …. She is truly resting, she lived an inspired life. And thank you Cassper Nyovest for showing her kindness while she was alive."