RIP: Mampintsha mom, Zama Gumede's last moments
RIP: Mampintsha mom, Zama Gumede's last moments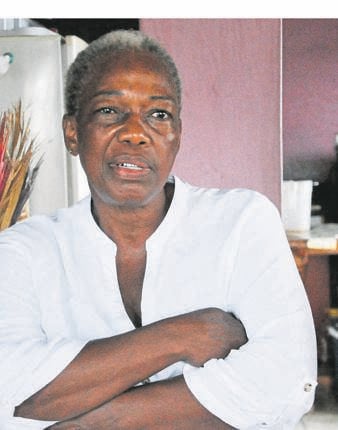 ZamaNguni Gumede, mother to Mampintsha has passed away. She passed away on Sunday, 15 January 2023 at the Wentworth Hospital at the age of 64. Her last moments were with her family but was apparently sad that her grandson Sponge Wodumo was not present.
Speaking to the media, her daughter Pinki Gumede recounts her last moments and how she reacted when she was called to the hospital to be informed about her mother's death.
"She called us at 10 pm to come visit her at the hospital, me and my children. When we arrived she said she wanted to say her last goodbyes. She left us at 11pm," she told TshisaLIVE.
"She held our hands and gave us all a message. She said she was saying goodbye. Her last words to me were that I should look after the children and she will miss Mampintsha's son. She said there was no time. She told us she loved us and we should look after ourselves. She said that she was very tired".
Pinki having lost her brother in December and 3 weeks later losing her mother, is very shattered by this, "I don't know why they have left me. I am not okay."
Announcing her death, Pinki told Daily Sun, "Now that she's gone, I can see that she wanted to bid farewell to us. She told me she was old and that she was leaving. She asked if everyone was around and I said yes. She wanted to see Sponge, Mampintsha's son and I told her he was not around. I could see the sadness in her eyes and she did not say anything. She gave us her blessing and we spent some time with her. We then left. At about 10h00 I received a call informing me that she is dead," Gumede said.
ad
Her daughter-in-law Babes Wodumo, who had a rocky relationship with her, paid tribute to Zama and told her to send her regards to Mampintsha.
"RIP Gogo Ka sponge ungikhonzele kumnyeni Wami. lala kahle Magumede," which translates to, "Rest in peace Sponge's grandmother. Send my regards to my husband. Rest well MaGumede."
Her family was in denial that Zama was indeed sick. Nondumiso Simelane, Babes' sister allegedly does not believe that Zama Gumede is sick because her family did not report this matter to them. She claims that all their efforts go unnoticed because of Pinky, the sister. She even labels her evil.
"If she was really sick, Pinky would call us and tell the family. Why has no one phoned us?" Nondumiso Simelane tells Zimoja. "Pinky has a big problem. She is the evil sister-in-law that nobody wants. She wanted to choose a wife for Mandla and when that didn't happen, she made sure she made life difficult for everyone. Babes even tried to make peace with the mother-in-law, but Pinky got in the way of that. Babes sent groceries during the funeral arrangements, but she is still ungrateful. She is going around telling people we received Mandla's life cover, but we didn't. She is evil."