#RIP: Kwaito star Crazy Thibos passes away
#RIP: Kwaito star Crazy Thibos passes away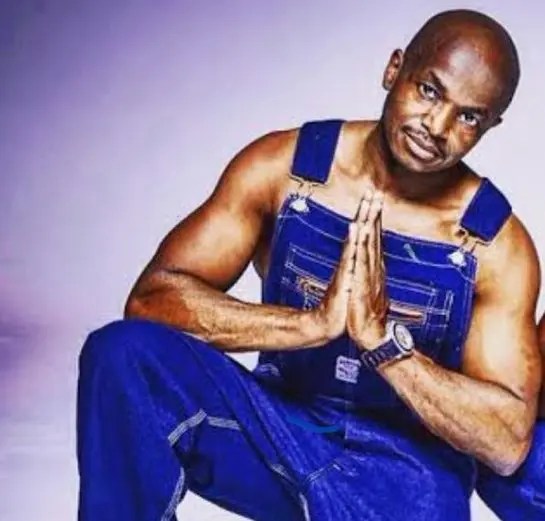 Mzansi music industry is mourning yet another legendary musician following the untimely passing of legendary Kwaito star Thabo "Thibos" Tsotetsi popularly known as Crazy Thibos.
Circumstances surrounding his cause of death have not been revealed yet. According to Daily Sun, the legendary musician passed away on Sunday, September 11. His passing was confirmed by fellow group member Sphiwe "Picat" Sibeko.
Alaska still remains one of the county's most celebrated Kwaito groups. It consisted of five members, including Lucky Mlakana, Thabo Tsotetsi, Andrew Moloisane, Sphiwe Picat, and Les Ma-ada. Originally from the dusty streets of Soweto, Alaska was noticed for the first time by Oscar "Oskido"Mdlongwa.
They have been around the Kwaito industry for over a decade, and their music continues to appeal to a wide variety of audiences. The legendary group has heat up the dance floors with its hit albums such as Alaska 2000, Cool As Hell and Hurry Up. The loss of Crazy Thibos will have a major impact on the members.
Tributes and messages of condolence have been flooding in on social media since the news about his passing broke. EFF released a statement via its Twitter account expressing its condolences.
"The EFF sends its heartfelt condolences to the family and friends of the kwaito star Thabo "Crazy Thibos" Tsotetsi ,who was a member of Alaska. The talent he shared with SA will forever be cherished. May his soul rest in revolutionary and perfect peace,"
The EFF Sends its heartfelt condolences to the family and friends of the Kwaito Star Thabo "Crazy Thibos" Tsotetsi who was a member of Alaska

The talent he shared with South Africa will forever be cherished

May his soul rest in revolutionary and perfect peace. pic.twitter.com/PNTPge17tg

— Economic Freedom Fighters (@EFFSouthAfrica) September 11, 2022
Rest in Power my King#CrazyThibos#Alaska@KalawaJazmeeR 💔 pic.twitter.com/lmjPyDOvFk

— KeepHopeAlive (@OskidoIBelieve) September 11, 2022
I saw a video celebrating Alaska last week and now Crazy Thibos is gone? Rest well bra yaka, hope Les Ma-Ada give you a proper welcome 🙏 https://t.co/ykrf6mbvg3 pic.twitter.com/iXvU6WC7bQ

— Disco Light (@Modisco99) September 11, 2022