Riky Rick's mum climbs Mount Everest to honour her late son
Riky Rick's mum climbs Mount Everest to honour her late son
THE late Riky Rick's mum, Louisa Zondo, has gone on a mountain trekking tour in honour of the rapper.
Louisa is currently in Nepal, South Asia and will be climbing the Mount Everest Base Camp.
She has been writing letters to Riky while also updating people on what she's doing on Instagram. In her latest Instagram post, she wrote a letter to Riky.
"Dear MaRiky, our trek has brought us to Lobuche. This is our Day 5 of the trek. In today's walk we gained some elevation and reached one of the oldest monasteries in Nepal at 3700m above sea level then descended to sleep low at the Paradise Lounge and Restaurant in Lobuche (3400m above sea level)," she wrote.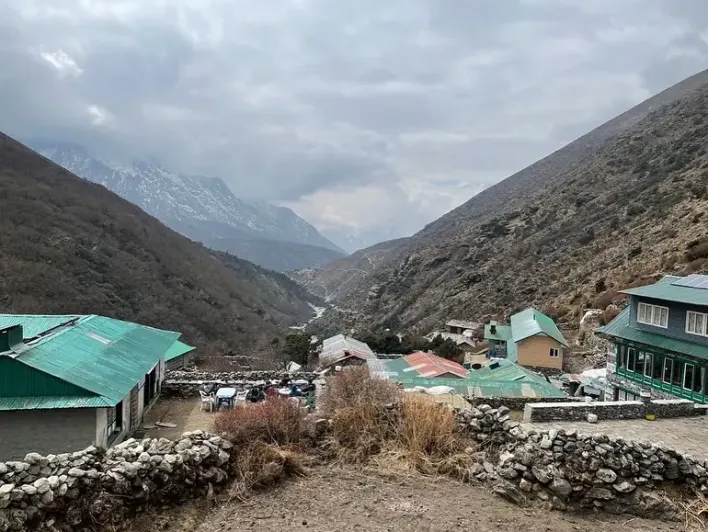 Continuing with the letter, she said Riky's death left her with a lot of traumas.
"Your death, MaRiky, was met with deep shock, pain and sadness, internationally. It ignited wide-ranging discussion about depression and mental illness in general. As I thought about the range of traumas which affect our mental health, I found myself reviewing ways in which society is experiencing collective traumas," she wrote.
"Thoughts about the violence of misogyny, racism, corruption, greed, poverty, inequality and other injustices brought darkness to my spirit. I found myself grappling with how we hold the devastating effects of our collective and personal traumas," she said.
When Louisa first shared about her trip, she said she was reflecting on life.
"Dearest MaRiky. It's early hours of the morning on 23 March 2022 – 01H03, Nepali time, to be exact. 23 February 2022 is the day on which your spirit and body separated. I am lying on my back in a warm bed in the Bhudda Lounge, Phakding, Nepal. I'm in Nepal because I am on my way walking to Mount Everest Base Camp, MaRiky. I'm awake at this hour because I'm reflecting on life, death and the meaning of everything. Since your death last month, I've been starkly aware of the need in me to make sense of where I am and how I am called to be," she wrote
Riky died last month after committing suicide in his studio.